How Small Business Owners Can Take Advantage of Black Friday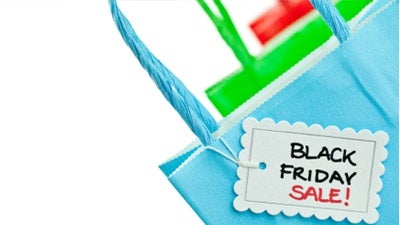 Black Friday took on its ever-so-famous name in Philadelphia in the early 1960s when the city would be packed with people and vehicles on the Friday after Thanksgiving. In recent times, it has become a major "holiday" for commerce. While small business owners may feel like they can't compete with the big-box stores offering extremely low prices on items, there are some things they can do to increase their foot traffic on this day:
Use Unique Marketing Strategies
Creativity is a big part of marketing. It's an even larger aspect of advertising for Black Friday since it is one specific day out of the entire year. Come up with a specific product or service that you offer. Then run with a marketing campaign that focuses on this specific part of your small business. Use flyers, billboards, e-mail marketing, social media, and any other methods you think are relevant to your company and your target market. Remember that consumers are being bombarded by ads around this time of year, so
use a unique message that will get the attention of others
.
Modify Your Hours of Operation
Retailers are opening their doors earlier every year on Thanksgiving night to get in on the mad shopping rush. Because of this, consider changing your hours of operation around this time of year if you run a brick-and-mortar retail store. Being open all night may not be the best thing for your specific business, but small business owners should at least consider opening up earlier or being open later in order to compete against others.
Adjust Your Prices Accordingly
No matter how you choose to handle Black Friday, the reduction in small business prices can be a huge advantage to get customers to turn into your parking lot instead of passing you by. Offer
one-time or limited-time prices
on different items or services. Doing so can convince consumers to do business with you and at least learn about how they can benefit from your offerings without opening their wallets to wide. Even giving out freebies or trials is a wise move to make.
Extend Your Offerings/Specials Beyond Black Friday
Many Black Friday sales end at midnight Friday night. Don't let this prohibit you from getting in on the fray for a longer period of time, though. Think about extending some of your special deals by a few days or even weeks beyond Black Friday. This could give you a better chance of securing some sales compared to the traditional 24-hour offerings made by some of the bigger stores out there.
Hone in on Your Customer Service Abilities that Corporations Don't Have as Much
One of the biggest differences between big-box corporate retailers and small businesses is that small business owners running independent outlets can offer much better
personalized customer service
. Take full advantage of this difference by making yourself more available than usual before, on, and after Black Friday. Answer all customer questions, make sure everyone understands what you're selling, and go out of your way to help any new customers who might be connecting with your business for the first time. Additionally, use what you learn about your customers on this day as a guide to future decision-making. Small business owners can really separate their companies from others through top-notch customer support.
Published: November 27, 2013
1747 Views