Traveling to Conventions and Conferences: Smart Travel Tips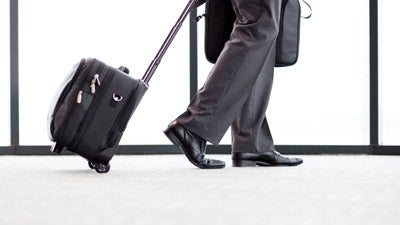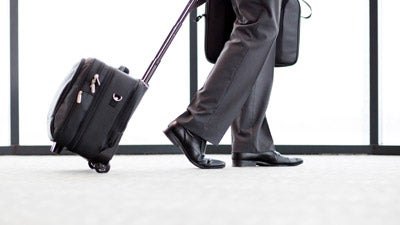 Traveling for work purposes like traveling to conventions and conferences can be quite a hassle, especially when you have to travel without advance notice. Last minute plans of traveling can make you forget essential items in a hurry or can even make you reach the airport late. In order to make sure you don't forget anything when you leave, you need to make plans for the travel well in advance. This might sound quite annoying, but being prepared will help you save a lot of time.
Carry the right-sized baggage
Airlines these days charge for all checked-in baggage, so if you plan to carry just your cabin baggage, make sure your bag is of the right size. Everyone who is traveling is sure to have a cabin baggage. If you are the last one to board the flight, you may not find enough space to keep your bag in the overhead bin.
A better option would be to carry two small-sized bags. This way, you can keep one bag under your seat, and the other one can be adjusted to fit into any available space. Another benefit of carrying smaller bags is that you don't have to wait too long at the baggage check-in and baggage arrival counters.
If you are traveling by train, then look into services like
luggage storage in London Euston Station
, which means you won't have to carry your luggage between appointments, potentially enabling you to travel with more.
Consider the gadgets you will need to carry for your trip. Your phone, laptop, tablet, electric shaver, and other gadgets need to be charged before you travel. You can charge all of these the night before you travel so that their battery won't die out while traveling. Also remember to carry all your chargers with you. To avoid carrying chargers that take too much luggage space, consider carrying USB chargers that you can use with your laptop itself.
If you are traveling to a different country, it is advisable to carry a converter. There are some websites that can guide you as to what kind of converter you will require. Also, make proper arrangements for communicating with your employer and family members. International calling cards and internet data cards can be arranged for before you leave.
You can save a lot of time at the airport by choosing the right security line. Right does not always mean the shortest, but it depends on the kind of travelers in the line. If there are families with a lot of baggage and small children, the line is more likely to take a long time to move. Even first-time travelers may take long to complete their formalities. Avoiding such lines can save you some amount of time as well.
Utilize travel time effectively
When you're finally on the flight, make sure that you eat and sleep well. If it is a long distance flight, you can eat before you board the plane and sleep off as soon as you settle onto your seat. Getting good sleep will ensure you are ready for your work schedule when you reach your destination.
Avoid eating heavy food and drinking alcohol during flights as this might make you feel nauseated and you might also develop a headache. Maintaining an inventory or checklist of the things you have carried on the trip can help you make sure you don't lose anything on your way back.
Published: August 19, 2013