Even though trade shows have proven to be a lucrative and profitable option for many businesses, it is not uncommon for exhibitors to be working with a small budget. We established that you can save money by planning ahead to avoid late fees and by carefully analyzing which trade show to exhibit at. Here are 5 more tips on how you can stretch your trade show budget.
Set up meetings at trade shows.
Make the most out of the time you're spending at the trade show by booking meetings with potential clients after hours. By meeting with them when you're both in the same city and have similar schedules, you won't have to spend money traveling to see them in the future.
Examine travel expenses.
When attending a trade show, you should purchase the airplane tickets as soon as you know you're attending because they're usually less expensive if you buy them in advance. If you travel often for trade shows, join loyalty programs where you can earn points and redeem them for discounts or upgrades.
Many people think that by booking a hotel that is further from the convention center, they'll save money. However, compare it to the taxi/shuttle costs that you have to pay in order to get from the hotel to the convention area. There are also benefits to staying in the same hotel as the convention, such as having more time and opportunity to network with other guests.
Bring a smaller staff if you're going to be traveling.
Many times, businesses bring more than the necessary amount of staff to a trade show. They think this is a good strategy but it might make your booth seem crowded. We have also noticed that based on how many staff members you bring, there are a couple that will stand back while one or two do most of the work. Instead, bring the staff that is most experienced and that really wants to be there. This way you'll save money on additional travel costs and fees.
Raffle a large prize instead of giving away random promotional items.
Instead of buying lots of low quality promotional products, save that money and buy a large prize that you can raffle off. For example, instead of spending all of your promotional products budget buying cozies and pens (which aren't super exciting items anyways), find one large prize that is either around the same price or less and raffle it off. Ask for business cards in exchange for a raffle ticket.
If you like having multiple promotional items, purchase higher quality items and be selective of who you hand them to. Instead of having them laid out on a table for trick-or-treaters who have no interested in your company, have them in the back and hand it to interested attendees.
Look into trade opportunities.
If you have a product that the trade shows can benefit from, you might want to offer to trade items or services in exchange for booth space. For example, a print studio might provide graphics for the trade show in exchange for a booth. Speak with them and see if you can work out a deal. Usually trade shows are trying to save money as well and they might be open to the idea.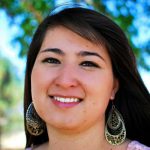 Author: Cindy Perea is the Marketing Manager for National Trade Show Displays, an online retailer for pop up displays, fabric displays, and banner stands. 
Website: http://www.nationaltradeshowdisplays.com/
Twitter: https://twitter.com/ShowDisplays