The Missing Piece to the Influencer Puzzle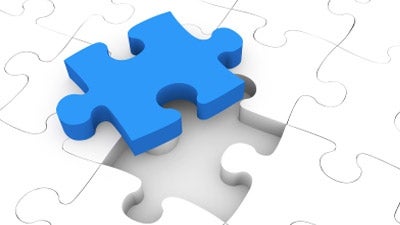 If influence is the ability to move a person(s) to a desired and appropriate action, then what is its
lynchpin
?
What is that one thing that, without it, you convince but cannot persuade, and with it you can rally a single person or huge group to commit themselves to a cause?
What is that one thing that will make the difference between "that's a good idea; I'll really have to consider thinking about perhaps some day maybe doing that" and, "yeah, baby, I'm on board; let's do this thing!"?
I strongly believe that:
"When it comes to influence, TRUST is often the missing piece."
I often say that, "All things being equal, people will do business with, and refer business to, those people they know, like and trust."
We can also add the phrase, "and allow themselves to be influenced by."
Yes, it might be a seller attempting to influence a prospect that they have the right solution to their problem. Perhaps it's an employer wanting to influence her employees that the company is worth standing behind.
Maybe it's the non-profit's executive director attempting to influence his community that the charity he represents is the proper steward for their donations. Or it could be a corporate CEO trying to influence the public to see her company as the leader in their field.
If the
trust
isn't there, it most likely isn't going to happen.
The dictionary defines trust as: "The character, ability, strength or truth of someone or something."
In his terrific book,
The Speed of Trust
, Stephen M.R. Covey says trust is based on both
character
and
competence
(when anything of significance is involved, one of them without the other just isn't going to cut it).
That person trying to influence you—do you trust him or her?
That person who you are trying to influence—does he or she trust you?
If not, why not? What can they do to elicit your trust? What can you do to elicit their trust?
What examples have you seen where everything seemed just perfect—but the "trust piece" was missing? Was it able to be fixed? If so, how?
This article was originally published by Bob Burg
Published: December 17, 2013
1870 Views