How to Inspire Brand Loyalty with Purpose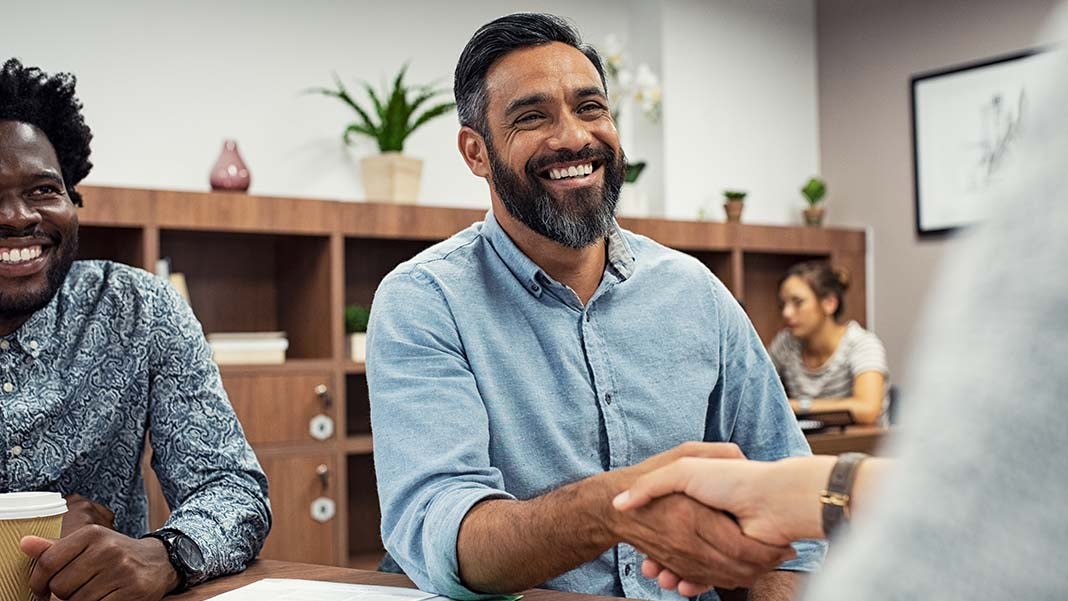 Do you want your customers to love your brand? Would you like to break through the marketing clutter and inspire brand loyalty?
Over the past few years, Americans have been making purchase decisions based on several factors, one of which has been gaining more ground. Many terms have been used to describe it such as, "cause marketing," "social responsibility," "social impact," "social good," and "purpose."
What is "purpose?"
It's when organizations stand for something outside of selling products and services and making profits. It connects businesses with "doing good," improving the world, tackling societal issues, supporting charitable causes, and inspiring others. People want to buy from companies that stand for a purpose with which they personally identify and reflect their values and beliefs.
What Americans want from companies:
The recently released 2019 Porter Novelli/Cone Purpose Biometrics Study gives us the numbers:
More than three-quarters (76%) of Americans believe it is no longer acceptable for companies to just make money; they expect them to positively impact society, as well.
Nearly three-quarters (73%) of Americans say that in today's uncertain socio-political times, they feel an urgency to support causes every way they can. That sense of urgency is filtering into the brands consumers want to engage with.
72% of Americans say they feel it is more important than ever that the companies they buy from reflect their values.
76% say supporting companies that are addressing social and environmental issues helps them feel they are doing their part.
79% say supporting companies that have similar values is a way for them to show the world they care.
Purpose Ignites Physical and Emotional Responses

80% of Americans said they'd be more likely to remember Purpose-driven content shared by a company, and that same percentage said they'd want to learn more about that company.
75% of Americans said they'd be more willing to forgive a company if it makes a misstep, and the same amount would defend that company if someone spoke critically of it.
72% are proud to be associated with companies that lead with Purpose—and they'll go above and beyond to be advocates of a brand's mission and message.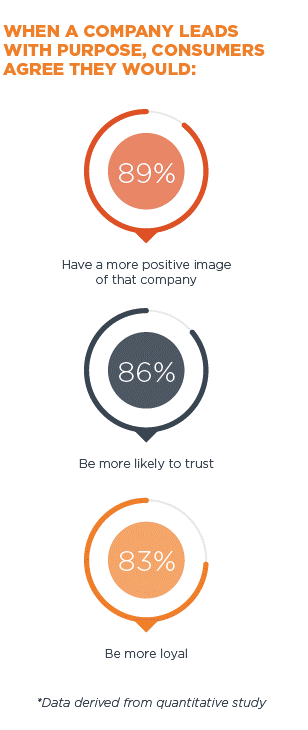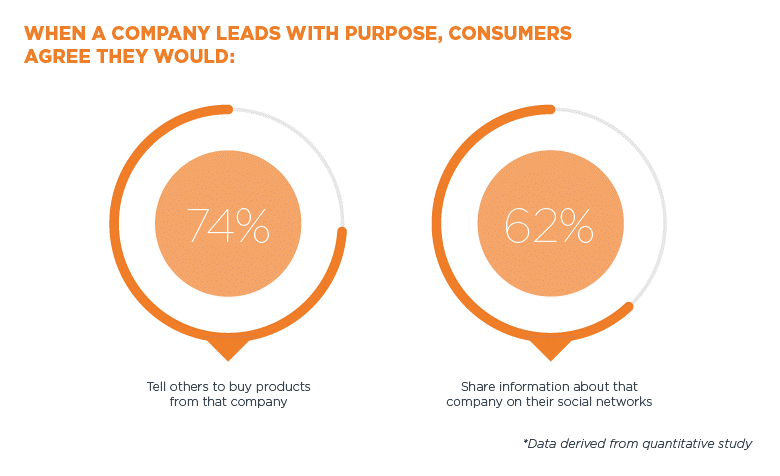 Purpose motivates action:
86% would purchase products and services from the company.
81% would support that company in their communities.
70% would want to work for the company.
64% would want to invest in the company.
77% say that they at least sometimes purchase products or services from a brand solely because they believe in the brand's values/reputation and want to support them. (Brands Taking Stands 2019survey)
"Purpose is the reason why a company or a brand exists. It is the underlying essence that makes a brand relevant and necessary to its customers. Purpose sits firmly at the center of a brand's vision and informs every business decision. A brand must solve a problem or meet a need. How well it does that, and how well it creates loyalty, affinity and connections with its customers determines the winners from the losers."
-Bill Theofilou, senior managing director for Accenture Strategy, Advanced Customer Strategy and Competitiveness Center of Excellence, in Forbes
Developing your company's purpose:
Kantar Consulting has produced an excellent report on becoming a purpose-led organization. You can download it here.