6 Ways to Make Networking Worth Your While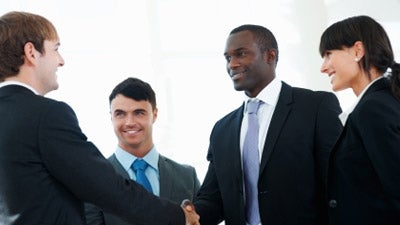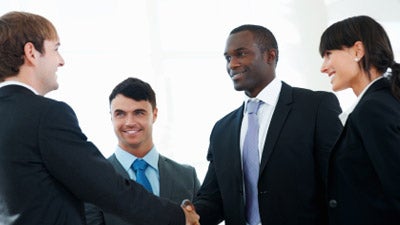 Networking
is not about collecting as many business cards as possible. It's about making good,
sustainable
connections.
Getting your name out there is all well and good, but making sure it's remembered is the true key to networking success. Shared business interests will go a long way toward this goal. To help gain those foundations, here are five things to know about building up your networking circle:
Networking is an essential part of doing business successfully. But it's still only part. Without time for the other parts of your business, you won't actually get anywhere. So instead of focusing on meeting mass quantities of people, key in on the types of people you'd like to meet. If you're a coffee bean importer, then get to know people in the food service industries. If you sell footballs, meet and greet high school sports coaches. Quality-over-quantity contacts will maximize your time and money. Consider possible sources' circles of contacts, as well.
Word of mouth
is still the best way to grow a business, so people who know potentially viable customers are an added asset.
You know who you want to network with; now you need to make it happen. Anyone you share a close, mutual connection with—family members, good friends or favorite business partners—can potentially
arrange a face-to-face meeting
. This is preferred over a phone call because you can guarantee you'll have the person's full attention if you're in front of them. If you lack a good connection with certain individuals, you'd be better trying to find events they'll attend. According to
Fit Small Business
, a great place to meet people are events hosted by your local chamber of commerce. You can then try to pre-arrange a brief meeting or cup of coffee (at the event) via e-mail or LinkedIn. Find some common ground, get to know them and their business, and let them know you're open to staying in touch down the road.
You'd have to make one heck of an impression for a contact to start doing business with you or recommending you after one meeting. Make sure to make a follow-up contact with the person a day or two later. Something as simple as a LinkedIn invitation could help cement a working relationship. Periodic communications for a week or two after that should be followed by serious attempts to engage in business. Asking for advice in their area of expertise is one good way to open that door.
Once people are comfortable working with you, try expanding your business. You could ask them to let you hang a flyer in their shop or hand out materials on your business. You could begin working toward having other people and businesses recommend your services for actions they can't complete. Don't be afraid to offer incentives for those who frequently send business your way.
In order to get business sent your way, you have to return the favor. Once contacts know they can count on you to
drum up business for them
, they'll have every incentive to do the same for you. Businesses in a similar genre (dog groomer and pet store, life coach and counselor) have a natural link that should make sharing information easier and more beneficial.
Published: January 17, 2014
1916 Views