6 Unique Ways to Stand Out at Your Next Trade Show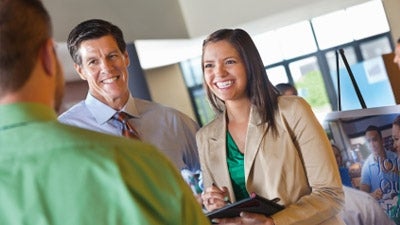 Do you want to create strong, lasting connections with consumers and contacts at your next trade show event? Here are some simple, unique tricks you can use to consistently
boost your effectiveness and confidence in trade show networking
:
1. Give Away LOTS of Value
There are three things old-hat attendees expect to experience on arrival at a typical trade show booth or event: strategically watered-down coffee, unidentifiably flavored cookies, and free, branded swag.
Just think, wouldn't guests really appreciate it if you thought to set up some acceptably robust java and good old-fashioned Oreos among the unisex, leather laptop bags embroidered with your logo?
2. Give the People What They Want!
Why not try to give out useful swag, like travel bags, or gym bags. You could also provide options in colors or styles for men and women, and different materials, like leather and canvas. Hopefully, this type of thought can inspire gratitude in your potential customers and contacts. After all, you gave them something personalized that they can now use on a daily basis. Whether you choose to go with custom laptop bags or some other for of memorable gear, be sure you know what people want, and will use.
3. Make Friends with Your Neighbors
One universal truth about trade shows: everyone is there to find something, showcase something, make a contact, or all three. So, don't be nervous and strike up a little small talk when your neighbor walks in as you're setting up your supplies at your table. If the organizer was any good, you won't be sat next to direct competition anyway. One way to break the ice? Compliment them on their display, their outfit, or their business card design!
Sounds simple, right? Think again. Recent studies show that not just any smile can win the heart of a fellow human being, but a slow, bright smile will usually do the trick. It gives the "smilee" the idea that you've taken the time to size them up and then approve with your emotions.
5. Be Engaged and Present
Try not to let distractions get the better of you when you're in conversation with a new prospect or acquaintance. That's just plain rude! All too often, trade show attendees will walk away without good contacts because they didn't pay enough attention to individuals. Remember, you are there to make real connections, not just hand out business cards. Practice your listening skills, and figure out what people want. This will help you build rapport quickly, and give you a better idea of ways to change your product before the next show.
These 6 effective tips, once put into action, will undoubtedly help to improve your business and personal presence at your next trade show exhibit, so don't forget to use them and share these unique tips with your social network.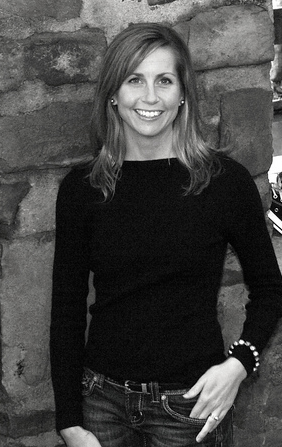 Author: Marlena Stoddard writes on marketing and sale psychology. Originally from Senoia, GA, Marlena lives in Santa Rosa, CA with her husband and 2 children. Information on custom laptop bags comes from Halo.com. For more on Marlena, you can follow her on Google+.
Published: January 9, 2014
1814 Views