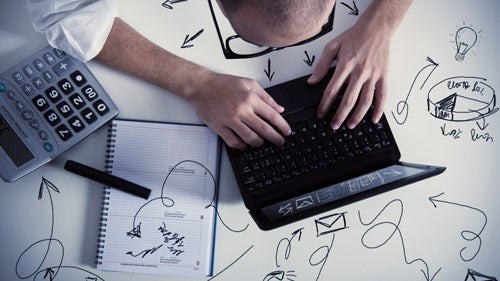 That next telephone call or email could be the mother lode of opportunities. If you're anything like myself, you're fiercely proud of what you've accomplished to date. The relationships built over the years have not only delivered happy customers but rewarding business friends that have turned into advocates for you.
Of course, if the mother lode is to fall into your lap, it won't come by happenstance, but through a concerted effort. You know as well as I do that you can never take your eye off the goal. One of my favorite anonymous quotes goes something like this: "I can't get over how lucky I am the harder I work." You have to be responsible for your own success or failure. Taking ownership is a powerful brand action. Here a few tips to the mother lode:
Put together a "Re-Acquaintance Package." This is a program that has you sending out promotional correspondence to past customers that have dropped off your radar after many years. You'd be surprised how many would love to reconnect and benefit from your accumulated experience. This could also involve introducing new products or service not yet available when you first spoke.
Develop a "Referral Kit". You know that many of your customers are indeed advocates for you, but you have no control over what they are saying about your brand. By putting together a little package of materials to hand out and a story outlining the types of business you are looking for, they will be more effective in generating more profitable leads for you. The kit should contain branded items such as pens, notepads, business cards, and, of course, the letter of intention. Make sure your kit is as professional as you can make it. Be sure it complements your brand image. Send these to advocates that have the greatest influence among your target audience.
Participate in open networking events sponsored by various groups in your business community. This gives you the opportunity to exhibit a presence locally. Don't be concerned if you find yourself among regular attendees and not new faces. It is this familiarity that gets you business, because everyone gets to know each other very well. Knowing people allows conversations to start within their networks. It's those conversation that bring terrific referrals.
Getting involved in online promotional efforts that position you as an expert. Things like bogging and social networking are great avenues to spur opportunity. Blogging especially has a huge impact from a business perspective. Chance are good that the mother lode of opportunity could hatch from this effort alone. Very powerful. Consider public speaking as well. Very engaging.
Building an opt-in business email database. Email marketing puts your message directly into the hands of your target market. Because they are opt-in, your message is welcome. It's a great place to nurture your brand. It is also a great opportunity to provide valuable free advice. Become a free resource, which leads to a paid resource. This database is essentially your very own marketplace.
And here's one more thing to remember. Be sure that what ever you do, you are extremely consistent in tone and brand image. Consistency pays dividends. Opportunity only comes to those who are willing to earn it and ready to accept it when it calls. The next time you get an email could be the one—brace yourself!