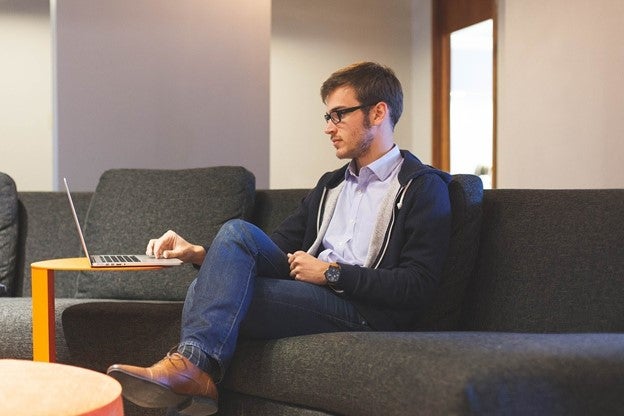 Image by StartupStockPhotos from Pixabay
Your customers are the backbone of your business. You and your team of employees exist because of them, your products are there for them, and that is why you need to strengthen your relationship with them.
Still, many business owners make the mistake of reaching out to their customers only when they want to sell new products. That's a rookie mistake you should avoid because that shows your customers that you only care about them when you want to sell something.
To truly foster a deeper bond and create a great customer experience, you need to continuously show that you care.
Create social media presence
Image by Thomas Ulrich from Pixabay
Businesses always benefit from creating their own social media pages, but merely having one is insufficient. Rather, your business must be actively engaged. Based on a survey, 40% of consumers expect a response from a business within the first few hours of reaching out, and almost 80% want an answer within a day.
Before doing business with a company, many customers want to see if they have an online presence. Users are already using social media networks to look for new products, write reviews, and discuss their products with their friends, so you should interact with them there.
That is one of the best ways to get Instagram followers and Facebook followers or any other platform. And if you don't know how or don't have time to do it yourself, consider hiring a social media agency to help you grow your following.
Consumers are continually reviewing and talking about companies on social media platforms, and there's a strong chance your business will come up in conversation. Actively engaging users on social media platforms and reacting to social media comments are great strategies to boost your company's reputation.
Send surveys
Sending out surveys is an effective approach to stay informed about your consumers' demands and needs.
For instance, your company could send out periodic customer surveys to gather feedback on which items customers prefer, what adjustments to existing products should be made, and what new products should be added to your range. It can help establish loyalty when your customers feel like they have a say in what you're offering.
Furthermore, surveying your clients might help you improve your overall product or service offering and cater to your customers' needs. Higher sales may follow, which means more money in your pocket.
Fortunately enough, creating and sending surveys nowadays is easy. There are platforms that can help you with every single step of the process and you can even make use of platforms that allow video responses to survey questions. This is a great way to engage customers that avoid answering generic traditional surveys.
Provide extraordinary customer support
According to an American Express survey, a whopping 78% of customers decide not to complete a transaction or make a purchase because of a poor service experience. This should serve as a serious reminder to business owners that in today's business environment, excellent customer service is a must.
When clients have a query, inquiry, or problem, you must answer quickly on social media networks, discussion forums, review websites, or emails.
Pay attention to what people say about you on social media networks. If you notice a consumer praising your company, publicly thank them for their nice comments. On the other hand, offer to make things right if someone isn't happy with your business.
Implement a multiple-way communication channel
Ensure that you are using an online platform where you and your consumers can communicate. On Twitter, for example, make sure customers can tweet their problems and get a response in the same thread.
Another wonderful, individualized approach to communicating issues or concerns is through Facebook Messenger. Remember, many customers don't have accounts on every single social media network, so that's why you should be present on different platforms.
Social media and third-party online review platforms provide the ideal environment for organizations and their customers to have open and consistent two-way communication.
That's why you should implement a two-way or even a multiple-way communication channel. This will boost your communication with customers significantly.
Show that you care
Your customers have a year-round impact on the business, so expressing your gratitude should be more than just sending Valentine's Day email.
To begin, you should consider sending personalized gifts to your most loyal customers. Send a specific message or a branded onesie to a customer who had a baby.
Or if they got a new dog, send a bone from a pet store along with a gift certificate. Remember to include a handmade note with your personal story about getting a new puppy. They'll notice that you care about them as a person, not just as a client.
Another great method to show that you appreciate your client is to celebrate their success. Host annual customer awards and ask your customers to email their success stories so you can publicize them. It allows you to show off the excellent organizations you work with while also giving your consumers the attention they deserve.
Final words
Customers are the driving force of your business. You need to take good care of them and establishing good communication with them should be your top priority. That is the number one prerequisite for success.