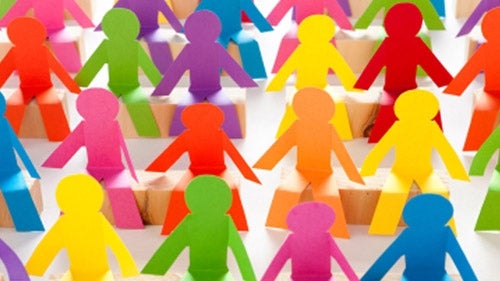 If you've decided to retain a payroll service to manage the hassles and ever-changing regulations involved with calculating and distributing employee pay, then congratulations. You'll soon have more time to do what you went into business to do in the first place: deliver top-quality products and services to your customers.
But as you know, employer hassles don't end with payroll. Unless you run a large enterprise with a fully staffed HR department, you'll still be spending time you could have spent growing your business dealing with employment-related issues even after the payroll support is up and running.
So before you choose a payroll service, consider whether your prospective payroll partner also provides HR solutions to help you address other employment-related issues. Here are some of the services you may want to assess:
•HR help with changing employment-related regulations: Local, state, and federal laws affecting employers change frequently. Make sure your payroll service offers HR support to help you stay abreast of new development and avoid costly mistakes.
•Employee handbooks: An employee handbook that is written in compliance with all applicable regulations sets expectations for new staff from the first day on the job. It can also reduce your exposure to employment-related liabilities by providing evidence that you comply with local, state, and federal guidelines.
•Forms, letters, and job descriptions: Having a repository of the latest employment-related forms can be a real time-saver. Standardized letters (such as job offer letters) and job descriptions can also help you save time and avoid misunderstandings with a consistent, compliant approach.
•General HR information: In addition to help with regulatory compliance, make sure your payroll service also offers information on effective HR strategies and how-to guides to help you deal with common scenarios.
• HR posters: Some state and federal guidelines require that employers post notices to employees about issues such as their right to workers' compensation and other entitlements. Find out if your payroll service offers HR posters. It could save you a lot of time and hassles if they do.
In addition to these types of services, some payroll service providers offer HR consulting resources. Access to an HR professional can be incredibly beneficial. An HR pro can help you address employment-related challenges in a fully compliant way, which reduces your liability exposure.
An HR pro can do more than just assist with compliance issues, too, and can help you make sure you're getting the full value from your workforce. With proactive strategies around issues such as employee engagement, recruiting, reductions in force, skills development, succession planning, and enterprise knowledge sharing, professional HR guidance can deliver a competitive edge.
As you begin to focus more on your operations with payroll production off your plate, you may want to consider ways to make the most of your most important business asset—your people. HR support, including access to HR tools, updates on new regulatory developments, and HR consulting to help you improve productivity and retention can help you take your business to the next level.

Published: December 18, 2012
4770 Views