How Would You Rate Your Company's Business Intelligence?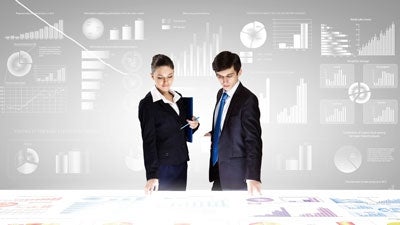 Businesses are generating more data than ever before. While some of them are struggling to manage their data properly, others have found ways to turn their data into a valuable asset.
If your small business has an effective business intelligence system, you can analyze your data more accurately and use the insights you gain to make better decisions towards achieving your goals. As such, it is essential that you make constant efforts to improve your company's business intelligence.
What is Business Intelligence?
Business intelligence refers to the use of technologies for discovering, identifying and analyzing business data, and extracting insights that can enhance decision-making. It encompasses a wide array of tools, applications and techniques that enable you to perform many data-related tasks, including gathering data from internal and external sources, preparing it for analysis, running queries against the data and creating reports and visualizations to present the analytical results to the decision makers of your company. In the past, business intelligence systems were expensive, rigid and difficult to operate.
Benefits of Business Intelligence
A good business intelligence system can be beneficial to your business in many ways. First of all, it enables you to transform raw data into actionable information that can be used for devising effective strategic business plans. It can help you gain a better understanding of various organizational processes, identify important trends and patterns in your data, make connections between different aspects of your business, and discover suitable business opportunities.
Additionally, business intelligence tools can be used to increase productivity and efficiency. They can help you and your employees save considerable time and effort by making information sharing easier and faster. Another benefit of using business intelligence is that it can enhance your ability to analyze consumer buying trends. You can use the results of the analysis to develop marketing strategies and products that are more appealing to your target consumers.
How to Improve Your Company's Business Intelligence
In order to get the most out of your business intelligence system, you need to invest in business intelligence tools and applications that deliver superior analytical accuracy, efficiency and accessibility, as well as highly skilled business intelligence personnel. Make sure that your system is capable of analyzing both the content and context of data. When you are planning an analysis project, it is essential that you define your goals clearly and stay focused on achieving them. Do you want your business intelligence activities to drive profit margins, marketing results, and customer retention or business growth?
Also, if you want to analyze data accurately, you should make a point to set your opinions aside and just listen to the data, because opinions can filter out the data that reveals real cause-effect relationships.
Businesses are adopting business intelligence solutions at a rapid pace, and you need to do the same if you want to stay competitive in today's data-driven world.
Author: John McMalcolm is a freelance writer who writes on a wide range of subjects, from social media marketing to Cloud computing.
Published: January 15, 2015