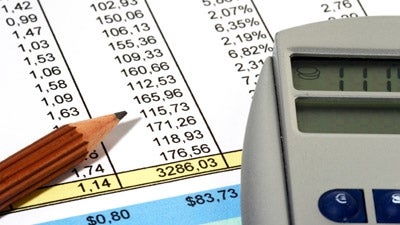 Running a successful business is a marathon and not a sprint. A long-term strategy is invaluable. It helps avoid future problems and tackles how to improve your cash flow and maximise profit. Cash is the lifeblood of a business, and without it a business dies. With this in mind, the all-important question therefore has to be, "How can I
improve cash flow
for my business?"
How can you improve cash flow if you don't know where you are now?
The first step in learning how to improve cash flow for your business is to
understand your current cash flow position
. It is hard to improve if you don't know where you are at. To do this it is important to prepare a cash flow forecast. A cash flow forecast for at least 6 months ahead will help you identify your working capital requirement and any possible shortfalls looming.
How you can improve cash flow with a long-term strategy
Once you have identified any cash flow problems a cash flow injection may indeed be necessary, but it will also be important to analyze your business model to ensure a solid future for your business. This in-depth analysis will identify how to improve cash flow for the longer-term.
We all hear time and time again that cash flow is the lifeblood of business, and we all know it is true. But when a company hits a
cash flow problem
, what can be done—and are there any services or products available to help improve your cash flow?
Set up a line of credit for emergencies
In cases of emergency a
line of credit
can be an important route in how to improve cash flow shortfalls. This may be necessary to cover instances such as the replacement of failing equipment or vehicles, covering the cost of salaries while waiting for payment from a significant client, or to purchase new stock, etc. An emergency loan can help you get past a tight spot and ensure your business does not fall into further unnecessary distress. It is important when considering this approach that you do not overlook the underlying reason for needing this credit and ensure future stability.
Utilize extended payment plans
A creditor payment plan can address how to improve your cash flow through reduced regular payments while also placating those creditors chasing payment. You can try to negotiate payments that coincide with the completion of significant orders, and identify significant creditors to ensure payments to these individuals are a priority. It may be possible to pay for large service contracts over the life of the contract, or if you operate a seasonal business you may be able to spread payments and negotiate a couple of "skip payments" on the quieter months.
Sometimes your business will not have the manpower or expertise to deal with such negotiations, and in many cases it is wise to involve a third party who can help smooth the relationship.
Have a collection process in place
Did you know that the majority of invoicing is still done via paper and post? Investing in a more seamless and automated system would seem the advised way forward. However, such systems are costly and it is therefore important to eliminate any delays in invoicing and to adopt strict payment terms with your customers. Knowing your customer's payment run and trying to invoice in line with this schedule can go a long way to ensuring the likelihood of receiving payment on time. You can consider offering discounts for early payment and introducing penalty terms for late payment to encourage compliance. When you are working on large orders it can also be wise to request progress payments to ensure a consistent flow of income to improve your cash flow.
This article was originally published by Cashsolv

Author: Carl Faulds is a business recovery specialist. He started work in the Business Recovery profession in 1990 and has continued to pursue an ethos of working with distressed businesses to help them overcome their financial problems. As Managing Director of Cashsolv, he offers advice and support to overcome cash flow problems and identify possible underlying problems that can be addressed to ensure a positive future for your business.