When it comes to running a business, big or small, there is no secret recipe for making the right decisions. And there is often more than one right decision—or no right decision, and just one that's the best of all the options.
But you can equip yourself with a few tools that will certainly help you make better decisions—and the more good decisions you make as a leader, the easier good decision-making will be. It's exponential, as one good move opens up doors for many more, better, opportunities.
There are three simple practices that can have a big impact on your business decision-making. Knowing your business's values can help guide you toward right decision-making by kicking off the process with some sort of common ground. Seeing the big picture is the next step, which allows you to get a better grasp on the situation that faces you and the choices you have at your disposal. Finally, by focusing on next-step and long-term results, you can make more effective and efficient decisions that also better situate you for decision-making in the future.
Let's take a look at what these tools mean.
Knowing your business's values
Every business lives on a foundation of values. Whether that foundation be strong or weak to begin with, of course, depends on the business's founders and central leaders. However, every employee, from the highest rank to the lowest, plays a part in upholding a company's core values, whatever they may be.
So do what you can to acquire a clear understanding of your business's guiding values. Knowing your values—that is, knowing the philosophy and mission of your business—is the first step in making wise choices. By knowing exactly what your business is all about, what your business believes in, you can begin to develop a perspective that allows you to make decisions based on upholding your company's integral beliefs. This way, whatever they are, you'll know that your decision-making is founded upon your business, rather than some vague or irrelevant source of biases, motives and intentions.
Think of your business's values as your North Star. It's no GPS, but it will guide you toward some universal destination. When every leader in a business understands common values, not only will you feel more confident that you are, at the very least, basing your decisions on a collectively supported foundation of values—your team's decision-making as a whole will be more harmonious.
This brings us to our second pillar of better decision-making.
Seeing the big picture
When you arrive at a dilemma and need to make the right decision, it is helpful to remember this mantra: If your perspective is bigger than the problem, you can surely think it through.
Maintaining perspective in a leadership role is crucial. When obstacles seem overwhelming, seeing the big picture will help situate the problem as just another piece to the puzzle, rather than as the whole puzzle. Instead of internalizing an obstacle as a brick wall, perspective will give you the power to hold the problem in your hand and say: Now, I'll decide what to do with this. Because nothing will wear down your decision-making capacity quicker than running into a hundred brick walls.
Another piece of seeing the big picture is gathering different perspectives from your team and putting them together, equipping yourself with an army. Being a leader does not mean taking on every last big responsibility and decision on your own. It means empowering your team and yourself by bringing minds together in a harmonious and efficient way.
Related Article: Making Tough Decisions Under Pressure
Why limit yourself and your business to your singular viewpoint, when you have a whole array of outlooks and ideas at your disposal? Let's be clear: this does not mean you should call a meeting to discuss every decision you make—that would not be efficient or empowering. But seeing the big picture can be as simple as reaching out to one other person on your team for his or her perspective—or even just running your plan by them.
Approaching a different team member each time will not only enhance your ability to make the right decision, but it will also strengthen your team one by one by involving them in leadership practices. After all, when two minds come together, a third mind comes alive.
Focusing on next-step and long-term results.
This final step of decision-making is four-fold. While focusing on results only is certainly not a sustainable business strategy, a results-driven process of elimination is a necessary component of right decision-making.
When you approach a decision in business, and you've referred to your values and widened your perspective, you're prepared to begin eliminating options and turning your attention to creating solutions. This final step involves considering your business's goals, and the effects of potential decisions, in both the short-term and the long-term. Balance plays a significant role here, as you're weighing (1) short-term and (2) long-term (3) desired results and (4) probable results: a four-fold step.
Facing challenging decisions can be overwhelming if you allow yourself to get caught up in the mess of the problem. By shifting your attention to desired and probable results—and thinking about them in a holistic way, by considering immediate and down-the-road consequences—you can address your options more calmly and strategically.
Results-driven decision-making can help you narrow down your options for efficient and effective decision-making; it also helps you choose the option that packs the most potent punch. By focusing on results, you'll be less likely to lead yourself astray or get distracted by the less important consequences of your choices. Moreover, considering short-term and long-term results will set you up for better decision-making in the future. Finding an effective balance between the short- and long-term benefits of a particular decision will provide you and your business better opportunities in the future.
Though so much of business is uncertain, one thing is for sure: The better your options, the better your chances are for making the right decision. So invest in your future decision-making by mastering these tools and applying them every time. The results will inordinately valuable and beneficial.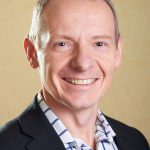 Author: Jan Bowen-Nielson is the owner and business coach at Quiver Management and has 15 years senior management experience from blue-chip corporations in the UK, Denmark, and U.S., and has worked for 10 years as an executive coach and management consultant. He has particular expertise in change leadership and building high-performing leadership teams, both from executive and consultancy roles. You can connect with Jan on Twitter, Facebook and LinkedIn or call Quiver Management on 0333 123 2002.