Chart a Course to Success for Your Business in 2014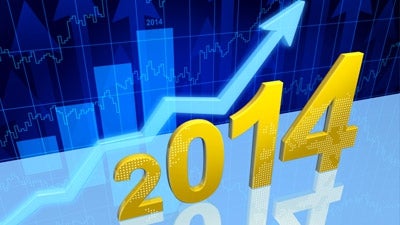 Are you the "plan ahead" type or more of a "is it really December already" kind of planner? Either way, it's the end of the year, and that means it's time to hone in on a
plan for achieving success
in the new year. As a small business owner (or soon-to-be), you've most likely heard about business plans and how important this process can be. Whether you're looking to invest a lot of time into planning or just an hour or two, here are the best resources we've found for planning for
business success in the new year
:
Got a great idea for a business and 2014 is the year you'll finally put it into action? Figure out the first and most important steps for getting started with the
How to Really Start Your Own Business
guide. This guide will walk you through the Business 101 basics of legal and financial considerations you should keep in mind to get your business started on the right foot. Take advantage of this resource to weed out what's absolutely essential to getting your business going—and what can be put on the backburner.
Why a Business Plan is Important for Established Businesses
The real value of creating a business plan for an existing business is not in having the finished product in hand; rather, the value lies in the process of researching and thinking about your business in a systematic way. The act of planning helps you to think things through thoroughly, study and research if you are not sure of the facts, and look at your ideas critically. It takes time now, but avoids costly, perhaps disastrous, mistakes later. Download the
business plan template for an established business
to make this process as clear-cut and efficient as possible.
Supplement that template with advice from blogger Jennifer Shin, who explains how to
bolster your business plan
by employing accurate and convincing financial information, realistic projections and market research. "Even if you aren't completely comfortable working with numbers, the goal is to learn how to measure and quantify your business and it's not a long road if you start with the basics." If you'll be seeking investment in the new year, you'll want to make sure these critical numbers play a starring role in your business plan.
Whether you're just starting out or have been in operation for a while, you'll want to be well-informed of current issues coming up for small business. "There are a lot of big changes coming down the pipe in 2014 and now is a good time to start thinking about them because they're going to be here before we know it, so we better get ready," says Steve Strauss, USA Today columnist and Founder of
TheSelfEmployed.com
. In his "
Preparing for Big Changes in Business in 2014
" webinar, Steve shares his insights into what he sees as 5 big changes coming for small businesses in 2014 (and how you should prepare for them):
Affordable Care Act requirements
W-2, 1099 and year-end tax concerns
Taking advantage of the growing economy
The ever changing social media landscape
Mobile marketing opportunities
Help yourself work smarter and more efficiently by setting a clear, well-considered course for your business in the new year. Taking some time to reflect and plan for the coming year could turn out to be your most worthwhile investment in 2014.
Published: December 30, 2013
2444 Views