A new company can't necessarily predict if it's going to be wildly successful, but if the business grows, it will need good systems in place to handle the load.
How prepared are you for your own success? Here are a seven tips and ideas to prepare small businesses for growth:
Define Goals
Be able to make a plan with specific, measurable and attainable goals, such as securing five new accounts in 2017. The operational plan will revolve around your goals. The plan may need revisions throughout the year, but that shouldn't be a problem if you're reviewing it on a regular basis.
Are your Resources in Place?
There are typically a wide range of resources—tangible or not—needed to successfully execute your plan. Resources can include everything from knowledge and advanced training of sales staff to technology-driven marketing.
Information is another resource. Big data, for example, is understanding how many calls it takes to secure a new sale to how many pieces of content is read by your potential buyer before he or she is ready to call.
Though they're often overlooked, time and cash are resources, as are the people you depend on to make it all happen, including financial advisors, accountants and human resources staff. Without money you can't pay your people and without the people, you can't execute your plans effectively.
Focus on Core Business
Do what you do best. It doesn't make sense to diversify and expand products if you don't have the core product dialed in completely. Distractions could end up confusing customers and employees, plus reduce quality and profitability.
Marketing/Social Media
In the beginning phases you're establishing a strong online presence and taking advantage of marketing opportunities. Social media is the world's largest pool for market research in real time. On Twitter alone, 6000 tweets are sent per second. One value to marketers comes from what people retweet and like. Another is analytics that extrapolate what is working, what isn't, how to best engage an audience, and what people are thinking or feeling. You can measure client satisfaction this way.
Customer Service
Good customer service is also key. Customers want to know that the person they are talking to actually knows what's going on and can help them promptly and professionally. If you're growing too fast, you want to make sure you can handle the demand.
"It is easy to focus so deeply on bringing the product to market and selling it that you forget to grow all aspects of the business in equal measure," writes American business executive George Pyne. "This happens to some of the biggest companies in the world, which is why it's imperative to create an infrastructure that will adapt to an accelerated work-pace while keeping quality control intact and retaining customer advocacy."
Standardize Process
A business process is simply how a business does its work to accomplish particular objectives, such as how to pay vendors, administer payroll, and organize order management. If people within the business are struggling to keep up with daily demands, or if the way things are done aren't working adequately, it may be time to look at your strategy, or maybe hire more people, including a human resources specialist. Most businesses tend to have a payroll person take care of human resources as well when that might not be the best situation for the company, especially as the business grows. Eliminate the gray spaces between the two jobs.
Hire the Right People
In the beginning you probably put together a great little team of people. You need those reliable people who can endure hyper-growth. You want to have the staff and infrastructure in place to keep up with the demand of your product.
Some business owners struggle with a full understanding of the strengths and weaknesses within their own organization. An analysis of those qualities plus opportunities and threats will help identify the key players on your team. The same analysis should be done on potential employees before offering them the job. There are plenty of tips on the interview process to ensure you're selecting the right person.
Financial Pitfalls
The co-founder of Storyhackers did not anticipate becoming a 28-person team with dozens of clients within seven years.
"With a thriving business model and a team of intellectually curious consultants by our side, we found ourselves empowered to pursue big ideas—to democratize access to storytelling education, build documentaries, and mentor emerging consultants to build their own businesses," writer co-founder Ritika Puri.
The hurdle for Storyhackers is that they did not prioritize the accounting side of their business and found that cash flow was a pitfall standing in the way of pursuing their vision. Growth doesn't always correlate to cash flow. They were paying their team faster than they were receiving funds from customers. They hired a strategic accounting firm to help them solve the problem.
In conclusion, you want to be ready to grow and prepared for any changes it brings. Remember the goals you set when you first started and rely on your team to help. You need more than hope – you need a plan.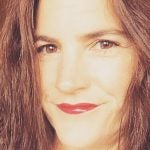 Author: Melissa Davidson is a freelance writer with a B.A. in Journalism from the University of Montana. She's a former newspaper reporter who now frequently writes about women in business, social issues, mental health and the occasional pop culture story. Follow Melissa on Twitter @madtris