It is important for buyers to invest wisely in 2018 due to the volatile market. Whether you aim to buy a home, an office, or a property for investment, here are some property resolutions one should make and stick to, this year.
1. Get your credit score back on track
It is essential for buyers to get their credit reports and scores on track. Chances are your credit score could be lagging behind and could affect your purchases negatively. Nowadays, every prospective buyer should aim to understand their credit score, monitor them, and do everything to keep it at a higher rating.
2. Fatten up your savings account by following the 50-30-20 rule
Save for down payments with financial discipline. While household budgeting could prove to be tight, plan your expenses and cash flow with the 50-20-30 rule that breaks down the budget in the same ratio: 50% of income allocated to living costs, 20% of income for securing your financial future and 30% directed towards non-essential costs.
3. Be less emotional when it comes to real estate investing
Do not lose focus when making property investment; either by getting attached to it emotionally, or by settling for a mediocre opportunity. The key to making smart investments is to set rigid financial goals and then hold out rather than compromise on margins. Get a ROI worksheet working, based on expenses, loan investment, interest rate, whether the investment meets your objectives.
For example, last year, the Australian real estate market was cooling, with property auction clearance rates reported in Sydney below 70 percent in late 2017, compared to 81 percent in the first quarter of the year. Price growth in Sydney slowed to 2.2 percent in the mid-quarter, down from 5 percent in early 2017, according to CoreLogic Inc. The Reserve Bank of Australia also revealed the prices easing up, which indicated a good buying phase for investors.
4. Become a pro at finding hot deals
When buying real estate, it is important to make real estate investment on properties that are listed under market value, and thus requires sound understanding of market statistics.
For example, in Australia, especially NSW repossessed homes are mostly listed below market value since banks sell them usually. Wherever you're looking, get a list of best properties and then request professional evaluation of its worth. The pre-market BMV properties are lucrative, too.
5. Get pre-approved soon!
A pre-approval should be the first thing in the list of every buyer's home-hunt. A pre-approval determines buying capacity and one should know about how much a bank can lend you. One can then strike out homes that are above the budget, and even leave out potential heartache.
Pre-approvals are based on salary, as well as other financial elements including your credit score, and stability of income in recent years. Pre-approvals also aid in getting buyers lowest interest rate. One can take up decisions if interest rates increase or decrease later.
Also, pre-approvals will help one to understand the stamp duty rates for the properties. According to Lendi, stamp duty needs to be paid within 3 months of the home purchase, based on its valuation.
6. Build a real estate team you trust
As a buyer, align yourself with knowledgeable real estate professionals who can raise red flags on the riskiest deals. Do bring brokers and some other people when you are going for your property visits, rather than only depending on the listing broker for information. A buying agent will aid in negotiations, legal counsel, and the like to ascertain a fair market value. Go through a reliable mortgage broker, a notary, and a real estate lawyer if you are going through heavy commercial investments.
Read more on real estate professionals
Conclusion
It is essential to make sound investment decisions and not hasty ones. Also, get pre-approvals on your financial clout and even sign up for property alerts that will alert you if some property on sale fits your criteria.
Wait for a perfect match, or hire a well-known broker to keep an eye on average prices for the best properties. The best deals get offers within a few days so one needs to act fast, but smartly.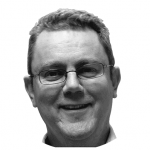 Author: Rich Bloomfield loves to write on marketing, social media, and branding and is a marketing manager with marketinglabs.co.uk. Follow them on Twitter @marketinglabsuk.