You want to reach your business goals, right?
Chinese philosopher Lau Tzu said, "The journey of a thousand miles begins with one step." Unfortunately, that first step is often the hardest. Reaching your business goals can seem overwhelming if you're not sure how to take that first step. But reaching those goals is possible, it just takes the right process to set your goals and achieve them.
"The greater danger for most of us isn't that our aim is too high and miss it, but that it is too low and we reach it." ~ Michelangelo
Elon Musk, the founder of Tesla and SpaceX, is known for setting impossible goals with seemingly impossible deadlines. Musk denies that he is intentionally setting impossible goals, but as he once said, "It gave me hope that humans really can do amazing things when they set their minds to it."
Think with Your Heart
Before you even try to answer the question of how to take your first step, you should first try to answer the question of why you want to take that first step. What has led you to this point in life? Why is this goal important now, more than it was earlier in your life? What kind of person have you become?
The journey to achieving your goals can be long and challenging so it is important to have enough momentum to sustain you on your journey. By understanding your emotional connection to your business goals, you will have enough inspiration to draw on, even when things start to feel insurmountable. Instead of looking at the end results of owning a business, namely making a profit, look at the process that it will take to start and grow your business. Not everything within that journey will be pleasant, but you should feel excited to start that journey. If, on the other hand, you want to skip the journey and get right to the end, then chances are you will not be able to succeed in reaching your business goals.
Related Article: Goals vs. Outcomes
"I believe in goals. It's never a bad thing to have a dream. If something is really what you want to do, just do it. Whatever your goal." – Richard Branson
Act with Your Brain
Having an emotional connection to your business goals is just the beginning. Once you feel like you are truly inspired, it is then time to begin your journey. While on this journey, make sure you rely on your brain, just as you relied on your heart.
Here are some practical ways to ensure that your business goals are met:
Be diligent about tracking your progress. Document everything and be honest about it. Even the most organized mind can get lost in the details. By writing down your progress, patterns can emerge that will help you meet your goals.
Tell people about your goals. Verbalizing your journey adds another element to keep you organized and motivated. Sometimes when events begin to overwhelm you, a quick chat can allow you to find solutions and put you back on the right path.
Understand that there are many steps that need to be taken. If a problem arises that seems too large, break it down into smaller, fixable problems. Tackle them one at a time and soon you will have mastered the larger goal.
Picture what your goal will look like when it is achieved. Know that all of the hard work you are doing will pay off and bask in the satisfaction that will follow.
Stay motivated by learning from others. Get to know people in your community that have achieved their goals and understand how they got there. By doing this you can realize that any goal is achievable.
Business goals take a lot of effort to achieve, but by thinking with your heart and acting with your brain you can begin your journey knowing that you will succeed.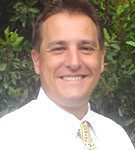 Author: George Meszaros is a serial entrepreneur and the cofounder of Success Harbor, a business hub dedicated to providing advice for small business owners and startups through interviews, original research, and unique content. George Meszaros is also cofounder of Webene, a website design and marketing company.