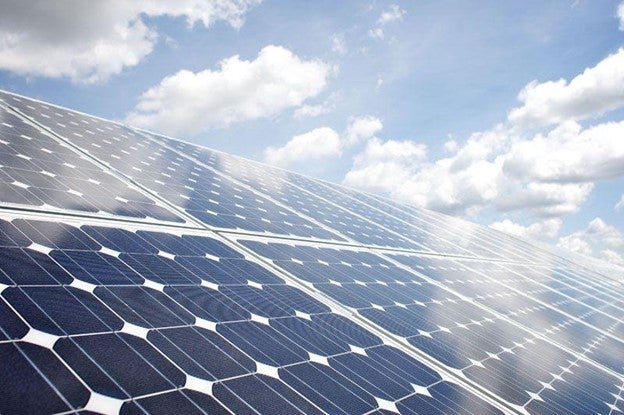 You know that the highest overhead cost is electricity if you run a business. When you are dependent on the power grid, you face electric rate fluctuations, which can get quite expensive. Not to mention the surge in electricity that can damage your appliances and machines, which your business relies on.
The sudden price increase destroys your carefully planned budget and cash flow management. So, how about lessening the load and giving your business a powerful edge with solar panels. To know more, keep reading.
Solar panels have become mainstream as an alternative energy source in the world. From Fortune 500 companies to residential and commercial projects, everyone is using solar panels to be energy efficient and save their environment. At first glance, they might not seem affordable for medium or small-sized businesses, but a recent report by the Climate Council revealed that solar panel prices have dropped by 58%. It is believed that the costs will fall further to 70% by 2040. In Australia, where the sun is out all the time, supporting solar energy can open new doors for industries and job seekers.
With the benefits they offer, solar panels are right now a steal.
So, is it worth investing in solar panels?
Absolutely YES!
Here's why:
Benefits of Solar Panels
Go Green
First and foremost, investing in solar panels is the perfect way for your business to go green. It means that your company will be using less fossil fuel, which will reduce greenhouse gas emissions and pollution. You will be doing your part in fighting climate change and helping your country reduce its dependence on foreign energy sources.
Going green has many benefits, and with the addition of solar panels, your operating cost will be reduced, and your public image will become a magnet for partnership. Moreover, you can use it as a marketing tool to grow your business. You will be shocked to know that many people make buying decisions based on a company's environmental responsibility record and policies, so why not create a positive brand image.
Cuts Overhead Cost
All businesses want to cut their overhead costs. Sadly, they don't know how to. Plenty of other expenses eat into your revenue outside of operational materials and wages. From insurance to supplies, utilities and property maintenance, these are the costs that don't factor into your energy bill. However, one that you can reduce substantially is the electricity cost.
Your business needs to have a consistent power supply. Depending on your facility or office, electricity might be used for more than lights, such as cooling systems, electric heating, and machinery powered by electricity. You can't exactly go around turning off lights and telling your employees to reduce their use of electric items.
This is where solar power comes in. It reduces your energy cost by three-quarters the moment the solar conversion starts. One of the best things about solar power to reduce your electricity bills is financial reassurance. When you become self-sufficient on solar power, inflation and billing spikes are no longer a problem.
Tax Benefits
Many countries and local governments offer tax benefits for energy reducing actions. In Australia, for example, businesses that install a renewable energy system may benefit from the Small-Scale Renewable Energy Scheme (SRES). This provides them with help when purchasing solar panels. When a system is installed, the Small-Scale Technology Certificates (STCs) can be cashed by assigning or selling them.
Continuous Financial Returns
As said earlier, solar panels might seem costly to you, but they pay for themselves over the years. It's an investment that will boost your business's bottom line. Depending on how large your system is, you will go from high to low and then to zero electric bills in a couple of months.
Investing in solar panels is a strategic decision, which guarantees continuous financial return into the future.
Maintenance-Free
You will be glad to know that solar panels don't require maintenance. Once installed, they will make your business energy efficient for the next 25 to 40 years. Apart from solar panels, you can also install outdoor solar lights to help you save more.
Giving your business the "Green" label will prove to be great for your business on every front. So, find out how you can make your business energy efficient and take the first step to improve its future. In conclusion, the answer to challenging utility rates is solar power that can help you beat the high costs of running a business and make it a reliable symbol amongst your competitors.