Take Security and Productivity to a New Level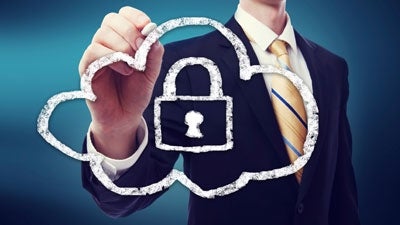 Effective data and document management is a crucial aspect of running a business. Nowadays, many companies handle large volumes of confidential and/or sensitive information, in addition to a long trail of routine paperwork. Over the past decade, and as a result of the digital revolution, business owners have been increasingly looking into more efficient document management solutions.
Archive storage and cloud-based document management solutions are now used by companies in virtually every industry sector, including healthcare, education, finance, and HR. What are their benefits and how can they help in the day-to-day running of a business?
Compliance with current data protection regulations is not optional, and professional document management solutions can help business owners avoid the costly fines associated with breaches in data protection. Off-site document storage offers improved security over on-site storage, as these dedicated premises are protected by the latest security technologies, such as biometric entry systems, enhanced fire protection and water leakage detection, and a temperature-controlled environment.
In the case of cloud-based services, the top companies take a no-nonsense approach to security by ensuring that documents and data are securely encrypted and readily available irrespective of power outages and other eventualities.
Cloud-based document storage solutions offer a faster way to retrieve specific documents, even when it comes to companies that handle a high volume of data. Documents are indexed and can be easily found using a simple keyword search. Moreover, staff can access documents directly from their workstation without taking unnecessary trips to the archive or storage room.
These document management solutions can boost productivity and improve inter and intra-departmental collaboration, since they make it easier to share and distribute digitized information with co-workers regardless of their physical location. It is hardly surprising to find that according to a recent survey, 86 percent of all business managers interviewed had already adopted cloud-based document management practices or were planning to do so within the next 12 months.
Digital documents can be accessed anytime and anywhere as long as an internet connection is available. The is one of the most useful features of professional document management systems, especially considering that an increasing number of companies are incorporating telework and remote working practices into their business models.
Off-site document storage and cloud-based document management systems can help business owners maximize the amount of space available at their premises, since there is no need to keep bulky filing cabinets or archives on site. In addition, off-site and cloud storage is much cheaper than dedicated office space, which makes this option a very cost-effective solution for SMEs.
Running a paperless office is one of the most distinctive traits of modern and environmentally responsible businesses. Cloud storage is a sustainable, high-capacity, and easily scalable solution that can help businesses reduce their carbon footprint.
It is obvious that cloud-based and off-site archive document management solutions are highly advantageous to modern businesses. When used together, these services result in a secure and cost-effective approach to data storage and data protection.
Author: Andy Morley works for Cleardata UK Ltd. Cleardata are specialists in business document management, scanning and archive storage. Connect with Andy via Twitter @andy_morley or find out more about Cleardata on their website http://www.cleardatagroup.co.uk/
Published: April 27, 2015