Every day people trash a tremendous amount of paper, plastic, metals, and other recyclable materials. While waste is essential to keep the consumer cycle rolling, it is not necessary that it ends up in a landfill.
The past decade has witnessed some serious "Go Green" efforts which have created a huge market potential for environmentally beneficial entrepreneurial ideas. Green businesses can generate big money for you and also bring you the opportunity to create a healthy and sustainable planet. A waste recycling and waste management enterprise makes a solid business case as it is earth-friendly, socially beneficial and based on a conservationist mantra.
If you aspire to be an eco-entrepreneur but don't know how to go about it, simply follow these 5 steps and you should be able to launch your green venture from ground up:
Know Your Options
Even a green business is a business first, so you need just about everything that any startup needs to satisfy unmet consumer needs. Create a checklist that answers the following questions to be sure that you are investing your time and resources in the right direction:
Is your business plan satisfying a market need?
What will be the unique selling proposition of your business?
Who would be your target audience?
Is your business idea sustainable?
How will you differentiate your brand from your local competition?
Do you have any special skill set or prior experience that will add value to your business
When a business frame of mind combines with a value addition, it results in a profitable business strategy.
Analyze Your Chances of Success
Know which types of businesses come under the umbrella of "Green." The domain is vast and encompasses everything from organic farming and electronic recycling to natural clothing and waste management. Waste management is one business that has been around for the past two decades and is still running successfully. It is growing stronger and is probably one the best options for those contemplating a green business idea.
Survey your Chosen Field for Safe Options
While a majority of business owners prefer taking the tried and tested route, a few who are bold try to be innovative with their approach. They try to redefine the value proposition or create a new market with their pioneering ideas. The recycling business makes a socially responsible idea which can be constructively used to convert discarded waste into functional and attractive articles for domestic use. Consider starting a waste recycling project as it has a bright future and is sure to bring in huge profits. Whether your idea is authentic or inspired, you can make profits if your enterprise is committed to a social responsibility.
Create Eco-friendly Practices
Go green with your office practices and ensure that the green ideology is deeply etched in your staff right from your janitor to your business stakeholders. From avoiding the extra use of paper and using renewable fuel sources to purchasing green cleaning supplies and employing methods that release fewer toxins into the environment, every move you make should go towards creating a greener planet. This will benefit your business, improve employee health, garner recognition and improve your credibility in the market.
Obtain legal permits and applicable local licenses
Every business involved in the environmental domain needs to apply for local licenses and government certifications. If your business plan has anything to do with the manufacturing of a green product, green installations, or eco-friendly engineering solutions, you need to contact the business regulatory office of your specific State for securing a green legitimacy. Finally, you would need a business liability insurance to secure your investment.
Take one step at a time with your green startup and you will surely make a difference down the line whether it is waste recycling, organic catering, recycled fashion, composting, repairs or refurbishing.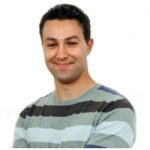 Author: Erich Lawson is passionate about saving environment by effective recycling. He has written a wide array of articles on how modern recycling equipments can be used by industries to reduce monthly garbage bills and increase recycling revenue. You can learn more about environment savings techniques by visiting Northern California Compactors, Inc blog