SMB Promotional Coupon Marketing Boo Boos to Avoid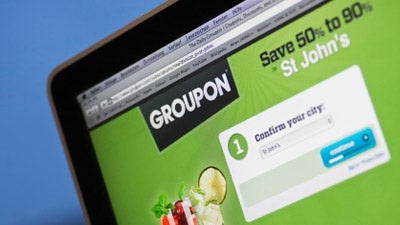 Many small and medium-sized businesses have conducted promotional marketing campaigns on sites like Groupon and Living Social and in direct mail coupon value packs. You'd think these coupon deals would be bringing in new and repeat customers like crazy. But are they? And if not, why not?
First, let's get some important data out of the way.
Groupon's overall merchant satisfaction was very strong in March 2012. Source: ForeSee Groupon Satisfaction Study – commissioned by Groupon
Groupon brings customers in the door and 74% of merchants say that is the main reason they work with the company. Same study
80% of marketers have no plans to use daily deal sites, such as Groupon or LivingSocial, in the near future. 2013 Social Media Marketing Industry Report
About 40% of restaurateurs indicated that deal purchasers were new customers, and 35% of the deal customers returned to the restaurant without a further incentive. The number of operators who said they made money on the deal was about the same as those who lost money. Cornell Center for Hospitality Research Reports on Restaurant Daily Deals and Sustainability.
As you can see, results are mixed. Although this is unscientific, I'm going to take an educated guess as to why some advertisers have experienced lackluster results. Perhaps, it was a result of these marketing boo boos:
Not responding quickly enough to coupon users' inquiries. When customers call to schedule an appointment or to simply ask questions, advertisers should respond within four to six hours at the outset.
Not providing top-notch customer service overall. If new customers don't have amazing brand experiences with advertisers' businesses, why would they come back?
Looking unprofessional. When coupons have grammatical, spelling, or typo errors in them, or are poorly designed, customers may doubt advertisers' credibility.
The products or services weren't that great. Nothing can tank advertisers more than bad word-of-mouth. Before using coupons, it makes sense for businesses to ensure that their products and services are the best they can be at regular prices.
The business premises were unclean, messy, or uninviting. Example: customers may love the food at an advertiser's restaurant, but won't return because the environment or ambiance was less than satisfactory.
These are just a few guesses. In your experience using deal coupons, what would you add? If your business has used promotional coupon marketing, what have your results been?
Published: November 26, 2013
2004 Views