Increasing Profit Isn't a Goal, It's a Wish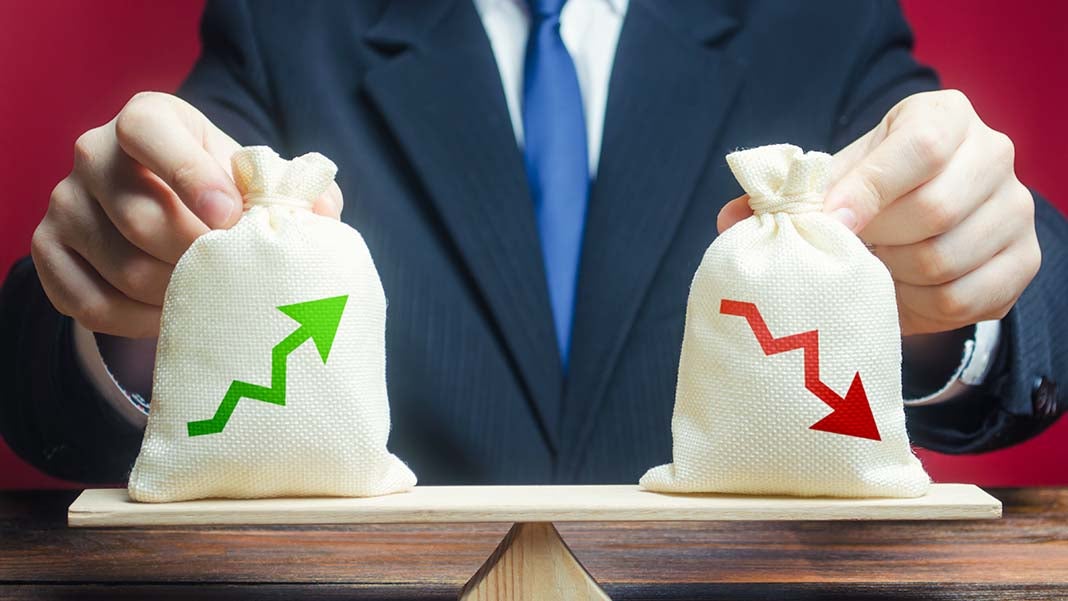 According to estimates, 80% of businesses fail by their fifth year of operation. Startling odds, to say the least.
However, the 20% that make it beyond this time frame is testament enough that by doing things better and differently, it is possible to enjoy longevity and profitability in entrepreneurship.
At times, improving your internal business processes can make all the difference. Here are six things you can do to improve your business's operations.
1. Simplify and Streamline
If you're finding that the most natural processes are turning into drawn-out ordeals, consider initiating some changes.
The world of small businesses is constantly changing. Today, there are tools and methods that can help streamline your day to day operations and increase productivity.
Take a look at your daily business process and identify some of the things you can compress to make business simpler and to make time savings.
There will be processes that make your business stand out; these should remain as is.
For example, if you run a food joint with unique but lengthy recipes, you can leave those as is, since the recipes give your food the originality that drives people to your restaurant.
However, if you run your books manually, you can consider using accounting software.
2. Plan Your Staffing Needs
Workforce planning ensures you are adequately staffed and with manageable labor costs.
With sound workforce planning, you are able to respond quickly to staffing changes. You are also able to match skills to tasks more accurately, which results in higher productivity.
These are just a few benefits your business can enjoy.
3. Set Goals and Measure Everything
Set goals that are clear, specific, and measurable.
For example, increasing profit cannot be a goal. Growing corporate clients from 20 to 30 by the end of the year 2020, on the other hand, is clear, specific, and measurable.
All actions towards which you channel business resources have to be measured. This is the only way to know if you are making an impact on growing your business.
It also lets you know whether or not you are utilizing your resources efficiently.
4. Automate
Automation leads to reliability, higher productivity, business continuity, increased performance, and lowered operating costs.
Automation software provides an avenue to increase service delivery while reducing costs. Take customer service, for example. Consumers today expect very short turnaround times on inquiries and complaints.
For a small business, hiring a customer service team to provide 24/7 service might not be feasible. Automating, in this case, provides a cost-effective solution and provides reliability.
Aside from customer services, you can automate billing, scheduling, and referral systems.
5. Introduce a Customer-centric Culture
73% of consumers take customer experience into account when making purchase decisions.
Having a customer-centric culture is pivotal in onboarding new clients as well as customer retention.
For a small business, being able to retain your client base means you can cut on marketing and onboarding costs and channel these monies towards other business processes.
Consumers are also willing to spend more on businesses that deliver stellar customer experiences. This gives your business some positive wiggle room as pertains to pricing.
6. Make Issue Resolution Part of Business
If you think that little kinks do not affect operations, you are wrong.
Little glitches can, in time, snowball into larger, more costly ones. Recurring ones can also significantly interfere with how you do business.
Identifying these issues, no matter how small, should be a part of the business. As you brainstorm on larger issues, identify and brainstorm on these minor ones as well as their resolution.
The end goal is to eliminate any issues, big and small, that might be preventing you from operating as smoothly and leanly as possible.
Keep an Eye Out
This list offers some solid pointers but is by no means exhaustive.
Because every business is unique, you have to assess your enterprise and identify possible ways you can streamline and improve your business model.
Ultimately, plow this information back and measure the results to see which ones work best for your enterprise.
Published: February 11, 2020
2024 Views