During the price strategy planning processes, companies assess past strategies, analyze how well each did, and plan prices for the upcoming year, eagerly anticipating a significant impact on the bottom line. After all, a 1% increase in price can result in an 11% increase in profit. However, many things can go wrong: customers can reject the pricing and take their business elsewhere, discounts can get out of control, or the sales team could be uncomfortable with selling at a higher price.
To avoid these common roadblocks and other mistakes, my team and I have put together a list of 10 steps to building a profitable pricing strategy.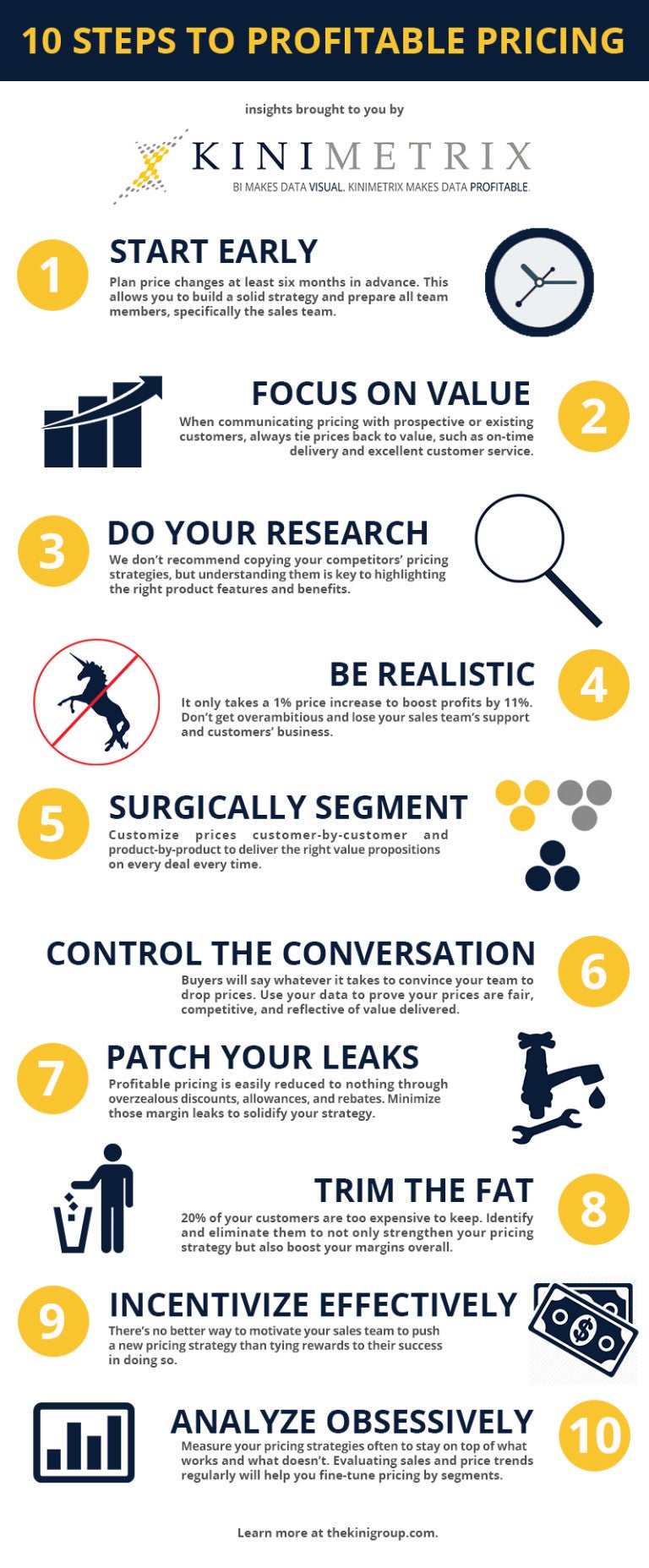 Author: Dev Tandon is Founder and CEO of The Kini Group, a cloud-based SaaS Business Intelligence (BI) company that provides customers with analytical capabilities to identify sustainable gross margin improvement opportunities. Companies of all sizes use the cloud-based software, KiniMetrix, for advanced business analytics and reporting to identify critical issues and opportunities related to sales performance, price/volume/mix, customer churn, price realization, and any other metric area they deem important to their business objectives. Dev also held positions at McKinsey, Microsoft Corporation, Trilogy Software, and General Electric Aircraft Engines, across a variety of capacities and holds a BA degree in Computer Science from Princeton University.