How do you attract more members besides word of mouth, referrals, and local online posting?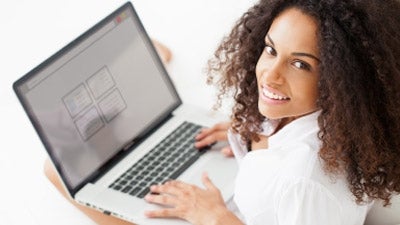 I have a women's group, which is my business. The more members we have, the more money we make, and we provide classes, coaching, and more for a fee as well. How do you attract more members besides word of mouth, referrals, and local online posting?
Answer: The two basic reasons business owners pay to join and remain members of business networking groups are to generate sale leads or referrals and/or to obtain information that is valuable for them to run their business more profitably. For example, to draw and retain members, groups often have guest speakers (a group member or other professional) that provide updates on important industry topics or discussions on issues concerning legislation or other business topics of interest.
We do not know if you only have annual memberships or also have individual meeting fees; however, providing the meeting topics in advance may also increase attendance. While you can use social media websites (Facebook, LinkedIn, Meetup, etc.) to post events and topics that will be discussed at any meetings, you could also easily incorporate future meeting topics in any group email you send. Most business people have some form of mobile device with electronic calendar applications and remote email capabilities that would allow them to set up recurring meetings and reminder notices. Also, free food at meetings and other types of benefits can be effective business meeting marketing tools.
Consider creating target personas to help in your marketing. Who is the person you are trying to get to join? What are their interests? What needs do they have? What needs can you solve? What clubs or organizations do they already belong to? What are their spending habits? Answering these questions will help you pinpoint your target market and develop a marketing plan that will reach more people interested in joining your group.
Encourage Sharing
There are various advertising options that you can leverage for little or no cost such as social media, directory sites, etc. If you have not done so already, think about listing your business on relevant directories. Also consider creating social media handles for your group that can be used to share content with members. Recent studies suggest that over 2/3 (71%) of female internet users are active on at least one social media network.
With over 1 billion active monthly users, 58% of which are female, Facebook is a good place to start. However, you may also want to investigate sites like Pinterest (the membership of which is approximately 70% female), Twitter (which has a 62% female membership rate and is great for easily sharing content), and LinkedIn (which could be used to set up an interest group and promote discussions about your magazine topics). After testing these avenues, it may be wise to look into the possibility of advertising on these sites to increase the reach of your message to additional people.
Search Out Key Influencers
You may also find it beneficial to reach out to key influencers in your topic area for exclusive content or promotion. If you secure these influencers, encourage them to share their content and drive traffic to your website or sign up page. If you are able to bring these influencers in for promotion, consider creating an affiliate program and offering a small "finder's fee" for any memberships that come from this affiliate channel.
Also, you may find value in creating banners or other special offers and partnering with other authoritative sites in the women's arena. Creating banner advertisements and purchasing them on specific websites or search engines has been helpful to many companies.
You may also want to try to seek out a partnership with another membership or product driven service that would include a subscription or trial subscription to your publication as part of a membership or purchase.
Published: September 20, 2013