Where can I get gift cards with magnetic strips to offer to my customers?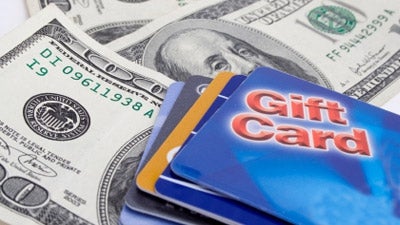 I am planning to offer gift cards to my customers since it's the holiday season. I wanted to know where I can have gift cards with magnetic strips made and what I need to know about those cards before I purchase them. What dollar amount of card should I offer? What is the most profitable amount?
Purchasing Gift Cards for Business: We do not know if you already utilize a merchant services company or what point-of-sale (POS) system you use for your sales process, however many merchant services companies will provide custom gift card products for their small business customers at a nominal cost. If you do not have a merchant services company or yours does not provide this for you, you can purchase customized gift cards for your business at websites like those below:
• Full color, solid plastic gift card printing: alltimeprint.com
• Plastic gift cards, a proven solution: plasticprinters.com
• Gift cards: shop.creativecardgroup.com
We do not maintain any business relationships nor have any business experience with these companies; however you will need to research and ensure that the gift cards these companies provide will be compatible with your POS system for processing payment, assessing credit to cards, etc.
In regards to what dollar amounts are most profitable for gift cards, we do not know if you are simply giving these gift cards away as a holiday gift to your customers or if you are selling gift cards. Either way, marketing tactics are to be viewed as giving a return on investment (ROI), rather than being profitable. That being said, if you are giving away free gift cards for the holidays, considering the type of products you sell, a lower dollar amount of five or ten dollars would be sufficient to draw your customers back to you without creating a substantial loss to the business if all of the gift cards were redeemed. Otherwise, if you are seeking to sell gift cards at your store, businesses traditionally offer gift cards at $10, $25, $50, $75, or $100 increments. However, you could also allow for customers to load whatever specific amount they wish to purchase on the card to provide flexibility
Published: January 9, 2014
2435 Views