In order to succeed, a business leader should establish a connection based on trust with other business persons within his/her industry.
While running a marketing campaign for small business can seem like a challenging endeavor, it only requires a handful of strategy to acquire more loyal, high-paying clients in the long run. One such strategy is referral marketing.
Unlike cold calling, referral marketing is a much more engaging approach that is highly effective in enticing prospects and customers. This is because customers trust referrals more than any other forms of marketing tactics.
Check out the infographic below to learn more about tips to creating a referral network for your business.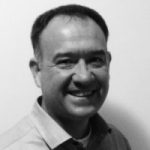 Author: Garret Norris is the founder and CEO of Business Coaches Sydney. He lives and works in Australia and has become an expert in Strategic Sales, Business Coaching, Executive coaching, Strategy planning as well as Business Growth. Garret has been instrumental in developing the primary building blocks of competitiveness over the past three decades. Having been CEO of multiple multi-million dollar companies, Garret remains dedicated to use his training and real life business experience to meet his passion: To see business succeed through disciplined management, creative marketing and committed client service.