As a business owner, trying to figure out what's best for your company can be challenging. It's especially frustrating for new business owners trying to keep their startups afloat in a competitive industry. But, for most companies, cloud computing solutions are one of the only ways to stay relevant in an ever-shifting marketplace.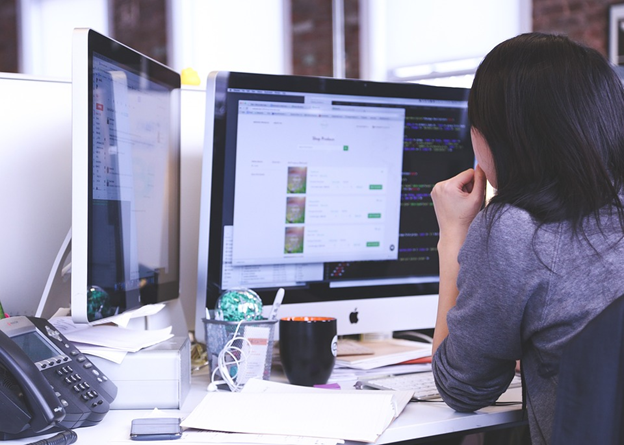 Image: https://pixabay.com/photos/startup-business-people-students-849804/
That said, there are quite a few cloud-based solutions you can use, with Microsoft Azure at the top of the list of cloud ecosystems. Here are just a few reasons why migrating business cloud solutions to Azure is well worth the time and effort.
You can trust Microsoft as the primary vendor
One of the primary reasons why migrating to Azure is a good idea is that you can trust Microsoft as the primary vendor. While it does not mean that Google or Amazon is untrustworthy, they don't put as much effort as Microsoft with regard to providing support through various strategies.
Microsoft is well-known for trying to help companies that use their products and services much more than either Google or Amazon. The fact that you have the support of your vendor is often a good enough reason to go for Azure management services and other similar amenities.
You can still utilize legacy software
One of the issues of businesses trying to migrate to cloud-based solutions is the potential issues that come from legacy software. That said, the Microsoft ecosystem is one of the few that actively try to push for legacy support. However, just because legacy software is supported doesn't mean that such a thing will stay for long. What Microsoft is doing is allowing businesses to stick with legacy software for longer—giving companies enough time to shift and update without any issues.
You won't have trouble with the Microsoft ecosystem
One of the best parts about utilizing the Microsoft ecosystem is you won't have to worry about learning anything entirely new. Those who have already used Dynamic 365 and other similar types of software are already well-versed in Azure without knowing. Migrating to cloud computing solutions such as Azure won't be an issue for most people, as they already have experience with Microsoft products.
You're guaranteed success in the long run
Last but certainly not least, the Azure platform is something that will only grow in value over time. Microsoft is well-known for supporting Azure, and its general compatibility with legacy software makes it one of the easiest choices for any business looking to migrate to the cloud.
Microsoft isn't a company that's going to depreciate in value anytime soon, and while the same can be said about Google and Amazon, Microsoft is the only business with its roots in software solutions. It's a business that won't fail its clients, as it has always had its roots in developing top-quality software.
Azure is convenient, accessible, and offers a low barrier of entry compared to the other cloud computing solutions. If you decide to go for Microsoft Azure, know that you're in good hands no matter the scenario.