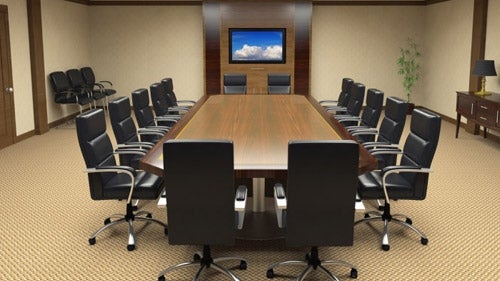 For those of us involved in the creation and growth of voice communications services using the Internet, we have known for some time that real value was to be accrued not by the mega-corporations but by the small businesses seeking ways to level the playing field with the "big guys" and carve out a niche for themselves.
A recently released report, US Business Spending by Size of Business and Vertical, 2010–2015: Business IP/VoIP Communication Services from In-Stat Research (http://www.in-stat.com/), has put concrete projections to our speculation. Digging into these forecasts could be valuable, but in any case, the growth of VoIP usage in the small business arena seems to be unstoppable. This then leads us to the question of what exactly is a "virtual office" and what roles will this have for small businesses?
In the report, In-Stat projects that what "the small office (1 to 4 employees) spend[s] on broadband IP telephony will increase by 83% from 2010-2015." It's easy to debate whether or not these forecasts are too high or too low, but it is clear that the experts expect significant growth from the very small end of businesses in the United States. It seems clear to almost everyone that the use of "Virtual Office" or hosted phone services for business will continue to grow and be especially valuable for the 1 to 20 employee business. This includes ongoing businesses and entrepreneurial start-ups. Will the growth rate be 83 percent over the five year period from 2010 to 2015? That's an average of only 16.6 percent per year. Lower capital investments and dramatically reduced monthly recurring operating costs are the primary drivers, and intuition tells me that 16 percent annual growth in a time of economic belt-tightening is VERY conservative.
So, what exactly is a "Virtual Office"? In our context, it is a voice communications system that allows you to be located wherever you happen to be at that time. It includes traditional telephone numbers that are used to reach you, but it's much more powerful than in the past. For example, if you have customers or clients in multiple cities or even countries, you can have local phone numbers from these places. When someone calls you, it is received by you based on a set of options that you have established. Calls can be forwarded to a traditional "land line" phone, a cell phone, or even a "soft phone" on your computer. You can even arrange for how calls are handled by time of day or day of week.
A "virtual office" phone service allows small businesses to be reachable by customers or clients but have the appearance and professionalism normally associated with larger companies—only far more economically!
Published: December 18, 2012
5139 Views