Running multiple offices is a great sign for any business owner. As demand for your products and services increases, you have to expand your locations to meet that demand; however, it can get overwhelming with the logistics, training, and many other time-consuming factors that can derail your focus.
To take some of the pressure off and make expansion the exciting experience you want it to be, look to a cloud-based phone system and its call management features.
Before we explore how a cloud-based phone system can help you manage multiple locations, let's do a quick breakdown of what it takes to successfully manage more than one office location.
Establish a process. Keep employees and supervisors on the same page. Establishing procedures and expectations makes every office experience consistent for visitors and callers. Make sure employees and supervisors understand these expectations and have access to resources in case they have any questions or concerns.
Implement technology. You can only fear technology and change for so long. Embrace the technology that suits your business operations to give customers, prospects, and employees myriad ways to communicate with anyone from your sites, not just a local office.
Easy-to-remember phone numbers. When you make it easy for prospects to remember your phone number, they will be more inclined to call you for your services or products as opposed to researching other companies.
It also helps existing customers get in touch with you when your number is easy to memorize. Choose from local, vanity, or toll free and start seeing the benefits.
Call Management Features for Multi-Office Operation
When your business communications strategy is in line with your operations, it can improve your customer's experience with your brand and keep employees engaged.
Running multiple offices doesn't have to be overwhelming with these call management features on your side.
Overflow is one of the main concerns for those operating multiple office locations. Luckily, the right features can help alleviate overflow and establish reliable call continuity.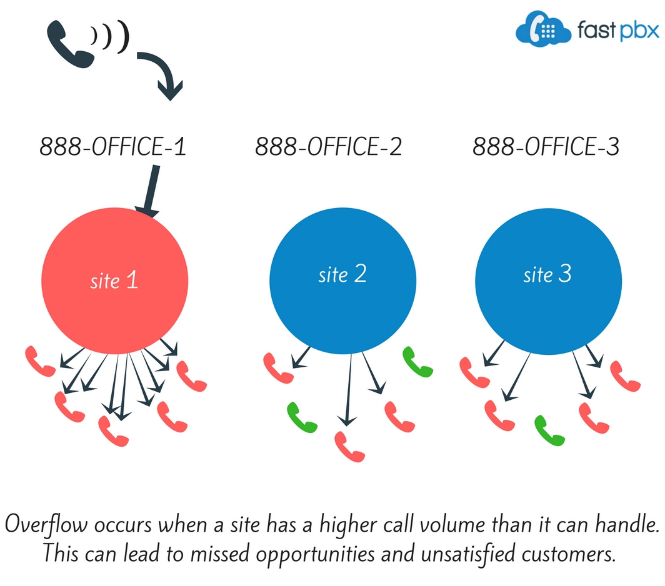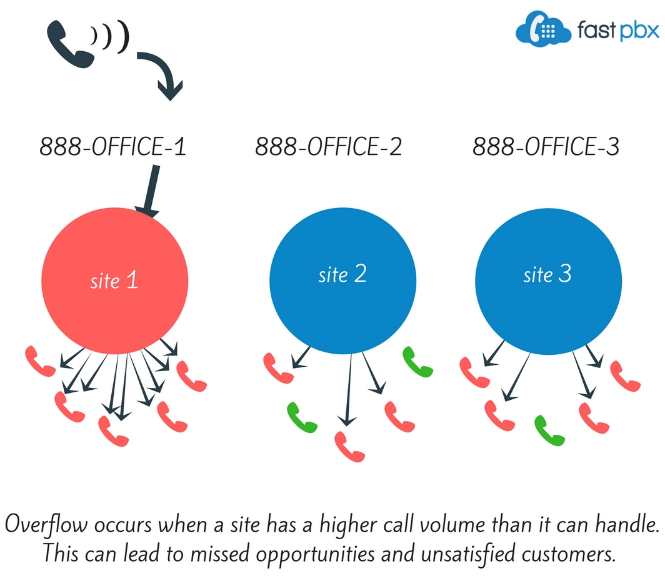 Hunt groups allow incoming calls to "hunt" for an available extension. For example, if there is high call volume in one site, a hunt group will forward the call to as many extensions needed until the call is answered by an available agent.
The great thing about these hunt groups is that it can hunt extensions at one office and then hunt extensions at another office location seamlessly.
To keep your caller from sitting through endless rings, however, I recommend a voicemail or secondary greeting destination after an appropriate amount of rings.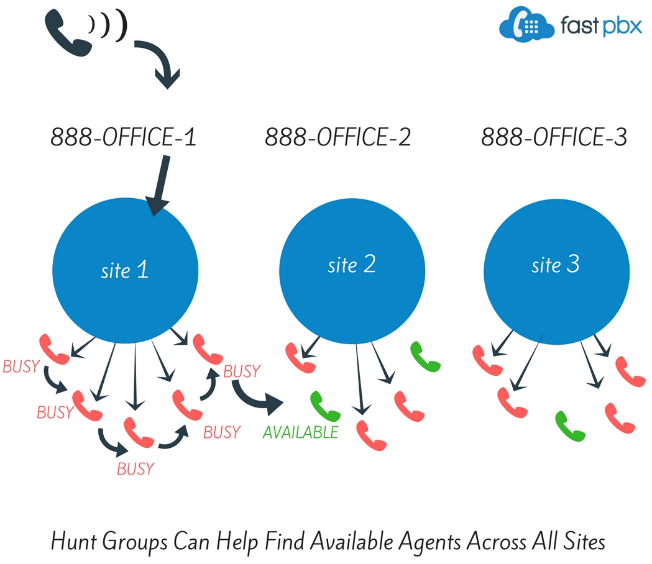 Another way to alleviate overflow is by using the flexibility of extensions. Say one location goes down and you're unable to take phone calls from that site. These extensions can be set up to forward all calls to other sites and even mobile devices.
If you're taking this route, remember that as you try to alleviate an overflow problem you do not want to create another, so it would be wise to evenly distribute the forwarded extensions.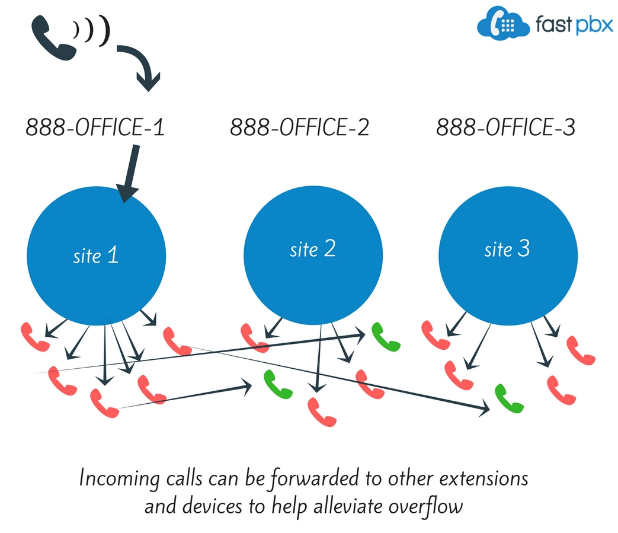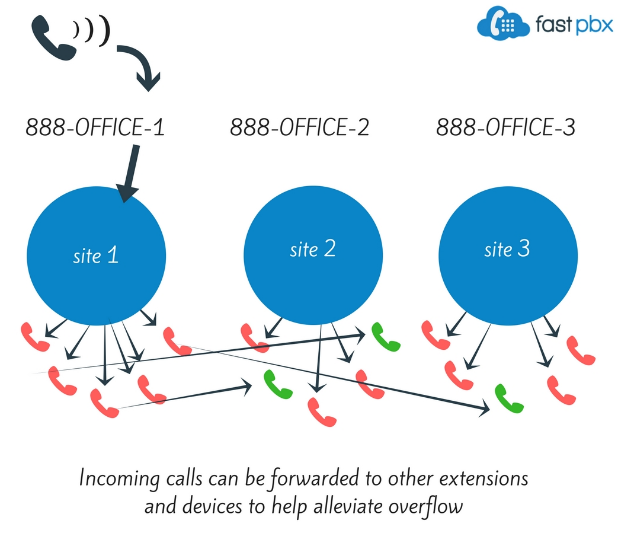 When you're operating multiple office locations, you also want to maintain seamless communication between customers, workers, and supervisors. Using an auto attendant and custom prompt menus uses the best options for your caller's needs and directs call flow to help them reach the right individuals for faster assistance.
Callers can also reach individuals outside the office using the same business phone number used to reach your office. This call forwarding feature gives remote workers the ability to be a part of your company's professional image while maintaining their flexibility.
With the remote workforce growing every year, this can be a great communication strategy to help retain employees.
Making your agents easily accessible with the right call management features is a part of long-term success as it continues to build trust and credibility with your customers.