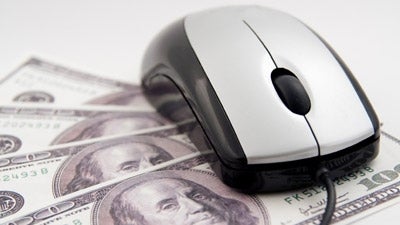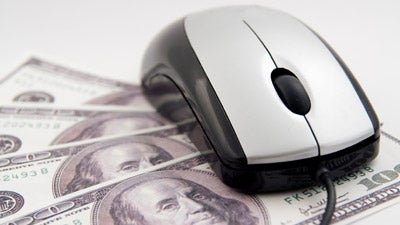 PayStand
is an all-in-one payment platform that allows businesses to accept multiple payment methods: from credit cards to eCheck to eCash. Unlike traditional e-commerce platforms that charge transaction fees, PayStand offers merchants the unique opportunity to take advantage of a subscription based service, which enables them to account for regular predictable payments. In this tech review, I will discuss a few reasons why PayStand can be a great option for merchants to switch their payment platform.
Design Your eCommerce Site
PayStand enables merchants to design their entire eCommerce shopping experience around a simple payment platform. Thanks to a range of pre-coded site designs and visual editing techniques, it's easy to set up an eCommerce site with no prior coding experience. Moreover, every site designed on PayStand includes a unique mobile experience so that customers can easily visit your site on all of their devices. If you already have a site, that's no problem either. PayStand can be easily be integrated into an existing web site. Simply copy and paste PaysStand code to your website and get started with all of the unique advantages that the service offers.
The above image shows how Paystand's ecommerce platform can be accessed across multiple devices
PayStand customers benefit from a range of advanced features. For example, there are four ways for merchants to receive payment: Payments, Subscription, eCommerce, and Donation. This way, businesses can accept a variety of payment types without using multiple payment platforms. PayStand is also social media smart and all sites are equipped with a universal posting tool that allows you to easily share your website on social media. This way, when posting a link to your site on social media or when posting links to an email message, the smart link enables someone to view the site directly from those external links. Moreover, PayStand enables merchants to install a Facebook application that allows them to accept payments directly from Facebook. Another cool feature allows merchants to create custom ecommerce item descriptions but also to embed videos with product descriptions to offer customers a unique preview before they purchase.
Perhaps the most unique feature of PayStand's service is that it does not require merchants to pay transaction fees. Unlike PayPal and other popular merchant platforms, PayStand has chosen to do away with fees in favor of a subscription service. PayStand offers three levels of service options as well as the ability for its customers to pay on a monthly, annual or bi-annual basis. The pricing for a bi-annual plan ranges from $39/month for a basic plan to $79/month for a standard plan and $239/month for a professional plan. However, all subscriptions come with a 14-day free trial so that you'll have time to experience the service before having to select a subscription plan.
Not only does PayStand offer a complete order, inventory, and customer management platform but it also puts a priority on customer service by taking measures to ensure that a representative is available to help customers on the phone in real time. Offering further assurance that their payment platform is fully secure and encrypted according to Level 1 PCI compliance, PayStand makes a strong effort to ensure that all data that passes through their system is secure, a primary consideration for any eCommerce site.
For small businesses that are looking for a new way to accept payments on their existing web site or to design a new web site without requiring any extensive coding experience, PayStand is definitely a service to consider. Although the benefit of having all payment methods available on a single checkout cannot be overemphasized, what makes PayStand's service truly unique from other payment platforms is how it enables merchants to opt for subscription payments over traditional transaction fees on purchases.
Published: June 27, 2014
3363 Views