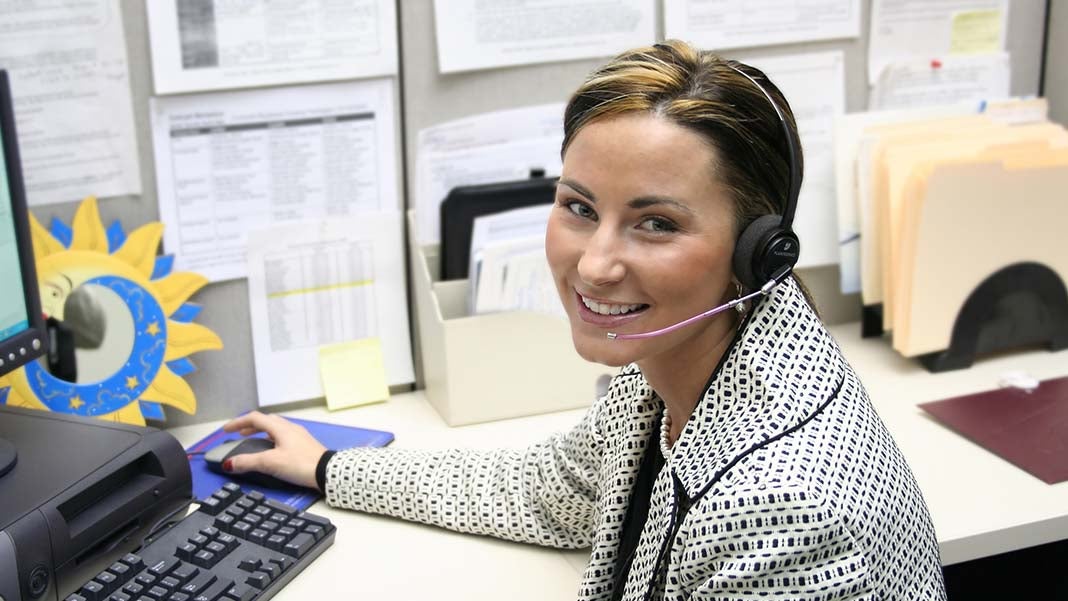 The integration of Computer Telephony Integration (CTI) with Dynamics 365 CRM provides businesses with a solution to streamline their customer interactions. CTI enables businesses to manage and track their customer communication efficiently, eliminate manual processes, and enhance the overall customer experience.
In this blog, we will discuss the five reasons why businesses should integrate CTI with Dynamics 365 CRM, and how this powerful combination can take their customer management to the next level.
Overview of Computer Telephony Integration (CTI)
Computer telephony integration (CTI) is important for providing excellent customer support in today's fast-paced business world, and it enables call center representatives to manage calls more effectively by linking their telephone systems to their business CRM.
With CTI, customer care representatives can quickly access vital client information to deliver better, more efficient support. This technology is increasingly popular as businesses strive to deliver the best possible customer experience. After all, happy customers are the lifeblood of any successful organization.
Microsoft Dynamics 365 CRM
Microsoft Dynamics 365 CRM is the ultimate solution for businesses looking to put their customers first. With a range of tools and software, it enables businesses to efficiently manage and track customer interactions while also streamlining their sales process. From lead generation to customer service, it is an all-in-one platform that makes customer management efficient, personalized, and effective.
Dynamics 365 provides real-time insights, which help businesses make informed decisions, and the ability to access data from anywhere makes it a flexible and reliable solution. Its integration with other Microsoft products enhances its functionality, and its customization capabilities make it a perfect fit for businesses of all sizes.
5 Reasons You Should Consider Dynamics CTI Integration
1. Effective call management
Dynamics CTI integration solves call managing and tracking problems by providing an impeccable system that helps contact center agents manage each call quickly and efficiently. Its unique features such as click-to-call and automatic call routing to the respective departments can significantly reduce the time and effort invested in call management.
2. Ensuring security and reliability
Contact centers deal with sensitive information every day, which makes it imperative to avoid the risk of exposing personal data. Integrating Cisco CTI and Dynamics CRM into a single platform enables businesses to benefit from proven security and reliability features that protect their data from potential threats.
With this powerful tool at their disposal, companies can operate with the peace of mind that they're doing everything possible to protect their customers' valuable information.
3. Custom reports and analysis
Dynamics CTI integration allows companies to streamline their customer data, ultimately creating custom reports that can be used for future planning. By examining customer purchasing patterns, a company can assess what is working and what needs improvement.
Prediction analysis can be used to stay ahead of the curve, making it easier to set goals and create a solid sales strategy.
4. Improving data quality
The Dynamics CRM integration allows contact centers to improve the data quality with automatic updating of customer records in the CRM, which ensures that the data stored in Microsoft Dynamics is accurate and up-to-date.
It also ensures that customer-related processes are more efficient and frees up valuable time for your team, which can now focus on other tasks.
5. Monitoring employee performance
Contact centers often struggle to measure their agents' performance and get the best output from them. Dynamics CTI integration is a useful tool that can help contact centers in this regard.
By providing performance metrics, such as call volume and resolution time, managers can have a clear understanding of an employee's performance. With proper training and assignments, this can help employees perform better, increase customer satisfaction, and ultimately, boost your business's bottom line.
How Dynamics CTI Integration by Bucher Suter Has Helped Contact Centers Around the World
The world of customer service has undergone a major transformation with the integration of Dynamics CTI. This powerful tool has helped contact centers around the world to streamline and revolutionize their operations.
The b+s Connects for Microsoft Dynamics allowed agents to handle voice interactions and manage their status within the Dynamics UI, eliminating the need for switching between applications. This has resulted in a more efficient process that saved both time and money.
Dynamics CTI has revolutionized modern contact centers by centralizing all interactions in one location. It has made it possible for companies to provide the best service to their customers while simplifying their workflows, reducing costs, and increasing productivity.
Conclusion
The integration of CTI with Microsoft Dynamics 365 CRM is a powerful combination that can revolutionize the customer service experience. It helps ensure effective call management and guarantees customers' data protection with proven security and reliability.
By utilizing custom reports and analysis capabilities, businesses can acquire actionable insights on customer experience strategies and trends as well as discover opportunities for improvement.
Incorporating this technology into your contact center operations can dramatically improve data quality, meaning more accurate analytics for more informed decision-making. For contact centers looking to drive down costs yet maintain quality service, look no further than Dynamics CTI Integration by Bucher Suter to streamline both operations and deliver outstanding customer service.
Published: April 28, 2023