E-commerce is the business platform of the present and the future. Traditional bricks-and-mortar shops will probably always be with us, but e-commerce is the business economy which is exploding worldwide.
Making an e-business profitable is not as simple as it sounds. The pitfalls are many, and the failures are legion. More businesses have failed to succeed in the e-commerce arena than those who have been successful. The e-commerce platform can be spectacularly profitable, but as with all businesses, you need to know the rules in order to play the game successfully.
It is important to integrate an existing website's business logic with the best social networking and personalised location-based features to ensure the most professional, seamless promotions and sales information exchange between mobile and web components. To achieve the best results, one needs superior e-commerce website development.
Building a loyal customer base
One of the key concepts to ensure that visitors to your e-commerce site will return is to make them feel that they are special and that you want to be their personal shopping consultant.
Treat visitors and customers like friends
Engage with the visitors to your e-commerce business as though they are your friend and you want to get to know them.
Let your customers know that you know who they are. You know their name, where they live, their personal interests, shopping history and what they are interested in buying.
Introduce Live Chat to increase engagement and sales. Once you are talking to a potential customer, your chances of increasing sales rapidly increase.
Let your customer spread the word about how good you are, or how good the shopping experience is with you. Statistically, 82% are happy to spread the word.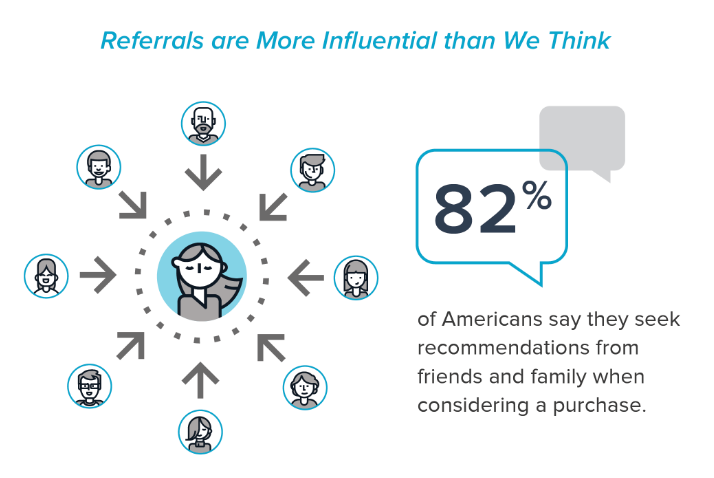 Numbers Don't Lie: What a 2016 Nielsen Study Revealed About Referrals
Read more at http://www.business2community.com/marketing/numbers-dont-lie-2016-nielsen-study-revealed-referrals-01477256#QxHyeLGB2xqRrSot.99
Technologies should work for better customer experience
Checkout should be smooth and flawless. It shouldn't be slow. According to KISSMetrics, 47% of consumers expect a web page to load in 2 seconds or less.
When a customer abandons a shopping cart, they rarely return to repeat the process. This leads to the loss of a customer, therefore the analysis of the checkout process is required while also removing glitches and problems.
Make sure your mobile shopping baskets and checkout procedures work simply. Mobile users want a simple, easy-to-use process that requires minimum efforts on a customer's side.
Searching for products should be easy and accurate. Ensure your internal search engine is effective and works properly. When a customer searches for something you do not have, offer alternatives that are presently in stock.
An example of how Iflexion delivered a successful e-commerce solution for an online fashion store shows that with the correct technology in place, a store can easily manage 20 thousand active users a month and still deliver quality and personalised service to each individual user.
Customers shop with brands they trust
It's estimated that 69% of customers stay with brands they trust. Become the brand your customers want to shop with. Be attractive, trendy and appropriate to your target market. Hip-hop styling will not make your market active if you sell to the 50 years and above age group. Know who your market is and match your branding to them.
When building your brand, it is essential to ensure that you have a strong, recognisable and positive brand image. Your brand should make it clear to your market what you do and what you are offering your customers. It is also very important that your brand remains consistent across all online platforms. The key rules for a strong brand are the following:
Colors should be strong and consistent.
Logos and artwork should be used everywhere your brand appears and should ideally represent who you are.
You should ensure that the language you use is appropriate for and accessible to your audience. It should always be friendly and warm. For example, the language of social media is not corporate, it is a personal and friendly voice.
Know your market. Know who they are, what they believe in, what excites them and what they want. Do not impose yourself onto your market. You should be meeting their needs rather than telling them what they need. There is a very subtle difference in these two concepts. You can educate your market – but never assume that they do not have their own voice and that they do not know what they want.
Customers love rewards and loyalty schemes. But show restraint and do not bombard them with specials. Be selective about dates, events, etc. Ensure that your special offers are also appropriate to your market.
Repeat customers like to be recognized. Keep track of your customers' purchases and offer some sort of compensation in the form of coupons, special offers and maybe even free gifts.
Rewards which give users bonus points encourage them to collect them in the hope of some future reward.
Be informative
Do not assume your customers are informed about how your products work or what your product can be used for. Offer instructional videos, information sheets, diagrams or flow charts which explain the process of assembly or using a product. Depending on the product, it may be very helpful to show how other customers use the product and have reviews from others which describe customer experiences or product usage.
Again, depending on the product, you can have a gallery page where customers post photos of where or how your product is being used by them.
Post innovative or interesting customer feedback on your social media platforms with videos or photos.
Stay in touch
Social media is a powerful way in which people stay in touch with each other and also find out more about their world and their particular interests. If you become a brand your customers trust, they will constantly be reminded of what you offer and what you are doing.
Social media is an instant platform. If you get it wrong with your customers, they will react instantly and you could have a viral campaign against you before you even know what has happened. Be very conscious of your market and treat them well. Even when they are wrong or critical of you or your products, treat them with respect and try to solve problems rather than accuse the customer of being wrong. Admitting mistakes point people out to the fact that you are "human". Harsh responses to criticism can backfire badly and lead to the loss of customer loyalty.
Use all the social media platforms. Facebook is useful on a day-to-day basis. However Instagram allows you to show products, hints, tips and new releases. Use all the media, but remember that social ones is only effective if they are active daily. Become part of your user's daily routine. But do not oversell on social media, rather build trust and loyalty. Show that you care about your customers and their world. Take a stand on such issues as ecology, the planet and caring for people. But avoid politics like a plague unless you are selling to politicians.
Make your interactions a positive experience. What you are wanting to achieve is a good customer experience and to build a positive feeling about your brand. You ultimately want them to tell others about how great your brand and your products are.
Conclusion
E-commerce is taking the shopping experience to your customer's home.
We only welcome those people to our home whom we trust and like. We trust our friends and once we trust them, we trust their recommendations.
Become your customer's friend and work hard to earn their trust. Then you will automatically gain their loyalty. This is no magic formula. It requires consistent and careful effort. But with a clear plan of what you hope to achieve and the commitment to carry out your plan, you will have an excellent chance of succeeding in gaining long-term, loyal customers.
The keys to e-commerce success are as follows:
You need a strong, unique and identifiable brand that reflects who you are and what you offer.
You should earn your customer's trust and friendship.
You should keep in touch on a regular basis.
Never preach to your customers and treat them like valued friends or family members.
The outcome of such a strategy will be customers who love buying from your business.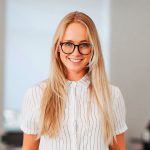 Author: Adriana Blum is a Senior Technology Architect at Iflexion. Connect with her on LinkedIn.