In April 2015, there were 15,225 businesses offering Internet hosting services within the United States. Over a year later, that number has only increased. With a range of options that large, it is difficult to assess which provider offers the best package for your small business.
In fact, in a recent survey, 42 percent of small- to medium-sized businesses (SMBs) reported switching their web hosting provider in the past five years, and a little under a third had changed providers in just the past year. The top reason for switching? The SMB sought a better value elsewhere.
While the plethora of options means lower prices, there is potential danger in committing to a smaller provider whose low price comes with the consequence of subpar service and security.
"I believe that because of the commoditization of hosting and the presence of hosting giants like Rackspace and Amazon, the smaller companies are forced to compete in a market that they honestly can't afford to be in," said Rachel Bair, Director of Hosting and Client Services at Unleased Technologies, "Amazon can build entire data centers. A smaller hosting provider has to go and buy space within that data center. Amazon wins the game solely by volume, much like a Walmart does in a retail space."
You put yourself in danger by not thoroughly vetting your web hosting choice, especially if it isn't one of the "big players" in the industry.
"If people deal with different providers like Amazon, Microsoft, Rackspace, etc. – the security issue is not very important," said Alexander Lipanov, COO of Softarex Technologies, "But lower end service providers actually put a lot of responsibility for security on the client side. This creates issues, because not every company can have a CTO which will review all things related to security on a hardware and software level."
This isn't to say that all smaller providers only offer shoddy service. However, it's important to thoroughly research your decision, even for a well-recognized name.
What should you look be looking for?
Based on recommendations from industry experts, here are several criteria you should evaluate before committing to a web hosting provider. While saving a few dollars might seem appealing initially, you don't want to leave your business' website vulnerable and unsupported with an inadequate web hosting service.
Location and quality of data center
The SANS Institute, a for-profit company specializing in security certification and research, created a thorough report in 2002 on the requirements for the construction of a secure data center.
Their meticulousness might surprise someone unfamiliar with the level of detail required in data security. According to the report, a secure data center should not be built in areas susceptible to environmental disasters, instable weather patterns, high crime, intense political focus, or frequent air traffic. Data centers should have redundant electrical grid connections and maintain their own independent power supply. And this is just the location and utilities – actual construction elements are discussed in even further depth.
All of these factors should potentially be questioned when comparing web hosting options. Furthermore, you can also research a data center based on the Uptime Institute's Tier Classification System, which has been used for evaluation since the mid-1990s.
Infrastructure that the web platform is built on
"Another thing I would say influences the cost of those solutions are the infrastructure that that web platform is built on," Bair told us, "Are they using very expensive top end solutions – VMware, Cisco. Are they using middle of the road? Are they using refurbished servers?"
If the hardware is not up to snuff, then it can put data at serious risk, as well as negatively impact performance. For example, grey market servers can be bought at up to 70% lower cost than a new product, but web hosting providers should ensure that the servers come from a legitimate source.
Degree of security
What type of data are you hosting? Does it in any way fall under regulation? If so, be sure to thoroughly investigate the hosting provider's compliance with said guidelines. A few regulations that hosting companies may need or want to adhere to include:
PCI Security Standards Council – An international organization that set policies regarding online credit card payments.
ISO 27001 – An international information security management standard that outlines how organizations respond to risks, how controls are implemented, and what security plans are in place.
HIPAA – The Health Insurance Portability and Accountability Act sets standards for protecting individuals' health information.
Security also means hiring the best level of staff available and protecting the data center with 24/7 surveillance.
Conclusion
Web hosting is a finicky field. It is highly technical, complex and can seem like a never-ending maze to navigate. With the plethora of options available, it may feel like an impossible task to differentiate between providers, especially when you bring smaller options into play. That's why you should step back, closely evaluate your choices, and brings experts in if needed when making your decision.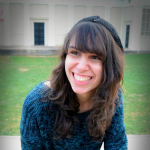 Author: Riley Panko is an Analyst at Clutch, a leading B2B ratings and reviews site located in Washington, DC. As part of the marketing team, she conducts and distributes relevant research for businesses and consumers looking to procure IT services/software.