An average person uses social media platforms to spread gossip, to post selfies, to share memes, etc. However, in the fast-paced world of E-commerce, business people use different social media to gather leads and drive traffic for sales conversion.
The various fads in social media are monumental. That is why E-commerce people try to blend in so that they won't be left behind with the rapid development of the world. Since the expectations of consumers are rising little by little, the competition also becomes tighter than ever.
With that in mind, we can never disregard the importance of ROI and the opportunities given by the circumstances.
If you're clouded by the question, "How much effort should I invest in this type of marketing?" we can only answer with this: if you want to blend in, you must join forums, discussions, and welcome feedbacks with open arms. But, if you want to be on top of the competition, learn how to handle emotions and to influence your target market.
How important is social media marketing in the world of E-commerce?
Apart from opening the doors to your business' growth, social media marketing will also give you additional responsibilities as a business owner. In monitoring the sales of your inventory or in doing customer services, Social Media platforms can be a big help.
But for you to reduce the chances of failing, you need to practice the art and power of social media marketing and have an in-depth understanding of its value. You also have to be knowledgeable about the use of different strategies. With the appropriate knowledge, you can maximize the power of social media marketing.
But, why should you even care about it and invest on it?
A study conducted by Pew Research Center says that more or less seventy percent of adults in this world utilize Facebook. And seventy percent of these adults use the said app on a daily basis. With the statistics in mind, it's safe to say that three out of five US citizen adults have an account on this social media platform.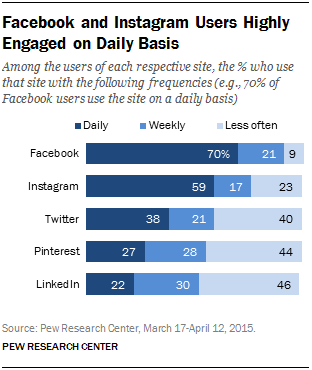 Source: http://www.pewinternet.org/2015/08/19/the-demographics-of-social-media-users/
The founder of Facebook, Mark Zuckerberg, is a proud advocate of free internet for third world countries. Some countries already have free data access to Facebook due to this advocacy of Mark. As a result, it is safe to expect an increase in its user database and popularity.
With that in mind, the world with a more affordable internet connectivity cost will pave the way for every business to reach its peak when it comes to sales. More importantly, these social media platforms are developing their systems and are creating new features that can help the business owners adapt to the social media marketing world.
Tips to an Effective Social Media Marketing Strategy
Since you have to take action to be successful, here are some of the most practical advice on how to be on top in this competitive world of marketing.
1. Consider choosing the best social media sites for your target audience.
By doing this, you will be able to know the best platforms for your business. You will also be able to cut costs in identifying which platforms are not working for your business. In addition to that, when your business platform matches the platform of the appropriate social media it will be easier for you to reach out to your target audience.
2. Build your online presence.
When you're already sure what social media platforms are best for your business, you have to find ways on how to establish your business on those sites. When you have successfully built your online presence, your chances of getting noticed by your prospects will increase.
Takeaway
The world is now becoming more and more digital and not investing or disregarding the power of social media is a huge miss.
If you want to establish your brand online, Facebook, Instagram, Twitter, LinkedIn, and other social media platforms are good media for your marketing campaign. Aside from popularity, it also has the majority of the buyers nowadays: Millennials.
Not taking risks in social media will be one step behind your competitors. Practically, they are increasing the chance of their business getting noticed, while you are not.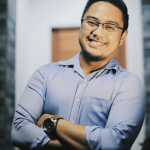 Author: Aside from being an entrepreneur, Patrick Panuncillon is also passionate about SEO. As a matter of fact, his fondness in digital marketing was his inspiration in founding LinkVista Digital Inc. in 2014. Now, the company holds some of the world's skilled SEO managers. You may connect with Patrick on LinkedIn and Twitter.