Why is it important that your website is easy to use?
Your brand has one chance to make a good first impression!
Cliché, yes, but true.
First, let's get one thing out-of-the-way. If your small-to-medium biz/org doesn't have a site: tsk, tsk. Here's why you need one desperately!
According to a2015 Verisign study, 86% of consumers believe a business with a website is more credible than one with only a social media page. And, 9 out of 10 consumers rely on the Internet to locate and evaluate local goods and services.
89% of B2B buyers use the Internet before making a purchase decision and that number is on the rise. (Kinesis)
For nonprofits, 62% of donors worldwide prefer to give online. (NonProfit Tech for Good)
Now, to existing websites. How do you keep things easy for users?
Audit Your Website
First, we need to acknowledge that a thorough audit analyzes every facet of your website. It can be very extensive and detailed, which can be TMI (too much information) if your biz/org is small and you can't afford to hire an expert to "fix" what's not working.
However, if you have the internal resources to analyze your website, here's a good template from Linchpin Chicago.
If not, try putting yourself in your prospects' or customers' shoes and pretend you know nothing about your biz/organization. Conscript some friends, employees, or family members to help answer these questions:
Is the site mobile-friendly and responsive?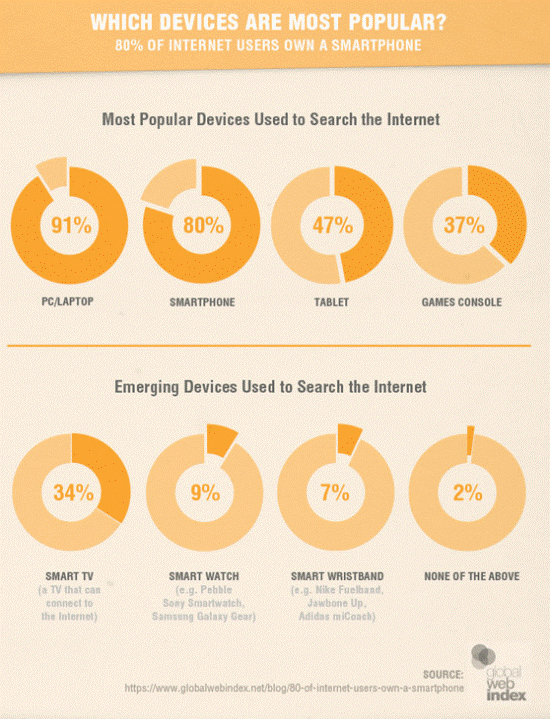 How quickly does the site load on different devices?
39% of people will stop engaging with a website if images won't load or take too long to load. (Adobe)
Read: "How slow is too slow in 2016? – WebdesignerDepot.com
What's your first impression of the homepage? Is it attractive? Does it look professional? Is it visually cluttered or easy on the eyes?
Given 15 minutes to consume content, two-thirds of people would rather read something beautifully designed than something plain. (Adobe)
Is there unnecessary or distracting content or visuals on the home page?
Is the brand identity consistent throughout the site? Is it consistent with other marketing collateral?
Give testers specific things to find and ask: Was the information easy to find?
Do the main menu items represent the most important products, services, etc.? Are they included in every page?
47% of website visitors check out a company's products/services page before looking at any other sections of the site. (KoMarketing)
Do all the hyperlinks work?
Is there a search bar?
How many drop-down menu items are there? (Keep it less than four.)
Is there Flash content on the site? (Get rid of it – it slows down your site and can bring security issues.)
Is the content well written, professional, and focused on benefits, not features?
Does the site contain content that demonstrates your biz/org's expertise?
Is the font size and color easy to read?
Read: "Use legible font sizes," Varvy.com
Are there spelling, typo, or grammatical errors in the content?
Does the site include well-positioned, professional photo images?
Read: "Image File Types: Top 5 Types Of Picture Formats," 1stWebDesigner
Are there clear calls-to-action?
Are social media icons visible?
Is there a "Contact" page?
51% of people think "thorough contact information" is the most important element missing from many company websites. (KoMarketing)
Read: "12 of the Best 'Contact Us' Page Examples You'll Want to Copy," HubSpot
Does the "About" page include the "real" people behind your biz/org?
Read: "12 of the Best About Us Pages on the Internet," BlogTyrant
Based on the outcome of your audit, make the necessary revisions. If it turns out that your site's design and/or layout needs a complete overhaul, you may want to start fresh. I know, it's a pain, but if it's going to produce a more professional site that's easier for your prospects and customers to use, it will pay off.
For more detailed back-end information about your site, use this FREE tool, SEOptimer.
Remember, your website is your most precious marketing real estate. Of course, there are many factors that go into making it the best it can be. Making it attractive, informative, and easy to use, is a good start.