Don't Fall Behind Your eCommerce Competitors This Year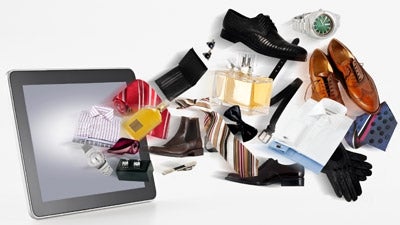 I recently spoke with one of our new customers recently who has been paying for an eCommerce website for two years and hasn't sold one thing. That's right, NOT A THING!
You can imagine how surprised I was to hear that and how frustrated I was for them. Of course, my emotions can't even compare to the business owner's. I don't know how he maintained his sanity after the sixth month without any sales.
I would have given up a long time ago, but that goes to show how determined and dedicated small business owners are when it comes to their online success. Amazing.
To make matters even less encouraging, I recently read an article on eMarketer that said worldwide ecommerce sales are expected to grow by 20% in 2014. I know that sounds good for this customer, but what if his site doesn't improve in ranking and authority?
He won't be able to take advantage of this increase.
Instead, while his competitors continue to grow by publishing fresh, relevant website content that consistently engages their audience via comments, social media, and email marketing, he'll be left behind. There's a silver lining in all this though.
He can use informative, educational content to differentiate his business from his eCommerce competitors and make his business much more valuable to his customers than by being a vendor alone. He's now a knowledge outlet.
The article goes on to say that North America—which includes only the US and Canada—will remain the leading region in B2C eCommerce sales share in 2014, accounting for around one-third of the dollars spent on digital purchases worldwide.
eMarketer now expects Asia-Pacific to become the leading region for eCommerce sales in 2015, so all you Bigcommerce users in Australia and elsewhere in that region, take heed! All of these statistics mean that there is a lot of opportunity out there for this customer, as well as all of our other eCommerce customers, to close out 2014 with some great results, but you'd better get to work on your content marketing now!
What marketing strategies and tactics will you be using for the rest of the year and beyond that will ensure you don't fall behind your competitors? Please leave a comment!
This article was originally published by BoostSuite
Published: August 28, 2014
1897 Views