There are a lot of logistics and analysis that go into creation of a new business, but it's essential not to ignore the online component from the very beginning.
The ultimate tool that can make your startup successful is a modern, well-thought website that converts its guests into clients. Your website is an online point of reference that tells clients all they need to know about you and your products and offers quick and convenient ways of benefiting from what you offer. To get high revenues from your website you should carefully think of how to make your website high-converting.
What is conversion rate? Why is it important?
Conversion rate is the proportion of visitors that take the action that you want them to take on your website. For example, let's imagine that you sell tools and equipment on your website. All people that visit your website are 100%. Then, conversion rate equals to the percentage of people that did actually buy some tools from you after visiting your site.
Conversion is not only about sales. If you do not sell products directly on your website, then your conversion type is lead generation. It's measured in the number of people who signed up for your newsletter or followed you in social networks.
What Do You Need for a Startup Website?
Here are some tips that you should follow to make you startup website popular and high-converting:
Modern Design
Your website design should reflect upon the latest web design trends and make use of visual effects, such as Parallax, LazyLoad, hover animation, etc. Read about Web Design Trends of 2017, check out best templates on the market, for example, Bestsellers by TemplateMonster and have a clear vision of what you need.
Extended Functionality
Usability, i.e. user's convenience on the website, should be your paramount concern. This is what makes visitors come back. Use additional plugins and extensions available on the Internet to boost the functionality of your website.
For example, add live search, product filters, appointment booking plugins, timetables, interactive schedules and much more to let people successfully interact with you online.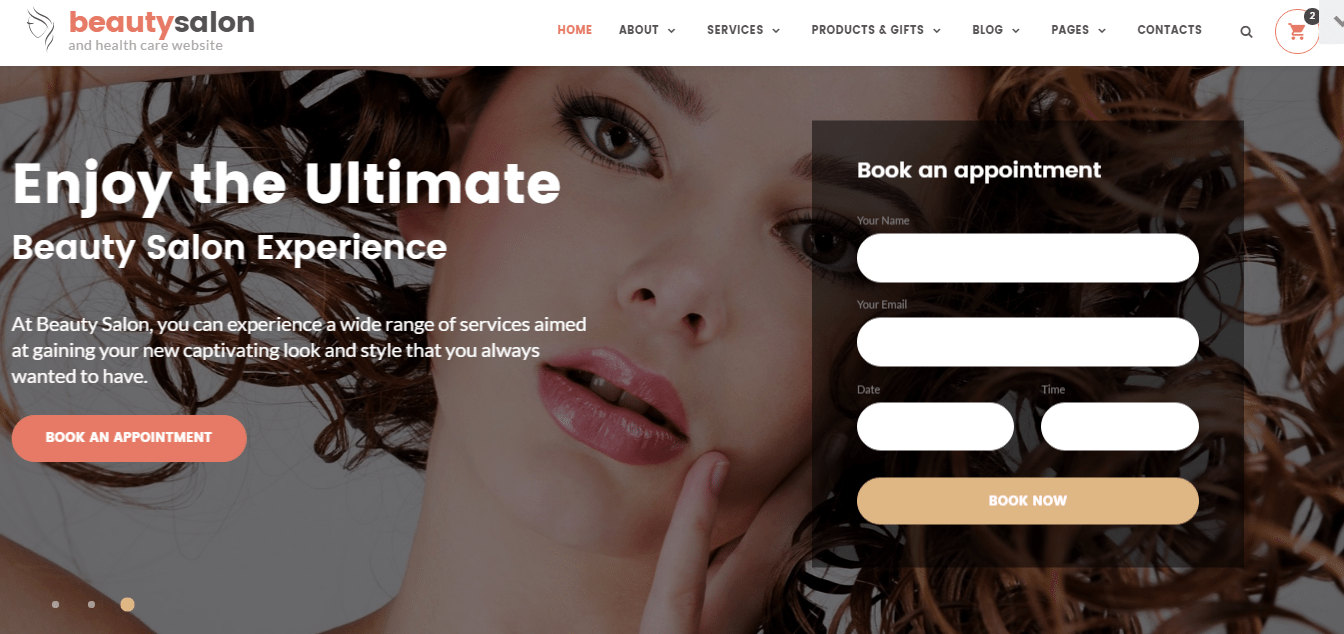 Smart CTA Buttons
Call to action buttons show visitors where to click to get what you offer. They are the element that directly influences income, so they are worth careful consideration and A/B testing. Experiment with CTA buttons position, animation and wording and see what works best for you.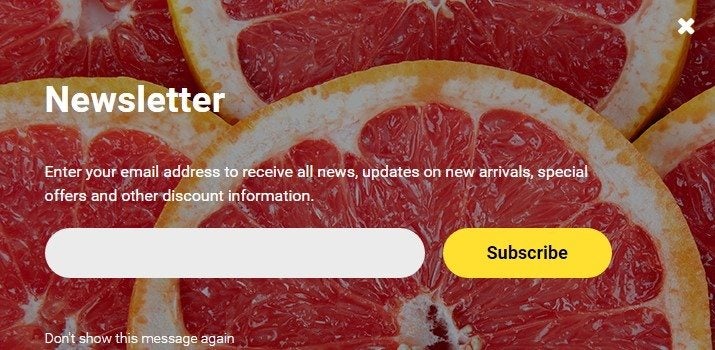 Persuasive Trust Signals
As a startup, your business is not known to people. You need to win over their hearts and persuade them that they can trust you. For this you need to include the full array of trust signals to your website. You'll need to include the following elements to your website:
Information about you and your team (don't forget your photos);
Your physical location (Google map, full address, opening hours);
Testimonials and reviews of what you offer;
Social proof (the more people follow you in social networks, the more people trust you);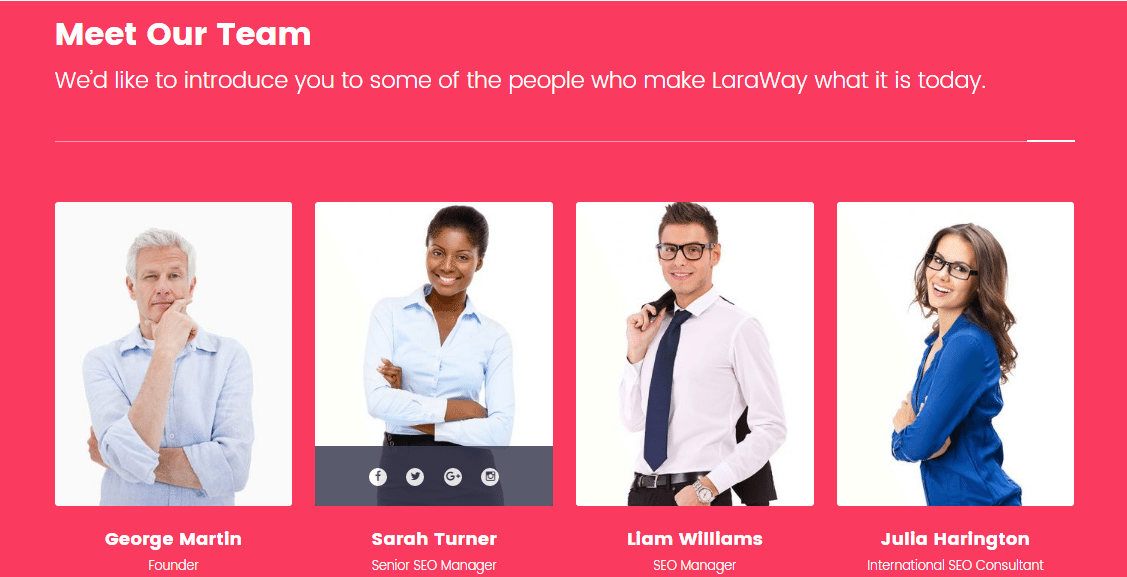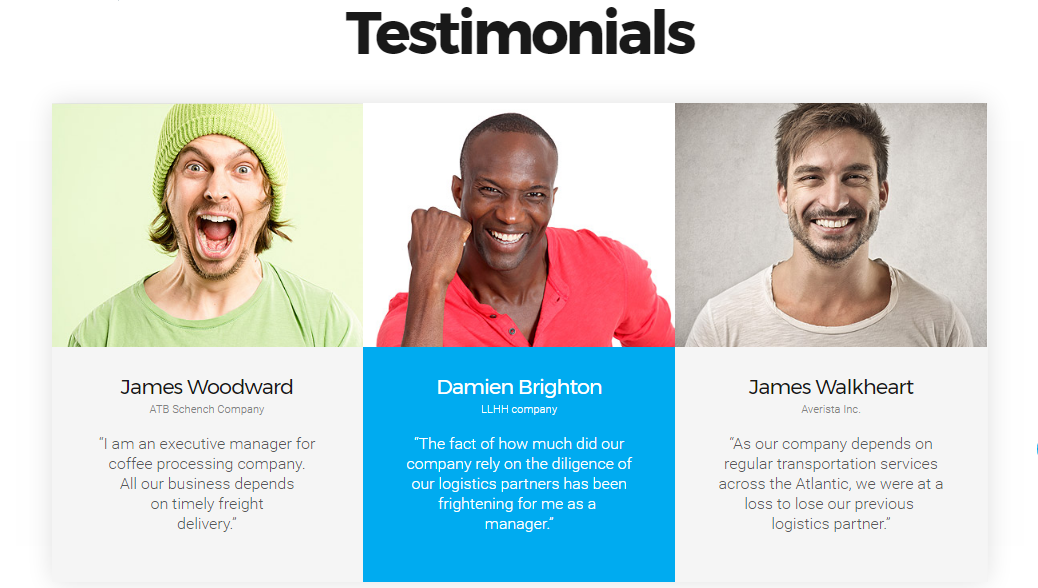 Streamlined Navigation
Navigation is one of the most important elements of any website. This is the map of your website, and it should lead the site guests right where they need in a couple of clicks. Give every page a speaking name, so that it is clear what it's about. Make sure that your submenus stand under the right menus.
If you have a lot to cover in your main navigation, a smart modern solution is MegaMenu, a drop-down interface that shows all the navigation options in one large mega-panel. See an example below: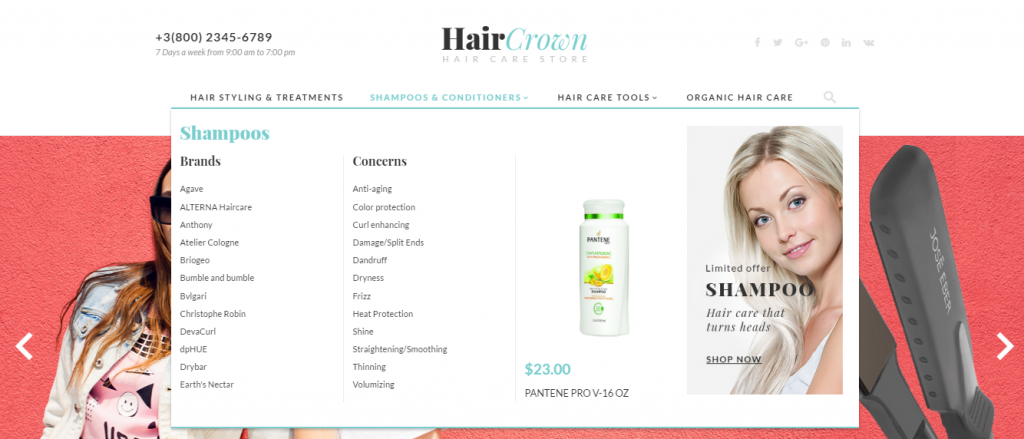 Conclusions
To have a high-converting startup website, you need it to have modern top-notch design and offer additional functionality that boosts usability of your website. Moreover, you need to thinks carefully about your CTA buttons and website navigation, as well as provide all the information about your business to win trust of the site guests.
Believe me, all this is not rocket science and is worth considering at the early stages of website creation.
I wish you good luck with you startup. Let it grow big and popular, as it's worth it!
Author: Allison Reed is an independent contributor to web design resources. She loves exploring, analyzing and creating worthy material related to web design.