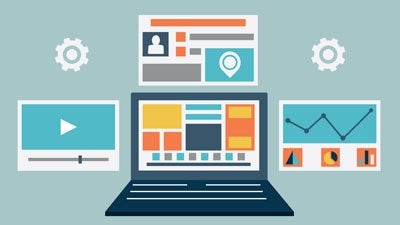 The technological world has been advancing with leaps and bounds and website personalization is a crucial turning point for any business. Personalization, in this regard, is not only concerned with new content that can drive web sales successfully, but creating an entirely dynamic experience through highly personalized content that engages the audiences enough to quickly gain conversions, dramatically shortening the sales cycle.
The recent advances in the field have now made it possible for almost any marketer to successfully deploy personalized web content, which makes generic content an outdated trend. When a business offers a personalized experience, it makes the visitors stick around and explore your website longer, download offers more than before, and ultimately, buy more products.
The Relationship Between Personalized Content and Greater Engagement
When you want to get the maximum benefits from your personalized content, the targeted emails that you use for marketing and the on-page content should always be used in unison. This will ensure that your customers will only see the offer that leads them to their purchase.
You need to concentrate just the right amount at the time when your content is being created instead of trying to take a broader approach. The persona of the buyer should be intelligently used to determine the type and style of content your website will need and how much of content will be required to achieve success.
You have various options at your disposal that you can utilize to create engaging and personalized website experiences:
Home page content
Cross-selling based on relevant complementary products
Product level recommendations
While your experience relies on the above mentioned areas, the real-time content you produce should be based on the browsing behavior of an individual, for example:
What have they purchased previously
The products they have viewed and browsed
The products that are present in their shopping carts
Products they abandoned
When you start paying attention to these details, the rest of the personalization process becomes much easier. The segment dynamic content on your website should also be considered and paid specific attention to since it also goes by a few rules.
Demographic and Psychographic Segmentation
This consists of the characteristics of the individual in question, including their name, email, phone numbers and relevant psychographic segmentation information that may be at your disposal.
This refers to the responses of the marketing emails or the actions that your clients take on your website and will help you in understanding the interests of the person or what place they possess in the buying cycle.
Products and Services Previously Purchased
This is important because using data from the past sales can help you cross-sell or up-sell all relevant services and products.
Psychographics and Preferences
This area will consider the interests, opinions, and general attitudes toward the products of your prospects.
Personalized content is only worth investing time in as long as you understand, research, and use all the insights gained from your visitors along with the leads they have managed to leave behind on your website. Using highly personalized experiences will allow you the chance to connect and communicate with your potential clients on an in-depth level and as a result, you get a much better user experience design and a significantly higher conversion rate.
Here are some examples of the excellent personalization software available to help you streamline your ecommerce business:
For hundreds and hundreds of website personalization tools and software, you can check out BTBuckets, which is a free personalization and on-site behavior targeting tool. The business offers several helpful tools that can bring your website back on its track.
For efficient targeting tools and relevant marketing techniques, Personyze is another business that offers software and insights about your website's audiences that you can use to enhance sales. For any business, regardless of size and scale, the website plays a crucial role, and if yours isn't helping your business grow, it needs a revamp.
Barilliance is a website personalization technology provider that offers products which can enable eCommerce websites to increase their conversion rates and revenues.