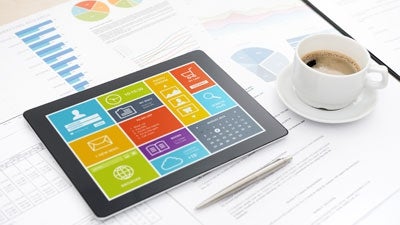 A high bounce rate on a business website is a clear indicator that the site needs to be redesigned. A business that can't keep its leads on a page long enough to convert them is in trouble. After all, the primary goal of all business website owners is to turn site visitors into paying customers. It is a difficult task, too, considering that, according to at least one
study
, you have a maximum of 15 seconds to grab and keep the visitor's attention once they reach your site. Luckily, a bounce rate can be reduced with a few easy fixes.
The most important aspect of your site to focus on is the user experience or UX. That is why responsive web design is so important for each user interface. As part of your effort to improve the user experience, you want to look for ways that make it easy for visitors to find their way around your site.
Here are 7 surprisingly simple tweaks you can make to your site that can help boost your conversion rates.
The headline is the point where the stakes are the highest, and it will go far in determining how long a visitor stays on your site. The handful of words that make up a headline or title are what the reader will use to determine whether or not the rest of the content is worth reading.
Catchy headlines and titles are a good start, but they are not enough. They also need to be actionable and specific to the purpose of the landing page. Just as with all of your site content, there should also be a focus on creating a clear value proposition.
When it makes sense, use headlines and titles to highlight your business strengths and answer the question "why should I buy from you?" Here are a few additional tips for writing killer conversion creating headlines.
Present a problem, and then solve it with helpful information: "6 Steps to Lowering Your Cholesterol in 30 Days."

Increase your product legitimacy with an 'endorsement' headline: "Why Physicians Swear by Our New Arthritis Treatment."

Utilize strong words that elicit emotion, such as 'surprising,' 'shocking' and 'powerful.'
Clear Information on Homepage
One of the most common reasons a business has a high bounce rate is visitor confusion. Homepage content needs to be clear and unambiguous. Site visitors need to know why they are there, and exactly how your product or service can benefit them.
Visitor confusion isn't exclusive to just the homepage either. Your call-to-action (CTA) must be prominent, direct, and include specific information about the problem, and how your product or service will help solve it for the consumer.
Use color to make CTA buttons stand out. When the webpage and call to action buttons blend, there is no visual urgency, and the user often has to search for it. For example, a simple switch to red boosted the conversion rate for one business by
21%
.
When you add additional navigation buttons to the top of your site pages, you eliminate navigation confusion and improve the user experience immeasurably. Ease of navigation is critical to conversion because it keeps visitors on your site longer, which increases the odds that a lead will become a paying customer.
Ask for and add testimonials from satisfied clients to your site. Social proof gives a business legitimacy because the reviews come directly from your customers. The reassurance that others believe in your product or service gives potential leads a reason to believe in you, too.
When site visitors have questions, they want immediate answers. They don't want to dig through FAQs or wait for an email reply to a question. When a business adds chat as a support mechanism, the results can be astonishing. A perfect example can be found with Intuit. When they added a chat option to various web pages, they saw an increase in conversion rates on each one. After adding chat to their checkout process, the average value of each order increased by 43%, and the company saw a 20% conversion increase overall. Chat on their product comparison page increased their sales by a remarkable
211%
.
The importance of an improved conversion rate and decreased bounce rate cannot be overstated. Conversions are critical to the health of any business that engages in e-commerce. Fortunately, as evidenced by the natural tips listed here, increasing your website's conversion rate doesn't have to be a labor intensive endeavor.
Author: Beata Green is Managing Director of HeadChannel Ltd., London based bespoke software development company. She is responsible for overall strategic direction and overseeing the company's continuing growth, building closer client relationships and maintaining best working practices. She enjoys brisk country walks with her red fox Labrador and then relaxing in front of a TV crime drama with a glass of red wine.
Published: January 5, 2015
3598 Views