5 Ways to Get More Traffic to Your eCommerce Store Blog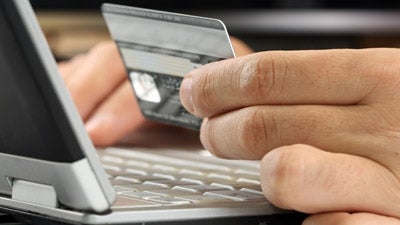 If you're an online merchant selling your goods through an eCommerce website, then one of the best ways to attract more traffic (visitors) to your store is through blogging.
Most of the major eCommerce website providers give their customers the ability to create a blog utilizing their own blogging interfaces, or you can easily integrate a third party blog like WordPress or Blogger.
Let's think about why blogging is so important for an eCommerce website for just a minute.
When a prospective customer does research about the products you provide through your store, they typically use social networks, search engines, or informational websites to find the information they're looking for. They conduct their research using words based on their current problems, not your brand names.
Currently there is a certain set of information about your products and services (and the problems you can solve) online. Much of this information is likely provided by your competitors or other websites with their own agendas. If your prospective customers find these websites first they are highly likely to engage and shop with these companies and stop their research process.
If your business isn't generating a steady flow of online marketing results today, then this is exactly what is happening.
If you want to get more traffic to your e-commerce website store blog, follow these 5 simple tips:
You have a targeted audience even though you might just be starting to blog. They are the people you are trying to solve problems for using your awesome content and products. They're waiting for your content, you just have to provide it! (Field of Dreams reference anyone?)
In order to build your engaged audience, you have to set some expectations on how often you'll be publishing content to your blog. My suggestion if you're just getting started is to publish one blog post a week. If you can increase the frequency to 2 or more, even better, but don't rush it. Make sure your articles have context, substance, and relevancy.
Make sure you publish your posts on the same day(s) of the week, every week. This way you get in a rhythm and your audience knows when to expect new content. Use
images
and a strong
call-to-action
in every post to increase conversions.
2. Target the right "sweet spot" keywords
Before you even begin writing a blog article, you should first determine which keyword or keyphrase you're going to use to optimize it with.
The target keyword should be relevant to the article content and should be in what I like to call your opportunity "sweet spot". It should have some demand amongst searchers, but shouldn't be too competitive. This gives you the best chance of ranking on page one of the search results for a well-optimized article.
This one is slightly more difficult but very important.
Your website has some authority
, and you must continually build upon it in order to really see see more traffic to your blog and store.
Here's how you build your authority:
Follow step #1 and publish articles regularly to your blog on topics that interest and engage your target audience. This adds more relevant content to your site and increases its size. We know there's an inflection point for Google that says websites with 400+ pages are in the best authoritative positions.
Build your relevant inbound links. This one is easier said than done. Luckily you have a co-marketing tool like BoostSuite that connects you with other marketers to easily build your inbound links. Otherwise you'd have to do this process manually, which is extremely tedious and time-consuming. Be sure not to use spammy link farms or you'll be penalized by the search engines.
4. Promote the content via social media and email newsletters
Once you start getting more traffic by posting regular blog posts using your sweet spot keywords, you'll have the opportunity to further promote your content through your social media outlets and email newsletters.
Make sure you create social media accounts for the networks that your audience frequents: Facebook, Twitter, LinkedIn, Google+, Instagram, and Pinterest to name a few. Use a tool like
Hootsuite
to add all of your accounts, schedule posts in advance, and monitor what's going amongst your followers and who you follow. Publish to your accounts regularly and link back to your articles.
Include links to your articles in your email newsletter too. Use a tool like
MailChimp
or
Constant Contact
to get started. Review your analytics and choose your three most popular articles from the past month (you might only have 3 and that's ok). Add the headlines, short blurbs, and links to the full blog posts. Send the newsletter at least once a month on the same day and time.
This will make sure all your subscribers see your best articles in their social feeds and inboxes. They'll then be able to easily share your content with their audiences, earning you more traffic.
5. Add link to your blog in your email signature
This is one of the easiest things you can do to increase your blog traffic.
You're sending emails everyday to customers, partners, vendors, friends and family everyday. You might as well let these folks know that 1) you have a blog and 2) they can go there for helpful information.
Use some helpful text that shows you're offering valuable, free information. For example, if you have a food blog say something like, "For the latest healthy cooking tips and ideas, check out my blog!" Don't just add a link that says "blog" as that doesn't tell the reader what they'll get in return for visiting and reading.
Try these 5 items if you want more traffic to your e-commerce store blog before going with an expensive, ineffective tool like Google Adwords. You can also
sign up for BoostSuite for free
and be part of the co-marketing revolution! You've got all the tools and resources you need to be a successful content marketer, now get out there an show the world how awesome your business is!
This article was originally published by BoostSuite
Published: April 1, 2014
2119 Views