If you're like most people, you likely have gone shopping with a grocery list a few times in your life. But how many times have you gone home with only those items in your cart? Perhaps you were a little hungry and the store had a sale on your favorite snack, or they had a buy-one-get-one deal on a new product.
If this has happened to you, you've been upsold and cross-sold.
When you're starting an ecommerce business, upselling and cross-selling are the top strategies to increase sales conversions for ecommerce businesses. Upselling involves offering a better version of an item, like getting a chocolate-dipped waffle cone instead of a vanilla cone. Cross-selling is suggesting related items to a purchase, like adding sprinkles and chocolate syrup on top.
These sales strategies have been around for a long time because they are highly effective. Here are five ways you can implement them into your ecommerce website.
Identify Related Products
Tracking items that are frequently purchased together will allow you to suggest logical options for cross-sells. Offering related items has helped Amazon increase their sales by 30%, and cross-selling has been proven to increase ecommerce sales by upwards of 10% on average. This type of strategy works really well for most physical products as well as product-service combinations.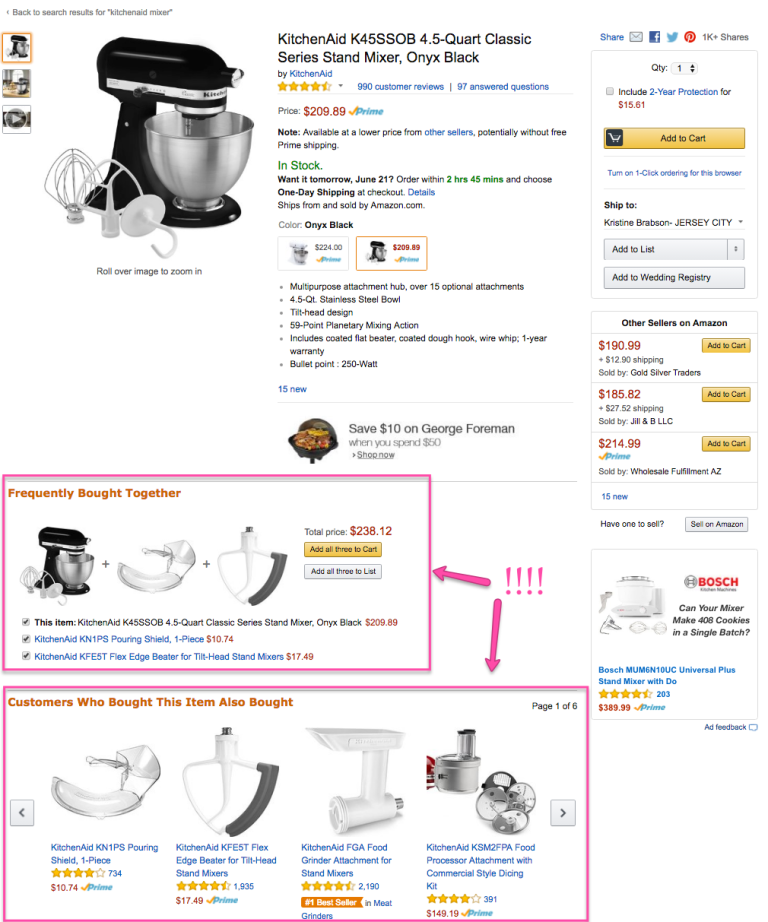 Make sure that your purchase suggestions make sense; if your site offers a variety of items, you will need to create logical pairings. Thankfully, the power of Google Analytics makes this possible by tracking customer trends and providing data from previous orders that included multiple items.
Use a Recommendation Algorithm
The world "algorithm" strikes fear into many not-so-tech-savvy people's hearts, as it sounds like a complicated math equation with complex programming required. Online retailers use algorithms all the time to optimize and personalize webpages for customers, and thanks to upselling and cross-selling apps, incorporating this system into your ecommerce site is quite simple.
Algorithm apps will automatically track each visitor on your webpage and base recommendations off of that customer's actions and in-cart items. Some apps let you create these recommendations yourself and put control in your hands. Others create personalized emails with purchase recommendations based on previous orders. (Email can be a highly effective channel to promote a product for boosted sales.)
Such algorithms are built into most present-day ecommerce platforms in the form of plugins and extensions. For example, Conversio is a Shopify app that uses commonly opened emails like purchase receipts or abandoned cart warnings to offer special deals and product recommendations to already engaged customers.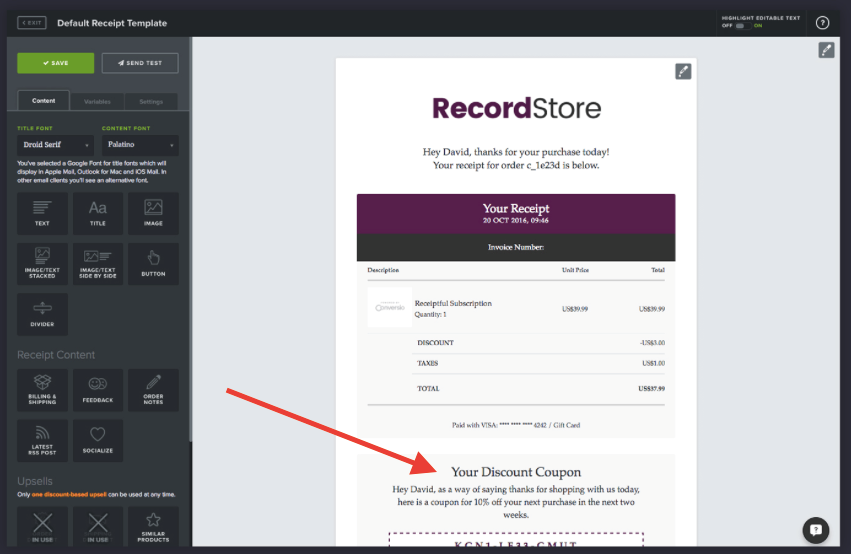 Profile Customers and Personalize
Doesn't it feel great to be greeted by name when you walk into your local coffee shop? Maybe they even know you well enough to remember your usual order, too. This type of acknowledgment makes you feel special and cared for, and it definitely increases your loyalty to the business. The same principle applies to online businesses as well. According a study conducted by Accenture, 56% of customers will buy from a retailer if they remember their name. 58% will buy if they are offered recommendations based on past purchases.
Creating customer personas and profiles can make a huge difference in sales by establishing loyalty and encouraging repeat purchases. Your business can use this information to record browsing behavior, content consumption and previous purchases, allowing you to determine what they would likely be interested in for the future.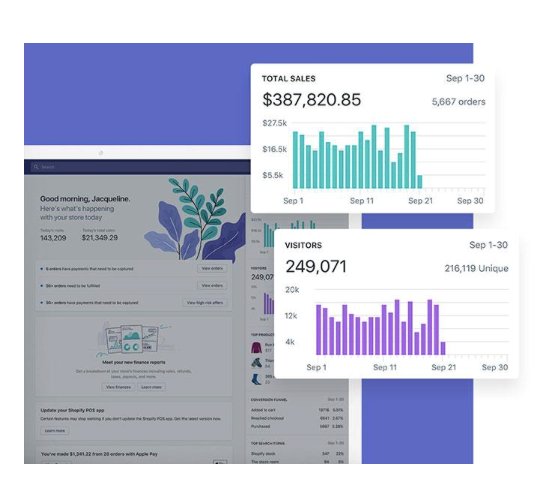 Offer Bundle Discounts
An easy way to cross-sell items is by offering bundle deals by offering discounted prices for multiple purchases. This increases the value for customers, making them more likely to purchase more items than they originally intended; after all, who doesn't love a good deal?
Creating this sense of value not only incentivizes your customer to purchase more, it also makes them aware of items you sell they may not have known about. For example, customers are likely searching for coffee beans or accessories on Stumptown Coffee's website. However, they offer a special bundle deal of coffee and chocolate, a product that some customers may not even realize the coffee roasters sell.

Upsell with Warrantees
Upselling an item doesn't necessarily require an entirely new item suggestion. Since upselling means that your customer is invited to upgrade their purchase, recommending a warranty or protection program is an example of a profitable upsell. Offering a product replacement or repair guarantee can increase sales by over 300% as it boosts customer confidence and likelihood of purchase when they know issues can be easily resolved.
Offering a warrantee on an item is a great example of an upsell that does not include a physical product, which means that it costs your business nothing upfront. Of course, be sure that your business can fulfill its obligations with each warranty and have a system in place that allows customers to contact you if the item needs repair.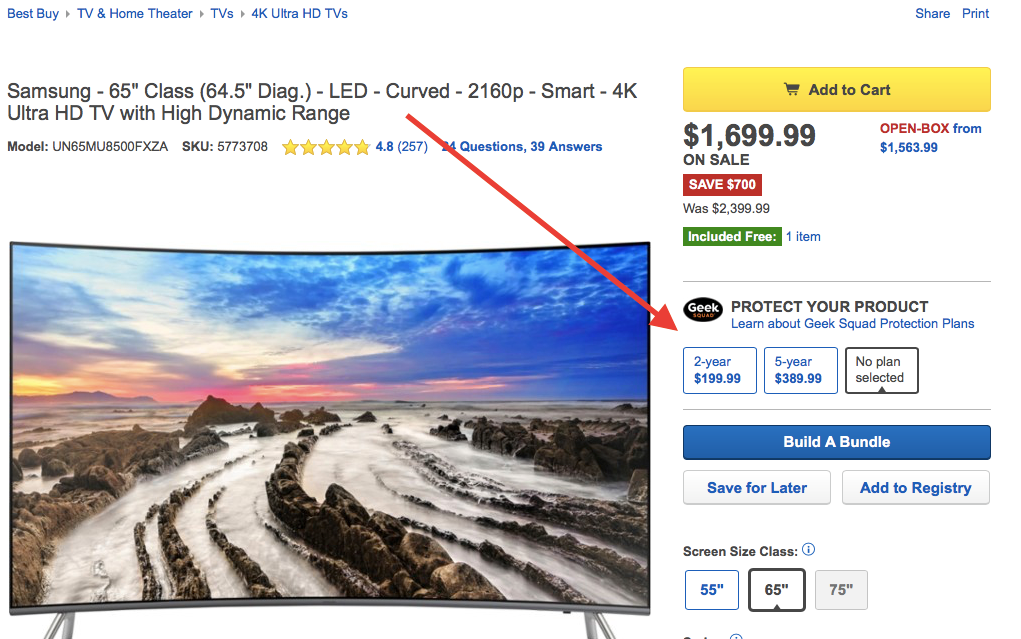 In Conclusion
Upselling or cross-selling is really a simple task, since the customer in question is already engaged with you and has finalized a purchase. The key is to know how to do it strategically by studying market-wide consumer behavior and popular purchases. Consumers will appreciate the value your options provide, and this appreciation will no doubt lead to increased revenue.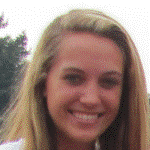 Author: Lori Wagoner is a marketing researcher, content creator and strategist who works with small businesses and organizations to help them gain online visibility. Feel free to strike up a conversation on Twitter @loridwagoner.