Gone are the days you looked up local businesses in the Yellow Pages. While phone books are vital to some extent, it's not enough to have a listing in the phonebook if businesses plan to hit their projected revenue goals, and you cannot substitute a Facebook Fan page for a website.
What makes a successful website, and what does it do for you? A working website is a fully functioning and, in some cases, interactive site that provides key information about your business. Customers find the solutions to whatever problems they may be searching for in a search engine, like Google. In short, a website helps the customer seek out specific services or products offered by the business through the web.
For example, if you're a landscaping business, you will want to showcase your artisanal landscaping skills through a Gallery and Services tab. In addition, providing compelling satisfied customer testimonials with a social button to the Pinterest or Instagram page is a great way to show-off a landscaped yards done by the company.
Here are five reasons every SMB like yours—even bigger businesses—need a website.
Attract Your Core Customers
Build a website that will attract a customer base most likely to purchase your brand, services, or product. According to a study done by AdWeek, 81% of shoppers research before buying. The decision process begins and ends with the website, and it helps customer compare, learn, and familiarize themselves before buying.
Because Your Competition Has a Site
Competitors will take any opportunity to win your potential customers. SMBs without websites lose potentials sales and lose visibility to their customer base. If you're unsure what to include on the company website, take a look at your competitor's site through a competitive analysis tool. There are several tools on the market, and they are designed to analyze marketing strategies, traffic sources, keywords, and other metric data.
A Place for Illustrating Services, Skills, & Products
All businesses wants to demonstrate their services, skills, or work.  Why does your company stand out? A website is a great place to industry specific knowledge, highlight accomplishments, big projects, business news, mergers, customer testimonials, and community engagement.
Building your content on your site is also beneficial for SEO rankings. Businesses can control their rankings when they employ techniques, such as blogging or creating a Google+ page, which helps with search rankings in Google.
24/7 Sales Channel
A successful small business may employ a sales force to help increase their revenue and pitch the products or services to potential clients. A website is another marketing and sales channel many businesses can leverage to their advantage.
SMBs can use the clout of a website to continuously sell. With the uptick of customers now researching businesses online, many are by-passing the traditional salesmen and heading right for the website. Including informative content with industry-specific keywords will empower your business to close the deal without a face-to-face interaction.
Improve Rankings
A business website is continually page-ranked, based on keywords and algorithm changes to search engines. Websites make it easier for potential customers to find you, and when you have a site that has been around for a while, the longevity can boost you to top search results, such as page one of Google. According to Marziah Karch, a Google Expert in Search Engine Optimization, there are several steps that can help with rankings for a website. With help from a marketing team and a social media presence, a SMB website can easily boost sales and reputation.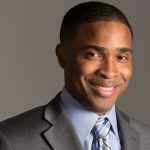 Author: Donald Williams is the principal and writer for Galaxy Custom Printing in Atlanta. Galaxy Custom Printing uses only the best printers and high-quality materials for printing marketing and promotional collateral. Galaxy also has an in-house design team to assist clients with branding, digital, and graphic needs.
Twitter: https://twitter.com/galaxycusprint
Facebook: https://www.facebook.com/galaxycustomprinting/
Site: http://www.galaxycustomprinting.com/