Small businesses need to have an SEO friendly website in order to stay competitive and profitable. An SEO optimized website will increase traffic, brand awareness and site usability. It also is very cost effective and will drastically increase your ROI. However, many small companies are unaware of how the following five common SEO mistakes can harm their business's success.
Using a Free Domain
As a website gradually accrues more inbound links, the search engine ranking will naturally rise. However, if you are using a free service and have a subdomain, none of those rankings matter to your specific page. Everything will be done in relation to the main domain. It's incredibly important that you have a dedicated domain name just for your business. In addition to this, free domains offer limited social media functioning, such as being able to connect to a platform.
Too Much Focus on Blog
One of the common mistakes that business make when setting up their website is to focus too much attention on their blog. Popular platforms like WordPress are useful to build brand awareness and customer loyalty through meaningful content. However, content cannot replace a well-designed and properly categorized website. In fact, websites need to visually appealing and easy to navigate. Otherwise, conversion rates will drop. Website content should be regularly updated with relevant and helpful information. However, equal focus should be given to constant monitoring and adjustment of the website in order to be commercially effective.
Related Article: An Introduction to SEO and SMM for Small Business Owners
Mobile-Unfriendly
Google uses well-known algorithms to rank their search results. However, Google is now paying more attention to mobile-friendly search factors. That is, Google's new search algorithm now evaluates websites based on their level of mobile user friendliness. For example, Google's search algorithm now assesses the accessibility and readability of websites for smartphone users. Also, mobile-friendly websites should use vertical scrolling and have links appropriately placed for mobile phone users.
Lack of SEO Marketing Strategy
According to Forbes, many businesses mistakenly assume that a website will automatically attract visitors. However, every website needs its own customized business plan and marketing strategy. The niche market and customer demographics should be kept in mind when making the ecommerce business plan. In addition to this, marketing plans must be operated in conjunction with e-commerce analytic programs, such as Google Analytics. There are also many excellent online SEO tools available for small business to use free of charge. Small businesses should regularly evaluate competitor websites with SEO tools to analyze why they are so successful.
Failing to Localize
Sometimes industry experts or large technology companies don't have all the answers. In fact, small business should have a local SEO strategy that will meet their specific needs. For example, a local company can help you reach clients both nationally and locally. Working with SEO experts can help you quickly and easily craft a marketing plan that will work for your business. Ranking locally is important for most small businesses.
To recap, small businesses cannot afford to make common SEO mistakes. It is also important to have a solid SEO marketing strategy and focus on optimizing local SEO search engine results.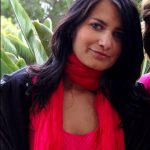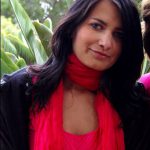 Author: Anita Ginsburg is a freelance writer from Denver, CO. She enjoys writing about business, education, home and family. Anita believes it's important to work with a St. Louis SEO company to improve the ranking of your website.