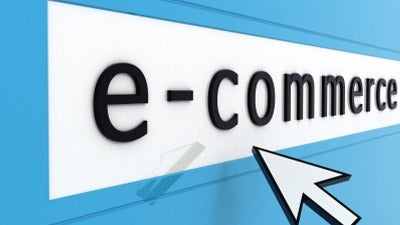 The Internet has created a new world with seeming infinite potential for commercial endeavors. However, business models for ecommerce differ from traditional practices. Five
ecommerce companies
, though, have hit upon winning practices that can serve as role models for new startups and established businesses alike.
Zappos' concept revolves around
creating happiness
. Their easily-navigable site features legions of products that can be delivered the next day or for free in a few days. Their return policy is customer-friendly, with free shipping and a full year to return unworn merchandise. Likewise, dissatisfied customers can't stay angry when a call center worker is chirping in their ears about how far they'll go to ensure happiness.
Hiring practices ensure chipper employees. After a four-week training period, new employees are offered a bonus to leave. The ones who stay are the ones who truly believe in the
Zappos philosophy
. This commitment comes through to the customers, making Zappos a leader in ecommerce.
Priceline
hit upon a gimmick that worked out for them, the "name your price" concept. The site suggests possible low prices that travel vendors might accept for their services, be it a hotel stay, flight or car rental. Customers can choose to bid the recommended price or go lower. Vendors then choose whether or not to accept the low price.
Priceline's model works because the concept of choosing how much to pay is intriguing. Likewise, Priceline follows through in their customer service, making email recommendations for solving unsuccessful bids.
Etsy provides a platform to connect buyers with that one coveted or even custom product they can find nowhere else.
Etsy
aggregates the business, ending up with more transactions than a business selling just one in-demand product.
The Internet offers unlimited access to these one-on-one transactions, but customers also know the products themselves are limited. Therefore, they are motivated to buy quickly. Etsy is a role model of the "long tail" business model, or selling many unique, limited items.
Kayak's business model revolves around the assurance customers receive of getting the best price for travel products.
Kayak
lists deals from around the web, showing customers different options for flights, accommodation, transportation and vacation packages.
The site also allows users to customize according to preferences such as airline or flying times. Kayak's business model works not only because its site is fast and user-friendly, but also because customers like the security of knowing their travel choice isn't featured at a cheaper price elsewhere.
Woot
has a simple plan: Each day they offer a different deal. Every day they offer a limited amount of a product at bargain pricing. While the "one day, one deal" model also serves sites like Groupon and LivingSocial, Woot stays ahead of the pack. Their site now features not just a single deal, but numerous deals for home, sport and even wine.
They email subscribers every day with high-interest flyers that include a pair of monkeys bickering. The monkey are a big hit, as are the polls and commentary sections on their webpage. Woot is a role model in customer engagement.
Jason Kane is a blogger for Webgistix.com, a leader in eCommerce order fulfillment. When he's not analyzing the latest trends, Jason enjoys supporting the eCommerce world with some online shopping and plenty of online gaming.
Published: December 17, 2013
3256 Views