3 Ways for a Cost-Effective eCommerce Development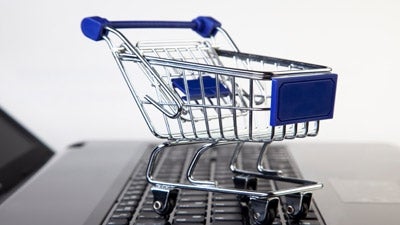 If you've ever tried building an eCommerce website, you probably know how expensive and elaborate the process can be.
That said, eCommerce websites can give your business an amazing potential by opening a digital storefront.
Much of the time that goes into constructing an eCommerce website is in the development phase. Here are a few reasons why the process is expensive, as well as tips on what you can do to be cost-effective.
1. Choose scalable hosting.
This is usually a killer. There are plenty of reasons why hosting can be expensive. Some online stores have thousands of products and therefore need a huge amount of space for product databases. Security levels can also add to the cost.
There are all kinds of competitive hosting solutions out there but as a general rule of thumb, start with the cheapest plan offered. Most of the time you won't need all that space from the get go, not until you get more products uploaded. And almost all servers are scalable, so you can usually add more space and data on the fly. If they can't do this for you, then you most likely picked the wrong hosting company, so be sure to double check!
Another way to save money when figuring out a host is to use pre-packaged deals. For example, an eCommerce platform like
BigCommerce
includes hosting as part of their proprietary software offering. If your site doesn't need advanced functionality, these types of platforms are a good option.
2. Keep your developer from sweating the small stuff.
ECommerce websites can take a while to construct. There's a lot more going on in the back-end versus a non-commerce website. Your developer has to worry about privacy, security, as well as making sure things like cross-sells, up-sells, inventory, shipping, payment and other associated features work. This can add many hours of time to a project.
Inputing product categories, descriptions, images and such demands a lot of time. To save some money, consider learning how to manage the back-end software running your site in your free time. You can probably even have your developer sit down and show you how to use the software.
Once you understand how it operates, you can add products and their details on your own. This is a part of the process once there's a solid environment to work in. This is actually really nice for the developer since they can spend the time you are paying them on more productive tasks like making sure your system is properly set up,
optimizing technical SEO
, and adding the features and functionality you need.
Most eCommerce platforms are built to allow a user to add products without any real coding knowledge. Having your developer do something that is rudimentary (to them) is a waste of time and money. Your money is better spent on them tackling the tougher development tasks.
3. Plan your site around a strategy before you start development.
This one is more of a combination of things that can cost both valuable time and money. Ultimately, the main thing to consider is to have a real plan going into the project. An eCommerce site can be a massive and unwieldy undertaking if not properly planned out.
You'll want to have everything mapped out before you start designing, selecting a platform, or initial coding. A few important things you should keep in mind are thf following:
Who your customer is
How to attract them
How you are going to deliver a positive experience
How many products you will have
What integrations will be needed
How the business may grow and change in the future
Having a clear perception of these points is a vital step to take before starting the development, especially because you should look for a platform that can do most of these tasks out of the box (as opposed to having your developer custom-build these features). You'd be surprised how much is already pre-written.
This level of planning may cost a bit more upfront, but you'll save more money and time going into the project with a plan. More than anything, you will be prepared for the amount of time and money that will be required.
If you don't know where to start, your best bet is to contact an agency partner that will take the time to understand your vision and can help you in all phases of building your eCommerce website. ECommerce can be a strain on your wallet, but with the right planning and technical support, you can get your site up for less time and (hopefully) budget.
Published: January 28, 2014
2042 Views