3 Key Considerations for Launching a Successful Online Store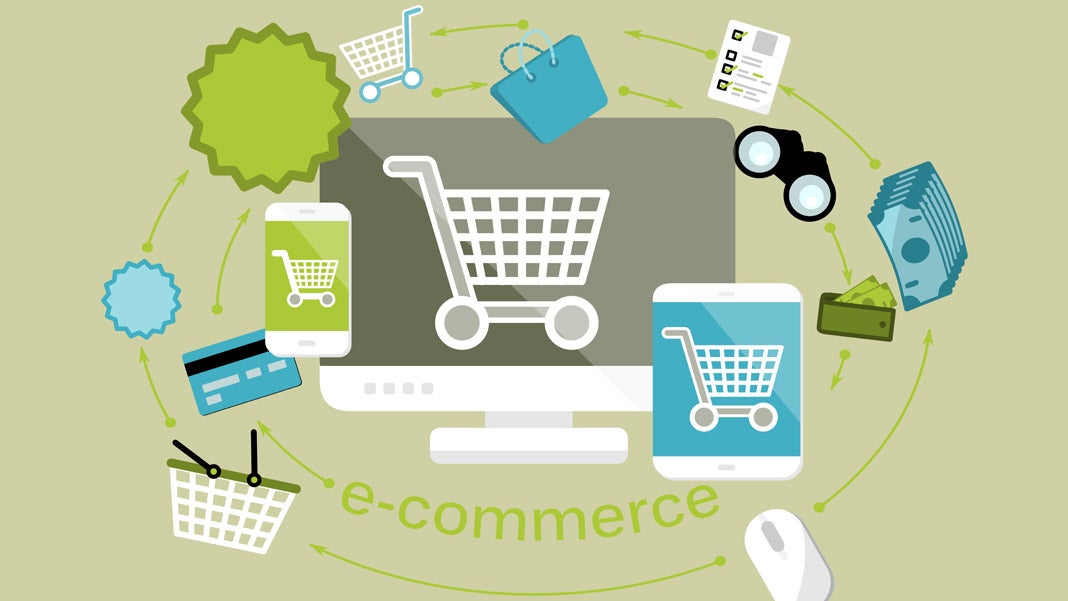 You might have started your eCommerce business on niche sites such as Amazon or Ebay. But if your business growth is huge, it shouldn't be too long before you feel the need to launch your own online store.
Owning your own e-store will help you give your eCommerce business a brand identity. Also, it will help you engage in more meaningful interaction with your customers. However, launching an online store can be overwhelming, as there are several key considerations that you need to take into account first.
Is your web store good enough to drive traffic? Are you selling products that can capture attention? How will you make new customers know about your products? The questions can seem overwhelming.
There are, however, some basic things that you should consider, so as to launch a successful online store.
1. Build Your Audience Before Launching Your Store
You may find plenty of formulas for launching a successful online identity, but they'll vary depending on your needs. But one thing is certain, the more users will expect your brand, the higher are the chances that your online venture will succeed.
Simply put, your target audience should be aware of the fact that you're about to launch your new online store. In fact, they should be excited with the launch event. You can make that happen, by building an audience prior to getting your e-store launched.
Related Article: Could You Improve Your Ecommerce Site?
Wondering why?
Usually most of the online store owners go through the hassle of loading numerous quality product photos, writing SEO optimized product descriptions, etc., and hope that people will come to their store. But wouldn't it better if you knew confidently that after making your store live, you can expect 10, 20 or a lot more people to visit your store.
The idea is to secure your audience before the launch of your online store. One way to do so is to create pre-launch engagement among your audience regarding your products, by getting them notified. For this purpose, you can use a landing page or "coming soon" pages that ask for your customers email address.
For example: Stripe introduced a landing page before going live: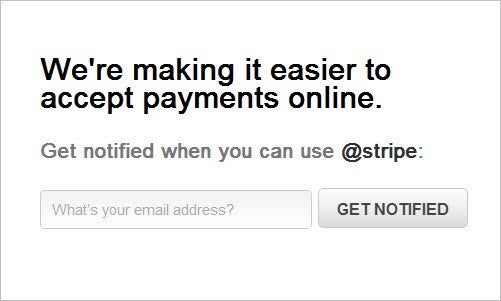 2. Get Active on Social Media Sites
Want to easily capture the attention of a wider audience base on your new e-store launching? Then, you will need a good number of people spreading the word about it.
Essentially, you will have to create a vibrant community for your brand. And becoming active on social media sites is a great option to achieve such an objective. The more active you will become on social networks, the more awareness you can create for your brand.
However, remember that merely establishing yourself on popular social media sites like Google Plus, Facebook, Pinterest, etc. is not the only thing you need to do. You'll also have to devise a plan on how you can perform well on those sites.
Below are a few key points you should consider to heighten your engagement level on your social media sites:
Make compelling social media profiles.
Limit your tweets, as it is good to give your readers a break.
Carefully plan what you will post on your social media account and when.
Respond to your followers as soon as you can.
3. Set Up an Email Newsletter
Many different marketing tools are available out there, yet an email newsletter is considered by many as the most effective tool. It is the most viable means to stay in touch with your new (and old) customers.
Nothing can match the level of profitability an email marketing campaign can provide. After all, an email marketing campaign will make you visible in your subscriber's inbox, thereby increasing your chances to get noticed by them.
Moreover, offering discounts and coupons when announcing the availability of new products via your email newsletter will help encourage users to visit your store. However, it's important for you to choose the right email marketing platform like Aweber, MailChimp, and a few others.
The more emails you collect for your online store with the help of your email newsletter, the more potential customers will connect to your online store.
Keep in mind there are many things you need to take into consideration while launching an online store. Paying attention to those things can help you come up with a winning eCommerce solution (i.e. online store).
Author: Tyler Holt is a blogger and professional Magento developer. He loves writing articles describing the importance of Magento e-commerce platform and latest development activities. He has delivered interesting write-ups on Magento development tips and tricks for novice and professional Magento developer.
Published: August 4, 2015