Product personalization is catching up in a big way in the world of ecommerce, primarily because it acts as a competitive advantage in a world of generalized, me-too stores. If you are a small business owner, you will also have grappled with the thought of doing something unique to market your business. And since product personalization technology is neither very expensive nor rare, you can seriously consider selling personalized products, as well.
Here are 10 leading personalized product stores which are a great benchmark to aim for, if you plan to get into the personalized product business. They are some of the leading brands in the web-to-print industry and known not only for the range and quality of products they offer, but also for their quality.
Vistaprint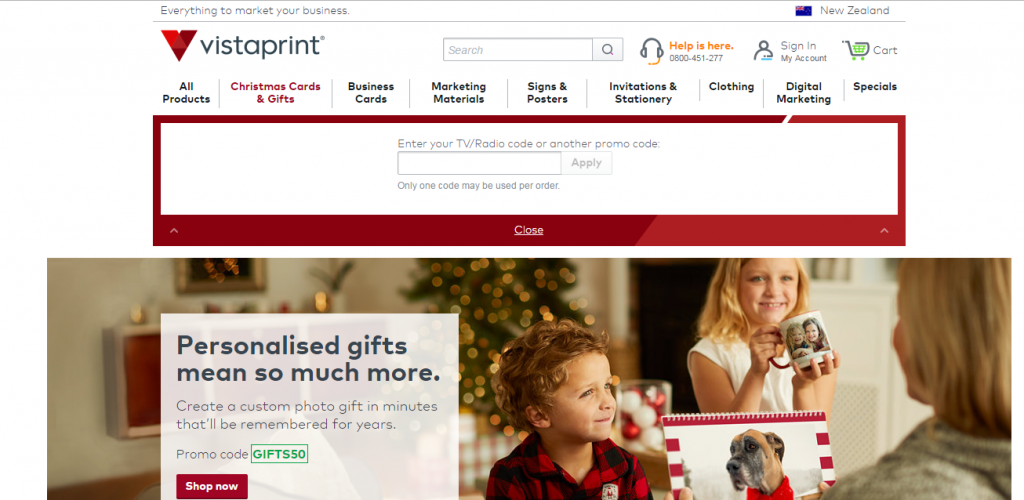 Owned by Cimpress, Netherlands, Vistaprint.com is one of the first ecommerce ventures of its kind. The multilingual site offers a wide range of products varying from business cards to t-shirts and bags. Not only does it provide you with amazing templates to choose from, you have a bundle of features to choose and apply on your self-designed products.
CafePress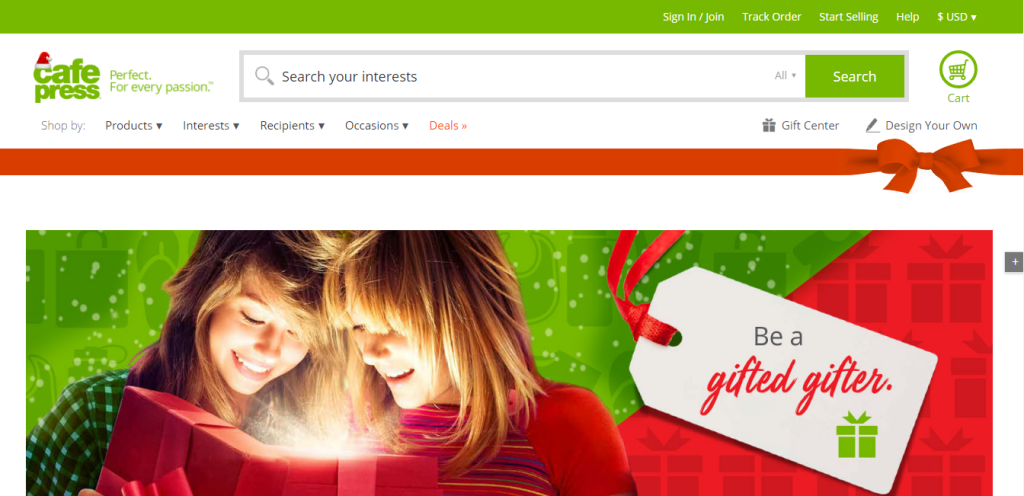 An online retail store, Cafepress.com specializes in the gifting sector. If you are looking for some personalized gifts for clients or associates, you need to be here. They even help you through your 'what to get?' phase. The pretty store also provides introductory discounts and timely offers as a cherry on top!
CustomInk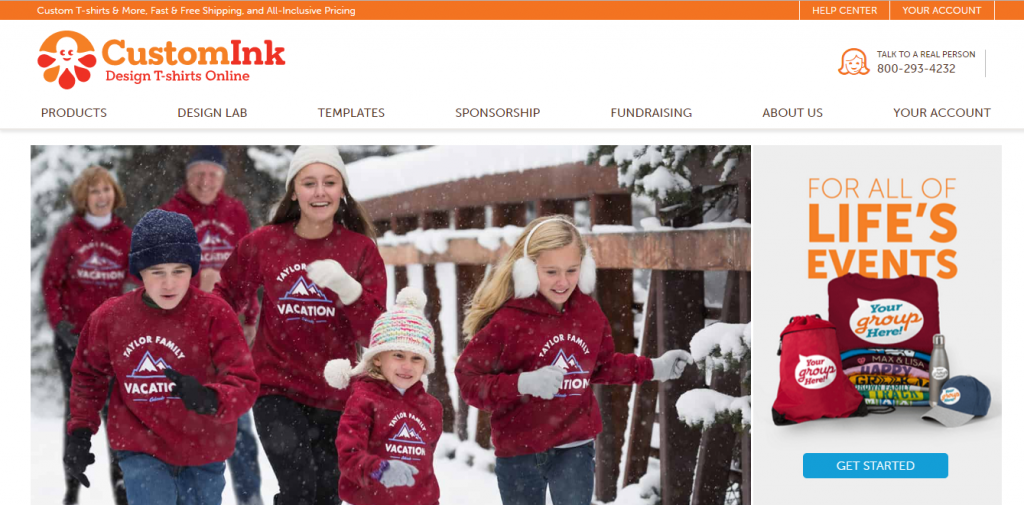 CustomInk.com is a niche business which offers you an amazing array of features to design your t-shirts and sweat shirts. Though the store is primarily about t-shirts, they also have a range of bags, caps, and other fun stuff on the design desk. They have some unique concepts of ordering team uniforms, where you order together but pay separately.
Design A Shirt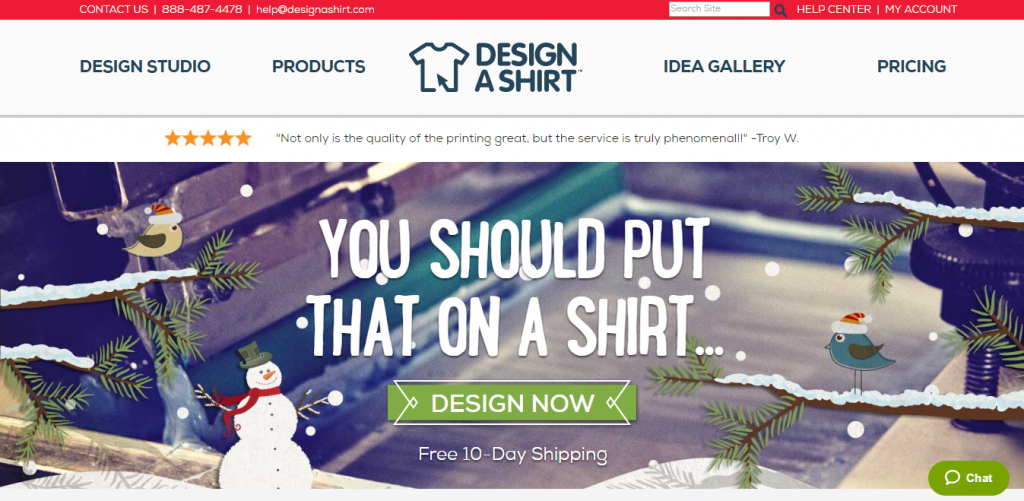 Designashirt.com is popular in this niche for the quality of products and services it offers. It's a t-shirt-only store and hence has expertise in providing the latest templates, along with user-friendly designer tools for the customer to design themselves. The sections like video tutorials and idea gallery make the use interface smooth.
Print Venue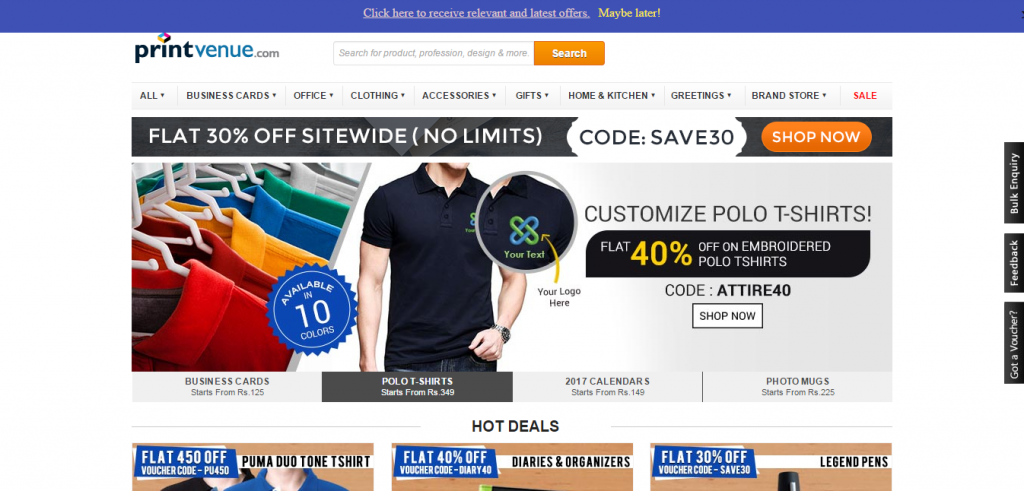 With lots of promotional offers and discounts right on the home page, you will definitely love to get some goodies from here. From marketing merchandise for corporate stationery to pretty designer gifts, the store has it all! The online personalized store has not only prints, but you can get embroidered apparel personalized as well.
Zazzle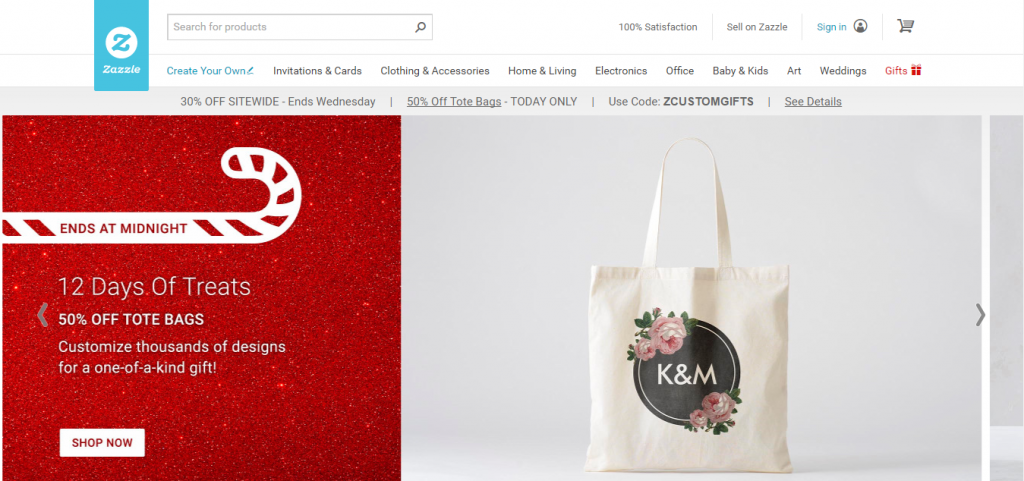 Zazzle.com welcomes you with some attractive offers which make your shopping experience jolly from the very beginning. From stationery, clothing, furnishings, and office items to your electronics, the store lets you personalize everything. The appealing templates might save you from further work, but if you still need to personalize it yourself, it can't be easier.
Your Surprise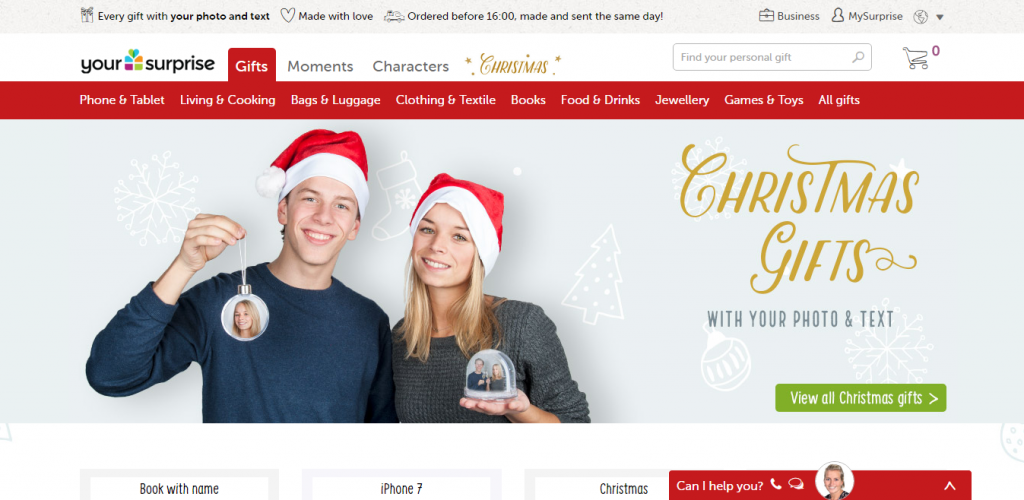 Yoursurprise.com is one of the most organized personalized product stores you can visit. They have categories for gifting according to the product, occasion, and popular characters. With an extensive list of products, this site gets thumbs up from all its happy and satisfied customers.
Not On The High Street
With a minimalist design, notonthehighstreet.com offers you a variety of nice-looking products for further customization. The gifting category of the store has some really unique and amazing goods including jewelry, food and drinks, home decor, etc. The simplicity of the store and the products are the most attractive factor of the store.
Simply Personalized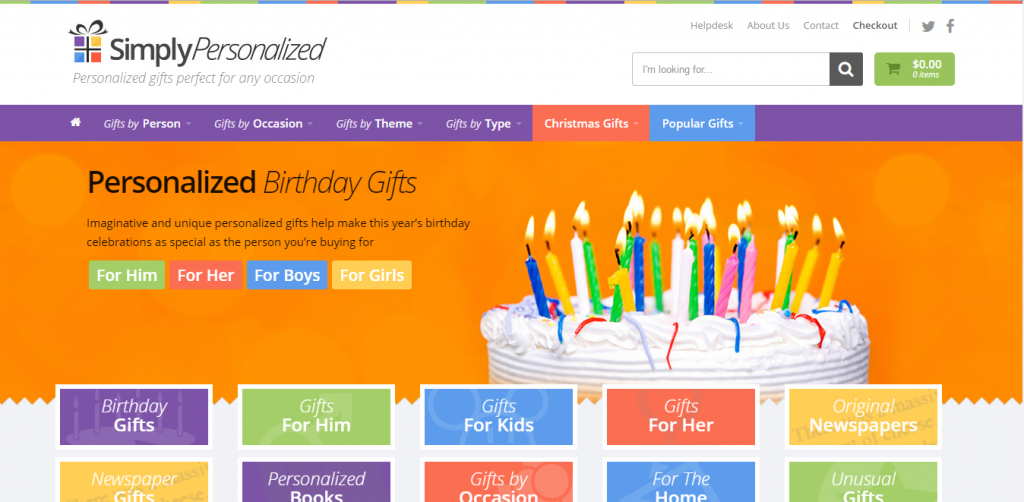 If you need more options for your gifting choices, this is the place to be. Simplypersonalized.com is a must visit store if you are looking for personalized gifts online. Their kids section is the most popular with attractive templates and striking products.
Things Remembered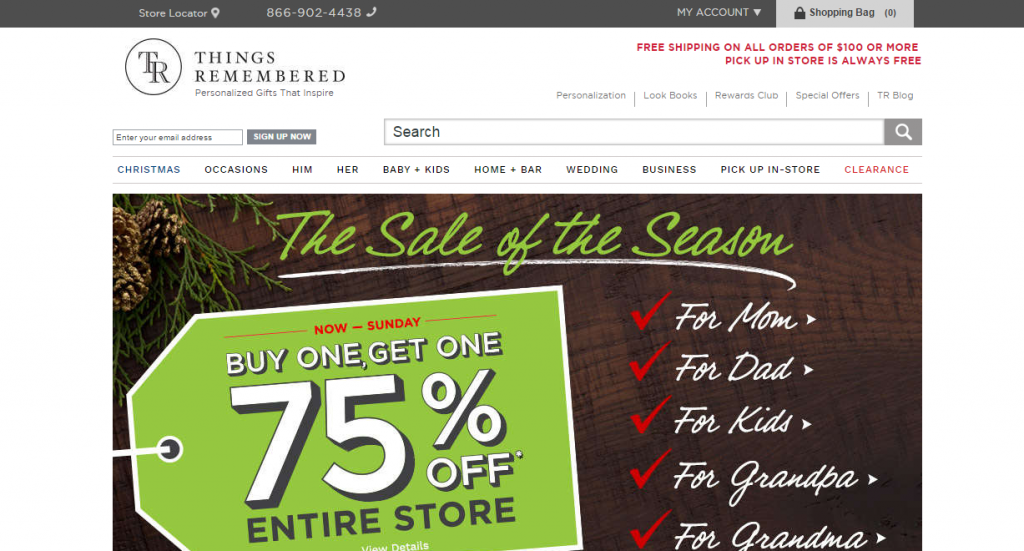 Thingsremembered.com is a simple and subtle store which goes truly with the tagline, "personalized gifts that inspire." You can find products for different occasions, people, and home and business use which you can further customize according to your design requirements.
All these stores have satisfying products with very user friendly interfaces. You just need to filter your requirements to choose a store which suite best for your requirement. So, started sorting your shopping list yet?
Author: Maulik Shah is the founder & CEO of Brush Your Ideas, a Web-to-Print technology solution offering consisting of Magento Product Designer extension and readymade Web to Print Magento Store. He is a tech enthusiast and an avid blogger and writes about Ecommerce, CRM and other web and mobile based technologies