If you're someone who loves gadgets, you may have entertained the idea of setting up your own electronics store. Wouldn't it be fun to sell the things that you love?
The space is lucrative at the moment. Not only is ecommerce booming, but so is demand for electronic products of all shapes and sizes.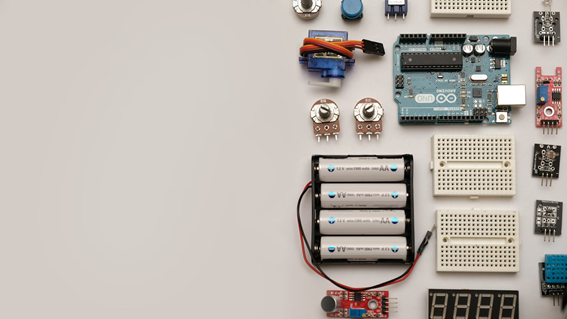 Unsplash – CC0 License
Setting up an online electronics store, though, is more challenging than you might think. It usually takes entrepreneurs between one and three years before they turn a profit, and even longer than that to build a business that can sustain them full-time.
Being successful isn't something that will happen by chance. Here's what you need to do:
Find Out How The Market Works
The first step is to get a general understanding of how the online electronics market works. Find out how other firms in the sector operate and how you can emulate them. Look at how much they are charging for their products versus the wholesale price and calculate their after-tax margins. Once you have these data, ask yourself whether you can afford to compete.
Figure Out What You Want To Sell
The next step is to figure out what you're going to sell. At this juncture, it's best to pick a niche. You want to become known as the electronics store that offers a particular type of product in the electronics space. Think carefully about whether you want to sell high or low ticket items. Ask precisely where your competence lies.
Source Your Products
Once you've educated yourself on how the market works and figured out what you might sell, the next step is to source your electronics.
Generally, you have three choices for where you get your items.
Manufacture them yourself. In some cases, you may be able to manufacture items in-house if you have the expertise to do so. If you can achieve low-cost production, this option can prove to be extremely lucrative.
Buy direct. The next (and most common) option is to buy directly from manufacturers and suppliers. Choose supplies whose products you like and then buy them in bulk wholesale and get them shipped to your warehouses. Over time, you'll be able to build strong relationships with these partners and, potentially, get big discounts on your purchases.
Marketplaces. The final option is to go to marketplaces where you can get suppliers to fulfill all your product orders. Sometimes, they will ship them on your behalf, negating the need to transport them from their warehouses to yours.
Build Your Brand
Just setting up an online electronics store and waiting for customers to make purchases isn't enough. You also have to build a brand.
Branding sets you apart from other players in the market. While you're all offering similar services – shipping electronics – having a great brand makes you more trustworthy than your rivals.
Branding involves using colors, symbols, logos and messages that make you appear unique. It's also a tool that you can use to get people to trust you and buy from you in bulk. Clearly define your brand territory and make sure that you don't inadvertently overlap with another company in the sector.
Carefully Choose Your Packaging
Electronics are more sensitive than most other products. Therefore, it is critical to get packaging right.
MIS Electronics provides high quality PCB packaging to a range of companies in the industry. It says that packaging material needs to protect sensitive components and prevent static that could potentially damage microcircuitry.
Because of this, you'll need to work closely with a packaging supplier, particularly if you make products yourself. Choose one that offers sufficient protection against all the elements that could potentially harm your products during transit.
Choose A Suitable Ecommerce Platform
Which ecommerce platform you choose depends very much on the level of skill you have and the functionality you require. Shopify, for instance, is easy to set up, but it can be quite limited sometimes. WooCommerce, on the other hand, requires a little extra skill, but you get more options. The same applies to Magento.
Collect All The Services You Need
Depending on your business model, you'll need the following:
Cart abandonment software
Website tracking apps
Chat or online customer support
Courier services
Product updating services
Payment systems or PayPal
Promote Your Business
Once your site is up and running, all that's left to do is promote your wares. You could advertise on Facebook, sign up for SEO services, use remarketing on third-party websites, or start a loyalty program. You could also send out marketing emails and newsletters to your email list, telling them that your store is live.