Veterans Day is one of the most important days of the year. It's a day when we as a nation get to celebrate all that is our military. Not only do I support our veterans, I also help them discover their dreams/goals and watch them come to fruition as they
start or expand their business
. One veteran in particular, Barry Moore (US Navy), came to me for startup advice two years ago, and we became instant friends and colleagues. His business, JNB Foods, is now in expansion phase and with my assistance just received funding to expand his product line.
Barry Moore entered the Navy in 1971, right after graduating high school. He was assigned to the USS Belknap, which at the time was classified a DLG guided missile destroyer. His MOS was a Machinist Mate working in the engine room controlling the speed of the ship. His other day to day assignments were maintaining clean water for the crew through water purification equipment, and maintaining several types of steam equipment and the main electrical power center for the ship maintaining shaft alleys to ensure that the shafts that drove the main screws for the ship had the proper lubrication. Barry and his other "brothers" were the skilled mechanical labor force to ensure the ship's deployments were smooth, that breakdowns were infrequent, and that the proper maintenance was timely and complete.
Barry credits the Navy for providing him the building blocks that he uses to this day. These building blocks include: organizational skills, dedication, the ability to function under pressure, time management, decision making, the
ability to delegate
, and knowing how to be a team player. All of these attributes also contribute to being a successful entrepreneur.
The military has been grooming entrepreneurs for years without even knowing the effects that it has on our veterans today. I love to meet with these veterans that say they have no business experience or any entrepreneurial inclination. Although that may be true in the subject matter sector, it holds a lot of weight when owning/operating a successful business. Once we decipher what their passion/experience is, the two click together and a business conception is born.
When Barry had returned home from active duty, he was at a crossroads. He was not sure what to do with his life, a question many of our veterans face. He worked in construction and received an offer to work for the US Postal Service. He started in the mail room, but quickly landed a position as Manager in Utica, NY. Once Barry was in position he brought the Utica Post Office from one of the worst performers in the country to the # 1 mail processing facility in the country. This accomplishment was a stepping stone for him, and he was then promoted to a lead executive position with the USPS in 1996. He attributes all this success back to his military experiences and training that he received while in the Navy.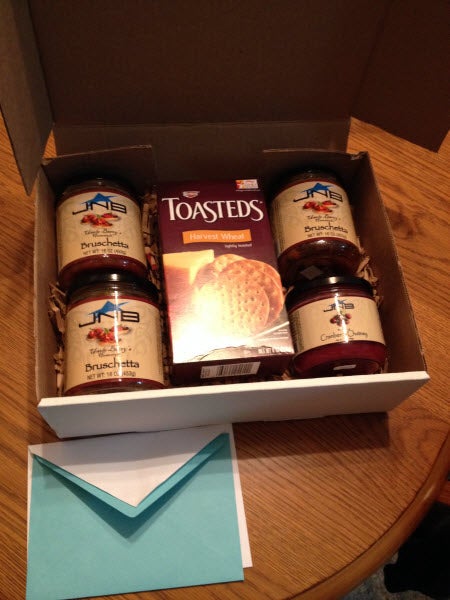 When Barry retired from the USPS in 2011, he was again at a crossroads. But this time he had experience and a mindset not only from the military, but from his executive duties at the USPS. His dream of owning his own business was now becoming a reality. He had time to plan and breathe and figure out his passion. For years Barry had been making his wonderful Apple Corn Salsa for family gatherings, holidays, and other special occasions—out of which JNB Foods was born. Started in 2011, Barry knew that this was his calling. Barry and his son Jason have been creating a gluten-free, healthy, all-natural product that has been enjoyed by family and friends for years. Barry had packaged his Apple Corn Salsa and traveled around to farmers markets locally to sell his product and start his market research.
With my assistance we came up with a marketing plan, business plan, and expansion goals. Barry also needed some funding for the operation to move forward. Once the business plan and cash flows were completed and submitted, JNB Foods received a $20k loan through a local bank. This funding has made it possible for them to expand their business and add a new product line. Barry and JNB Foods are now manufacturing four different products, which include Apple Corn Salsa, Bruschetta, Haberano, and Cranberry Chutney. They have also contracted with a co-packer and are having their products manufactured and packaged locally.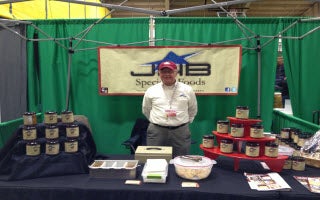 They are now located in 95 stores throughout New York, including 29 ShopRite Stores, 2 Price Chopper Concept stores, 5 Great American Stores, and 8 Health Food Stores. They have a presence in the Binghamton area, stocking 22 local stores, 2 specialty stores in Syracuse, 1 specialty store in Rochester, 6 local stores in the Finger Lakes, and 20 in local and specialty stores located in the Albany NY area.
JNB Foods
have been living their dream for the past 2+ years and are excited to be going forward with their business journey. Their next step is updating and redesigning their website to detail out all their new successes as well as their next phase of business, which is currently in progress. Barry has not forgotten his military roots and still to this day attributes his success to his Navy training. He uses it every day in his business and personal life.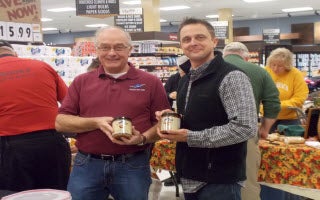 I assist all veterans in their transition from military life into an entrepreneurial one. I assist with all types of business ideas from a home based business to a high tech firm and from startups to expansions. Visit
www.nyssbdc.org
and click on the veteran link.