Take Advantage of End of Year Sales to Stock Up for Your Business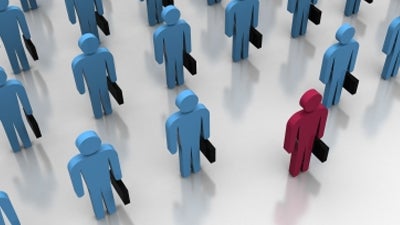 While it's tempting to just clock out since the year is winding down, the opportunities available at this time of year are huge. Because most companies want to make sure to end December with the highest numbers possible, you can find deals that aren't available at any other point on the calendar.
With a little careful shopping, you can make sure that your office supply cupboard is fully stocked. You may even be able to increase your inventory for January at an impressive rate. You just need to shop the sales, and perhaps arrange for a few deals that aren't being advertised.
Focus on Your Standard Supply List
Before you start searching for coupon codes or looking through sales ads, put together a shopping list: What office supplies do you use on a regular basis? What do you expect to need in the coming year? What do you really have space to store?
Your list will guide what you purchase, along with helping you avoid bad buys. It's also worthwhile to set out a budget you're prepared to tie up in office supplies and other end-of-the-year purchases. One of the benefits of only buying supplies when you've actually run out of something is that you have more cash on hand; you need to prioritize how much cash your business should have on hand against the savings you can get by making some additional purchases before December ends.
You can deviate from your list a little—brand names may not matter for some of your office supplies—but try to stay close to the list. No one wants to get stuck with the supplies that will never get used—the ones that will just take up space in the supply closet until you get fed up and throw them out in a decade. So, even if you find the best deal you've ever seen, resist the urge to lay down money until you've checked if it actually matches up with the supplies you regularly buy. Stick to your shopping list as closely as possible.
Once you have your list in hand, check out what sales your suppliers are offering up. More likely than not, the vendors you've worked with in the past will send out word of any holiday or end-of-year sales they're holding: check your email for coupons and your mail box for flyers. Check your vendors' websites and social media accounts, as well, especially if they routinely share information online.
But don't be afraid to call up one of your suppliers directly and ask if they're working on moving any inventory or if you can make a deal. Those vendors who are looking at a slow holiday season are particularly likely to want to bring up their numbers, even if they aren't officially advertising any sales. If you make it clear that you're willing to buy a little more of their inventory than you would otherwise, you may be in a position to get a good deal, especially if you already have a personal relationship in place.
You can also check out those suppliers who you don't normally work with—at least as far as seeing if they're running any deals. Check their ads and sign up for their email lists to get access to whatever sales they may be offering. If you're looking at a purchase from a vendor who you don't normally work with, however, the odds of being able to work out a price break just because it happens to be late December are far lower. It's always worth trying to negotiate a discount, but don't be surprised if one is not forthcoming.
Expand Your Search Beyond Office Supplies
The same process works just as well for finding deals on services and for product inventory, though end-of-the-year discounts for services do present a special challenge: the chances of getting a service you paid for before January 1 actually performed before the calendar page turns over may be slim. Especially if you've found a deal on a fairly big project, like a website redesign, you may need to pay upfront for that project but you won't see results for a while. That makes balancing your priorities for keeping cash on hand against getting a deal even more important than usual.
You may also be looking at a bigger financial commitment when you're considering bulking up the amount of inventory on hand. In addition to the upfront payments you can expect to make, you may have additional warehousing costs. But, since vendors are likely to negotiate at this time of year because they want the overall numbers to look better, you may have some room to negotiate payment terms and delivery dates. Ask your vendors what they can do to help you make one last purchase this year.
It may even be worth running the numbers on what you might expect to pay in terms of this year's taxes. As you're looking at how the end of the year can extend your buying power, you may see an increased benefit in increasing your deductible expenses or spending money that can get you additional tax benefits. Just as office supply vendors like to finish out the year with high numbers, so do the benefits companies that can help a business owner set up health insurance and retirement accounts for employees. You should always check with a tax professional who knows the details of your company's financial situation before making any moves that will impact your taxes, but move fast to schedule those appointments so that you have time to take action before New Year's Day rolls around.
Published: December 19, 2013
1666 Views